Cloudways' WordPress Blueprint Maker – Make Better Websites, Faster!
— November 20, 2019
•

3

Minutes Read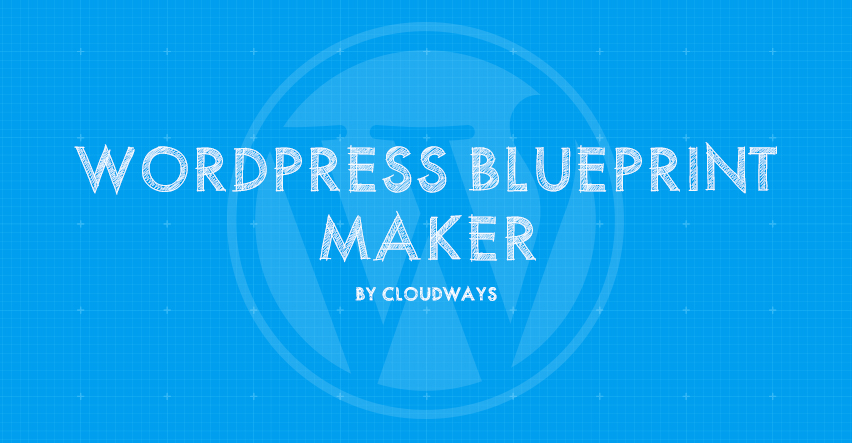 One of the biggest reasons for WordPress's popularity is the plethora of free and premium plugins, themes and tools that help users create their websites or make current ones better.
While this is great for every big or small WordPress user, there is also a downside to it; having so many plugins and themes at your disposal make it difficult for you to choose the right one for your website. Most times product reviews don't help either as everyone is trying to sell the plugin or theme that pays the most affiliate commissions (yes, I said it).
Enter 'WordPress Blueprint Maker' by Cloudways
The WordPress Blueprint Maker by Cloudways aims to solve this issue by letting users choose the best WordPress themes, plugins, and other tools before getting their hands dirty on building their website. It also provides a user-friendly interface which makes it a great platform for beginner users who are looking to set up their first WordPress website.
I decided to check out the WordPress Blueprint Maker, and while it's in its initial stages, it's nevertheless a nifty tool to help you set up your WordPress website faster.
Let's take a look at what it does!
Pick Your Niche
So the first step is to choose the type of website you want to build. The Blueprint Maker gives you a lot of options to choose from including, blog, the marketplace, a magazine, and portfolio, etc.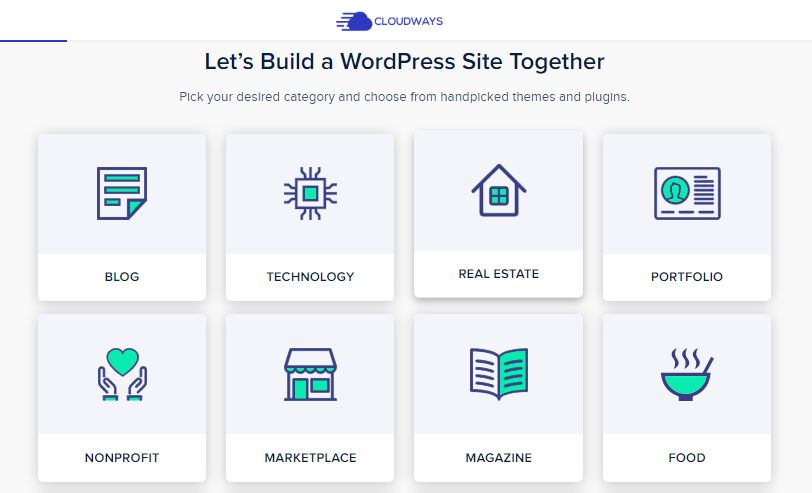 You just need to select your desired type of website and click on Next.
Select From Handpicked Themes
Now you'll be asked to select your theme.
The Bluprint Maker displays the best themes from the block handpicked by professionals at Cloudways, so whatever theme you choose, you'll be in good hands.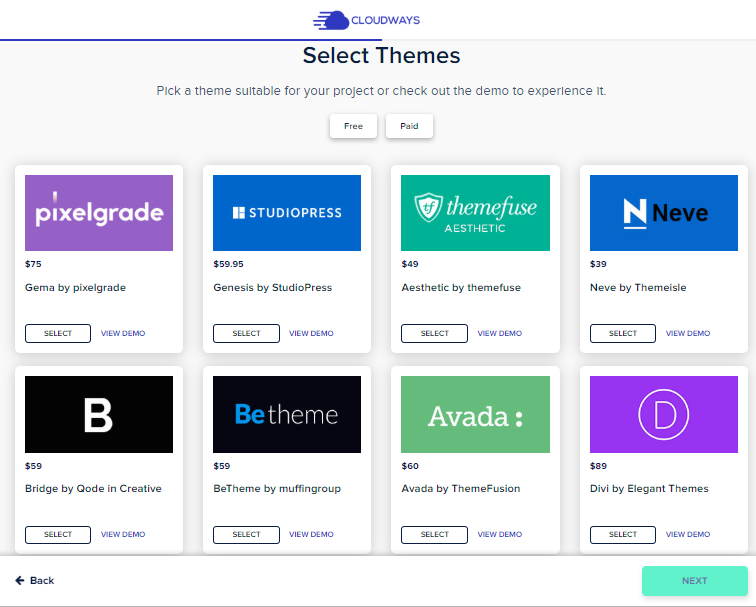 The themes are categorized into free and paid, so if you want to start your website on a limited budget, you can simply choose from the free themes.
The View Demo option lets you give the theme a spin before you make your final decision, so make sure you know what you're getting into.
Choose The Best Plugins
Now that you have your desired theme, the next step is to choose the plugins that will make your website more functional and effective.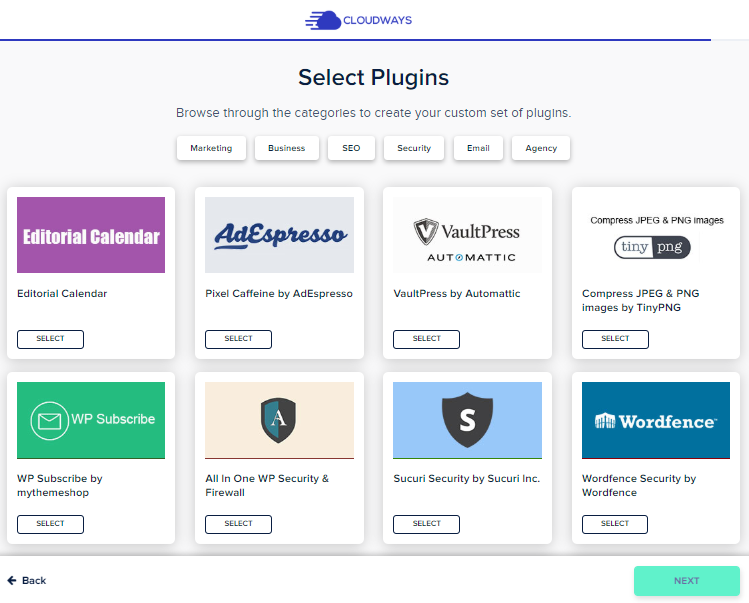 The WordPress Blueprint Maker gives you a lot of plugin options to choose from like Marketing, Business, SEO, and Security, etc. Just like themes, these plugins are also carefully chosen by experts at Cloudways so that whatever plugin you choose, you don't end up with the wrong one.
Get Free Guidance From WordPress Experts!
You now have a complete blueprint of your WordPress website which you can send to your email address for future reference. The best part is, you can get in touch with the WordPress expert, Ibad Rehman, from Cloudways who will guide you on everything you need to know to create your WordPress Website.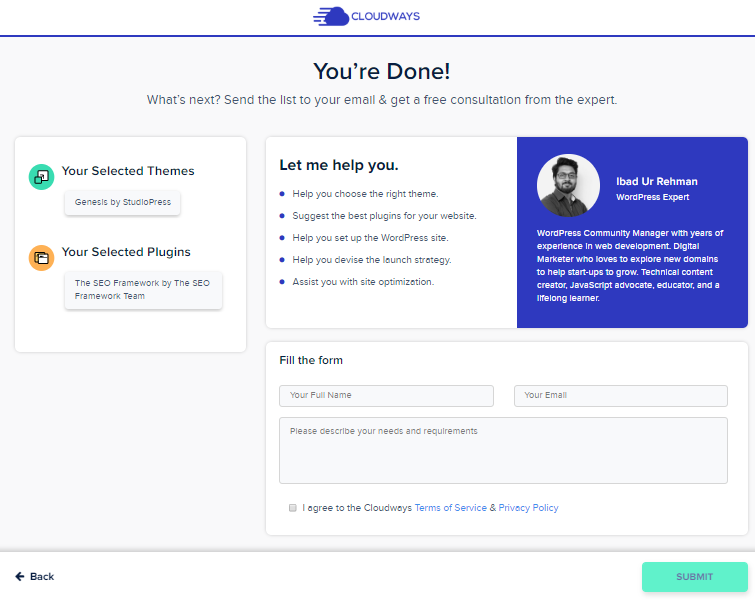 Sidenote: If he charges you for his services, use our reference to waive off the fees 😉
Also, the community guys from Cloudways told us that they are running a Black Friday deal of 40% off for 3 months! That's awesome, isn't it?
But, hey, we have something better! WPblog is giving its readers 100% off on Cloudways for 3 whole months. Just use our discount code WPB30 and enjoy managed cloud hosting for 3 months without paying a penny!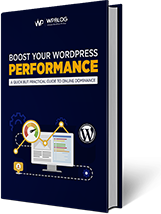 Create Faster WordPress Websites!
Free eBook on WordPress Performance right in your inbox.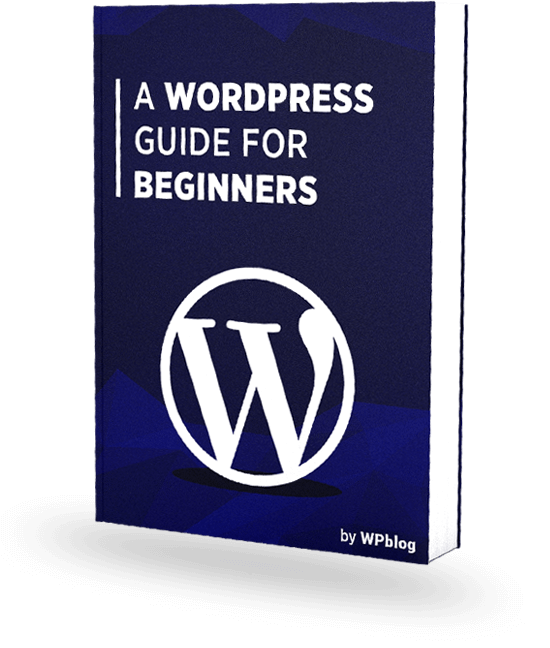 Create Faster WordPress Websites!
Free eBook on WordPress Performance right in your inbox.