Top WordPress Books To Learn WordPress in 2017
— January 6, 2018
•

5

Minutes Read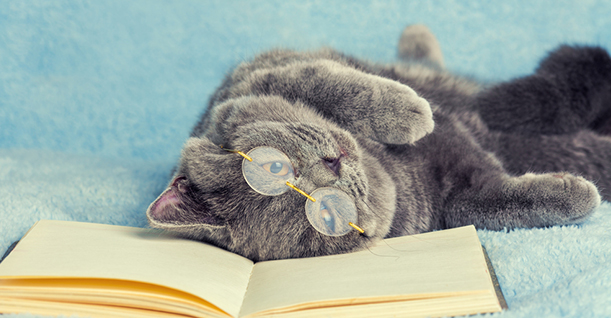 In this era of video tutorials and SlideShare, ebooks are still an important way of adding more to your WordPress skills. Ebooks are more of a long-term solution providing a reference to code snippets and processes essential for deploying and maintaining WordPress blogs, sites, themes, and plugins.
The WordPress books listed below are aimed at beginner-level web designers, developers and more.
Customizing WordPress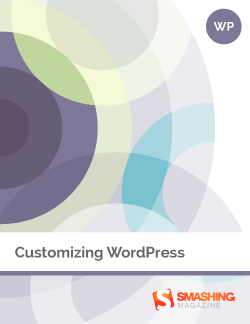 In Customizing WordPress, you get to learn how to create custom page templates, use custom post types and build custom archive pages. Then you will learn how to customize tree-like data structures and replace the basic custom field interface with a more user-friendly interface.
Other topics include:
Extend advanced custom fields
Build an advanced user notification system
Building a WordPress custom archive page
How to use a plugin container and autoloading in WordPress plugins
Learn how to use transients to deploy WordPress plugins with GitHub
How to Build Small Business Websites Using the Thesis WordPress Theme
This WordPress ebook is a learner's guide on how to setup your WordPress account, site and use the Thesis WordPress Theme to build effective small business websites that produce excellent local search results.
Other topics covered in this include:
Filling and optimizing your WordPress website
Examples of small business websites
How to Install Thesis WordPress Theme
WordPress plugins
How to list your business on local search engine results
WordPress for Beginners 2017: A Visual Step-by-Step Guide to Mastering WordPress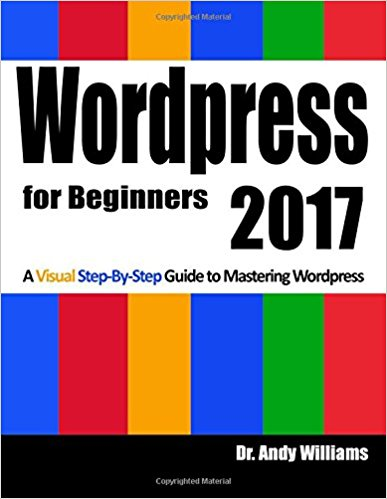 WordPress for Beginners 2017 is a book by WordPress expert Andrew Williams and in it, he teaches beginners all the basics of WordPress, such as:
How to install WordPress
Set up Web hosting.
Learn about WordPress dashboard and discover other features.
Find and install WordPress themes
Using RSS feeds to help search engines find your website's content
Learn about the good uses of SEO.
Learning about blog style homepage and static homepage.
How to write and schedule posts so they can be published at a later date.
WordPress All-in-One For Dummies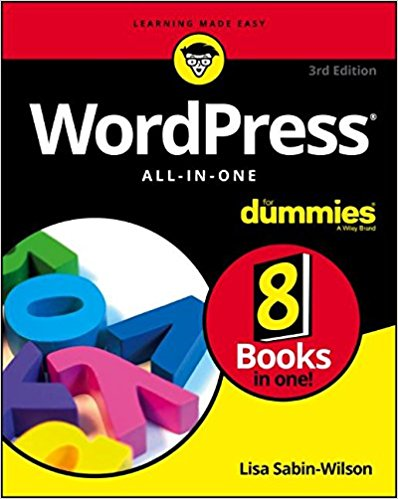 This book helps you build and maintain a WordPress blog that suits your needs, keeps readers interested and have them come back for more. You will also learn:
Explore the WordPress dashboard
How to setup the WordPress software
How to publish a WordPress website
Social media and SEO
Learn about site analytics
How to use and develop plugins
Use WordPress to run multiple sites
The 5-Day WordPress School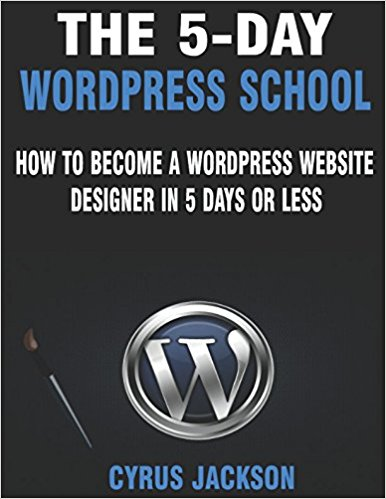 Professional WordPress designer, Cyrus Jackson, authored "The 5-Day WordPress School" on how you can master the basics of WordPress. Each chapter includes step-by-step guidelines with the help of screenshots, graphics and illustrations.
The book includes a detailed explanation of the WordPress platform, help you understand the dashboard, set up your self-hosted site and the following:
How to customize widget area
Customize share buttons
Prevent your website from falling victim to hackers, spammers and harmful malware
Make attractive categories for your WordPress site
Make custom email address
WordPress For Beginners: A Visual Guide To Building Your WordPress Site + 22 Top WordPress Plugins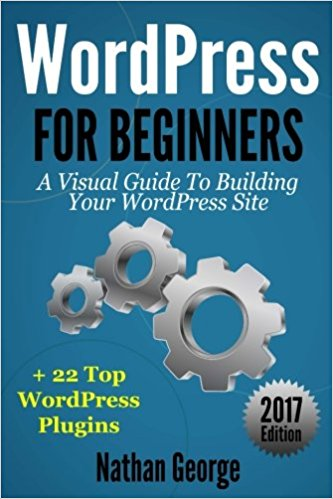 WordPress For Beginners is the latest step-by-step visual WordPress ebook on how you can help you create professional looking websites in a few hours. There is no need to hire a professional web developer and you will be able to save a lot of money for it as well.
Other topics to cover this book are:
Adding and editing media files, posts and pages
Use a tool that helps you identify plugins and themes used by other websites
Learn how to manually backup your WordPress site and restore it
How to configure sidebars and widgets
Menu setup and configuration
WordPress: A Step-by-Step Beginners' Guide to Build Your Own WordPress Website from Scratch (Web Design Guide using WordPress Website Development Techniques) (Volume 1)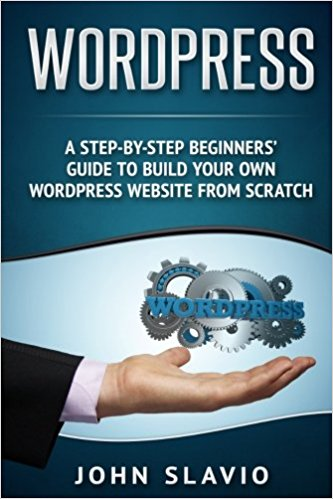 Here is another WordPress ebook that allows you to create a professional looking WordPress website quickly and without learning how to code. The books tells its readers how to choose a good theme, plugin, use widgets and menus. It also talks about:
Why WordPress is the best blogging platform
Understand WordPress menus, widgets and settings
Learn what you need to make a WordPress blog
Build Your Own WordPress Website: An Ultimate Guide for Small Business Owners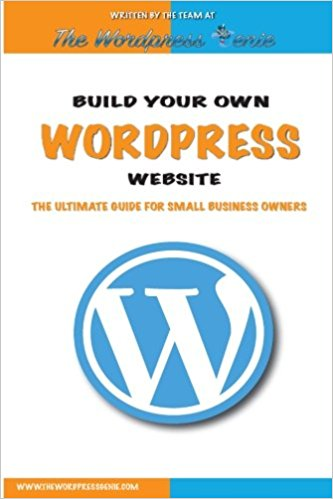 With this WordPress ebook, you will learn how to build your own WordPress website without possessing any coding knowledge. You will also learn how to create a blog optimized for search engines and integrate it with popular social media channels.
The instructions are illustrated with screenshots and cover:
Building a small business website.
Choosing a good domain name
Selecting the best web hosting server
installing WordPress
How to configure the WordPress dashboard
How to select and customize a WordPress theme for your business
Blogger's Quick Guide to Starting Your First WordPress Blog: A Step-By-Step WordPress Guide for Beginning Bloggers (Blogger's Quick Guides Book 3)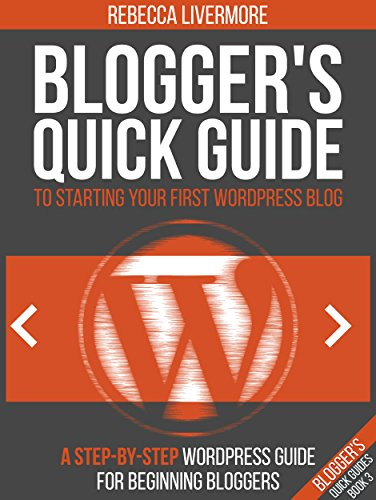 This book helps you in putting up your first WordPress blog. You will also learn whether a hosted blog and self-hosted blog is right for you. There are step-by-step instructions that cover the following:
Why WordPress is the preferred blogging platform
How to format WordPress blog pages and posts
Differentiate between self-hosted and hosted blogs
How to blog effectively
Step-By-Step WordPress for Beginners: How to Build a Beautiful Website on Your Own Domain from Scratch (Video Course Included)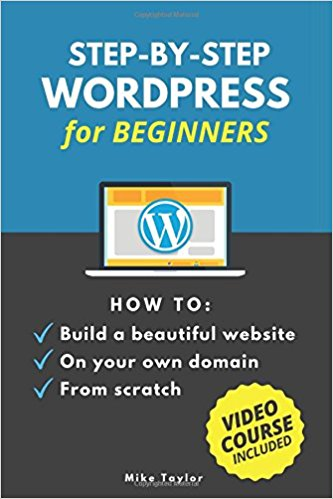 Along with this WordPress ebook, you will get:
The author's custom-built WordPress theme
29 WordPress videos that come with the book's chapters
You can get all of the above for free by simply paying for the book. Some of the beginner topics that are covered in this book are:
Learning how WordPress works
Knowing how websites work
Customization of WordPress themes
How to use categories and tags
How to transfer WordPress websites
Learn about WordPress marketing and SEO
Conclusion
Now you are off to a good start on your WordPress career with the help of all the listed WordPress ebooks. Be sure to follow each guide to the right detail. And if there is something you would like to add to the list, please let me know in the comments below.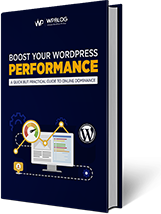 Create Faster WordPress Websites!
Free eBook on WordPress Performance right in your inbox.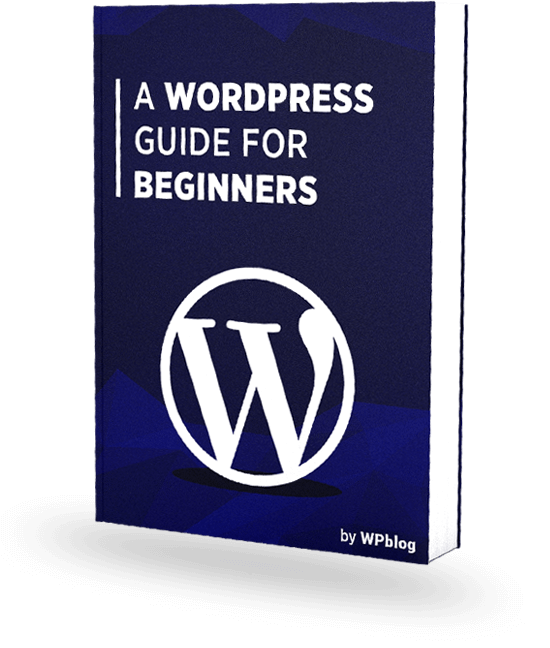 Create Faster WordPress Websites!
Free eBook on WordPress Performance right in your inbox.