A Quick Guide On Starting Your Own Blogging Career With WordPress
— March 17, 2017
•

6

Minutes Read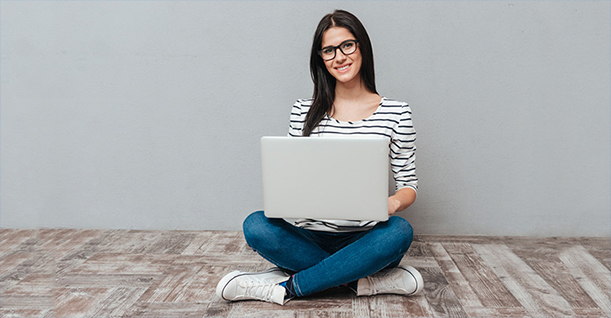 In the past, blogging used to be a fun leisure activity where people could share many of their opinions and views with their friends and other people. But in the last decade, blogging has turned into a considerable competitive and lucrative field.
As a matter of fact, it has become a monumental marketing and advertising tool for the world's most renowned brands and organizations. However, one should not take blogging for granted as it is a really serious business that requires meticulous care and absolute dedication to content management and curation.
But blogging doesn't necessarily have to feel like a job all the time. In fact, it could turn into a fun-filled adventure in which you get to greet and interact with your readers/followers, competitors and build strong relations with them as well. It would make it seem like you really have a purpose with your skills.
As of right now, the standard for aspiring or rookie bloggers is WordPress. The software is open-source and free to download and install. But it's not as simple as putting up a single blog post and that traffic will show up at your site right on the fly.
There are hundreds, no, tens of thousands of blogs out there in which hundreds of them are among some of the most popular in the world. If you're a fresh face to WordPress, you're not going to get anywhere with the tools you have right now. That is why we're going to help you break away from the norm of generic.
In this article, we will cover the following steps:
How To Start Your Blogging Career With WordPress

As long as you stay with us, there is no way you can possibly go wrong with us.
1. Choose the Right Blogging Platform
The first order of the blogging business is to decide on a suitable a blogging platform for your content. Now while there are many platforms out there that may or may not be suitable for bloggers who are just starting out, it is WordPress.org that truly leads the race.
The reasons why this is so is because:
It is simple to set up.
It is free (although you will want to invest in a domain name and server, which we will cover later).
It has a highly secure and expansive system and has been around for quite a long time.
It has a wide community of developers, tool providers, and designers who will help you customize your blog in more ways than you know.
It allows you to install plugins and customize your site's design however you please.
There is another option by the name of WordPress.com. Even though it is easier to setup than WordPress.org and does not need you to constantly upgrade, it does not give the users much control of their site in terms of design and the number of features they wish to add.
There may be a little more work involved in WordPress.org, but in the end, you will have complete control of your blog site's look, feel, features and monetization. Interestingly, it may even end up being cheaper as time goes by.
Read more on this: WordPress.com vs. WordPress.org: Which is Best?
2. Having a Domain Name and a Hosting Service
Purpose of a Domain Name
The next step in starting your blogging career is to acquire a domain name, which is the home address of your blog site. It will be something like www.yourblog.com. Every site has to have one so that users can find them online.
Here's a couple of tips for you to consider when choosing a domain name:
Ensure it is unique: Avoid using generic domain names that are based on common words and phrases that people use in their everyday lives. For example, you can choose www.gamezone.com instead of www.games.com/strong>.
Keep it simple: From what has been gathered by Gaebler.com, which a magazine for entrepreneurs, the top 100 websites have about 6 characters, more or less in their domain name.
Easy to remember and write: Your domain name has to be so unique and evoking that no one can forget about it for as long as time can tell.
Sign Up with a Web Host
After deciding on a domain name, a web hosting service should be next on your list. It is where all of your files, documents, images, video and other pieces of content are stored. When it comes to web hosting, there is no name that is more reputable than that of BlueHost.
BlueHost has been the official WordPress recommended web hosting service since 2005 in which you will not only get a free domain name but will also grant you a 66% off on its services. It includes a 1-click WordPress installation, 24/7 customer support, money-back guarantee, enhanced cPanel and is scalable.
3. Setting up Your Blog
Once you signup with BlueHost, go to its cPanel website section. Find the WordPress icon and simply click it. You will be taken to the WordPress Marketplace Quick Install screen in which you can then click on the Get Started button.
In the next screen, you will be asked to provide your domain name. Select the domain name from the dropdown before clicking Next. After that, you will be asked to enter the name of your site, as well as its username and password.
Ensure that you have checked all of the boxes on the screen and then click on Install. The whole process will take you about 5 or 10 minutes, if you follow the instructions on the mark.
4. Decide on Your WordPress Theme
Now we talk about the appearance of your website. Just do us a favor, don't go for the default theme that is readily made available for you when you open your site. You need to go for something that obviously stands out from the all-too-common crop.
Fortunately, you can alter the theme of your site from your WordPress dashboard. Simply select Appearance from your admin panel before selecting Themes. In the screen that shows up on your header page, click on the Add New button.
You will be taken to the directory in which there are thousands of themes already made available for you. Some will be made free to download and some you will have to pay for. After finding the theme you're looking for, hover your mouse over it and you will see the Install button.
Click on it and wait for the theme to be installed. Once that is done, a screen with an Activate button will be displayed for which you have to click it in order to enable the theme.
Here are the number of qualities that you should look for in a stunning WordPress theme:
Responsiveness: The theme that you select has to be scalable on all digital devices, whether desktop or mobile.
Simplicity: Your theme has to be simple and clear to understand as well as navigable.
Speed: It would be a bad first impression to new visitors and users who find your site slow in its load times. That's why you should take the liberty of using Pingdom Website Speed Test to test the loading speed of your site.
SEO readiness: Normally themes don't affect search engines that much, but it is always a good idea to keep SEO at the back of your mind when choosing a theme.
Easy to customize: It's always a good idea to keep variety in your mindset when picking out a theme. To be frank, a theme has to be customizable. But that shouldn't be a problem since most themes are already easy to customize.
Security: There are hardly any security issues with themes. Still, you should go through user reviews if anything as such has been reported.
Read more on this: Tips For Finding The Perfect WordPress Theme For Your Website
5. Making Your First Blog Post
Now here's the moment that you've been waiting for; you get to make your first blog post. On your WordPress dashboard, click on Posts » Add New. You will be redirect to an editorial section of the dashboard. If you know how to work word processing programs like MS Word, then this is right up your alley.
You can click on the Save Draft button in case of a power breakdown or if your computer crashes. You can also click Preview to see how your post is turning out. After you're done with your post, click on the Publish button located on the right side of the page and let the rest of the world see what they think of it.
You will also notice several sections in the posts screen such as Categories and Tags. You can use these to organize your posts in an orderly fashion, making it easier for your readers to find what you have written.
6. Using Plugins and Other Customizations
Now that you have taken care of your site's good looks, it would be time to add some intrinsic features to enhance the user experience. If you wish to decorate your site with elements like contact forms, an 'about page', sliders and galleries, you will need the aid of plugins.
It's a good thing that WordPress's plugin directory is stacked with just the right plugins you seek as there are over 46,000 that are already available.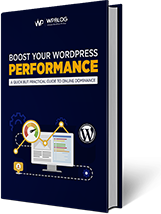 Create Faster WordPress Websites!
Free eBook on WordPress Performance right in your inbox.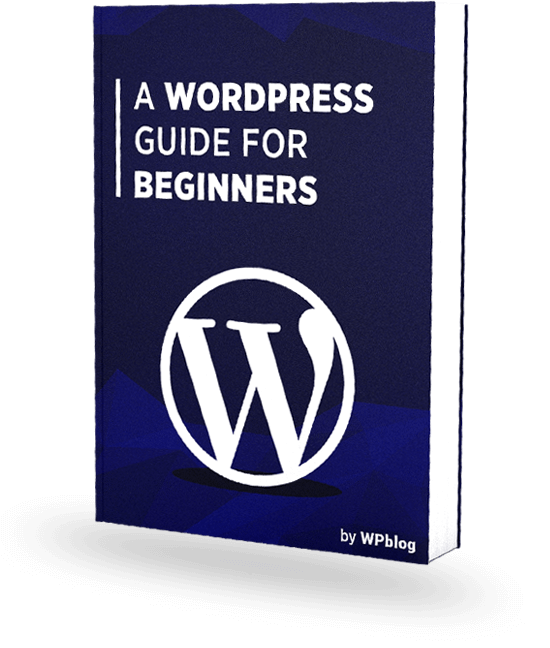 Create Faster WordPress Websites!
Free eBook on WordPress Performance right in your inbox.