WordPress.com vs WordPress.org : Which One is Best in 2020 (Comparison)
— April 5, 2017
•

6

Minutes Read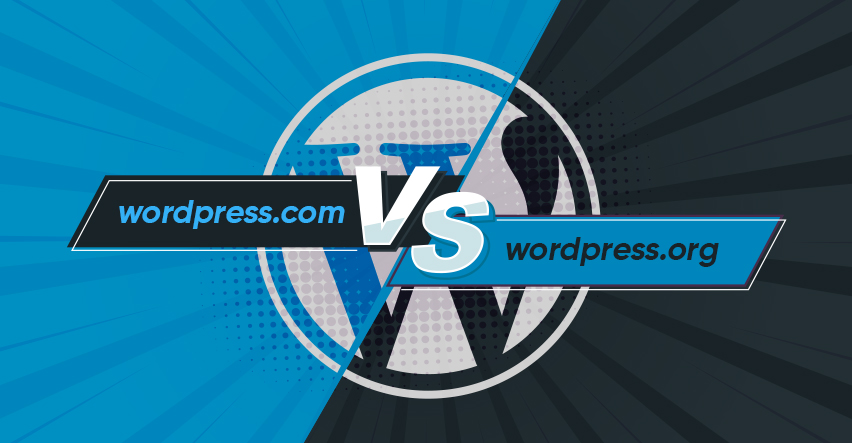 I'm not going to sit here and tell you what you already know by now and that is that WordPress is the most popular and powerful content management platform in the world. But in this post, I aim to shed some light between WordPress.com and WordPress.org.
1. WordPress .com vs. WordPress.org: Which is Better in 2020?
While both seem to produce results in their own rights, there are a number of differences that separate them from one another. That's where I swoon in and try to break down each of their winning and losing bits that will finally decide the real champion of this epic WordPress .com vs. WordPress.org bout.
But first, let's take a brief look into these two wonderful web making tools
This is a commercial site that let's you host your site for free, with certain limitations of course. The best part is that all of the hosting is done online, in which you won't need to download any software. You will also be able to customize your site for free and it will be done in one place.
With this site, you will be able to download the WordPress software for free. The greatest takeaway here is that you get to host your own site and make any changes you see fit.
Now let's delve deeper into which platform has the lead in this race and which one will bite the dust.
2. WordPress .com VS WordPress.org Pricing Comparison
Feasibility is one of the most important factors that go into choosing either .com or .org. When comparing the two, there are four areas that you have to take into account: domain name, storage space, hosting and ad removal.
WordPress .com Price Plan Review:
In WordPress .com, your best bet would be to opt for the Basic Plan, which is free. But, that comes with limitations. Fortunately, they can be taken care of when you pay for the upgrades.
However, paying for your own domain name, getting unlimited storage for your images, videos and audio, as well as nixing advertising can be quite costly. The Premium membership will cost you $99 a year, which includes no advertising, custom design capability, 13Gb of storage space, VideoPress and email support.
The business plan contains all of the premium version features, as well as unlimited premium themes, unlimited storage space, eCommerce capability and a live chat support that will cost you around $299 for a year as well as a blog.
The WordPress .com hosting service has 5 plans to choose:
Free – Very limited.
Personal – $36 per year
Premium – $99 per year
Business – $299 per year
VIP – starting at $5000 per month
If you're a startup blogger, then the basic plan is the proper way to begin.
WordPress.org Price Plan Review:
In order to use this, you will need to download the software from WordPress site for free, but hosting your website is not. For hosting, you will probably pay as low as $5 a month for shared hosting packages, which depends on the type of company since most of them offer promotions on a regular basis.
You can even go for a stronger hosting plan with a Virtual Private Server (VPS) or a dedicated hosting plan. It will burn your wallet some more, but fewer people will share your hosting with a VPS or none with a dedicated server.
Domain names won't be that expensive seeing as how most registrars offer regular promotions. The cost of a top-of-the-line domain name such as .org, .com or .net extension is around $10. However, it can vary depending on the type of extension you choose.
3. WordPress .com VS WordPress.org Web Design Comparison
In order to shed a little more flavor in this WordPress .com vs. WordPress.org feud, we will discern the level of theme support that each platform provides.
WordPress .com Web Design Review:
This is where .com comes up short in the duel against its .org counterpart. The theme support is very limited as you can only make use of the themes in the directory of WordPress .com. It is also worth noting that not all of them are free and there isn't a single one of them that allows custom CSS.
WordPress .com doesn't even support any third-party plugins, which is a real shame since they can enhance the functionality of your site.
WordPress.org Web Design Review:
WordPress.org, on the other hand, gives users access to thousands or even millions of themes, as well as plugins and add-ons. Add that to the fact that it is self-hosted, meaning that you can edit the CSS and HTML and WordPress files however you like.
4. WordPress .com VS WordPress.org Update & Maintenance Comparison
WordPress .com Update & Maintenance Review:
If you don't want to be left behind of everyone, you will need to update your software. This is a necessary step in order to keep your files, themes, upgrades and personal information out of the intrusive reaches of unwanted third-parties.
WordPress .com takes care of all the updates and applies it automatically whenever they are available. You won't even notice when it happens and you'll be able to go about your ways without even being bothered by untimely interruptions.
WordPress.org Update & Maintenance Review
Given that WordPress.org is a self-hosted site, users will have to update their blogs and sites on their own as well as do regular backups as much as they can. Nevertheless, it is good to know that the updates take only a few seconds to be done with.
Some Great Features of WordPress.org Update & Maintenance:
Setting up your dedicated hosting and VPS.
Updating your WordPress site when the new version comes out.
Protecting your site against hackers and spammers and ensuring its security for your visitors.
Resolving whatever problems escalate from your site.
5. WordPress .com VS WordPress.org Hosting Comparison
When determining hosting specs, the greatest focus lies in who is hosting the site and who is the one to pay for it.
WordPress .com Web Hosting Review:
Since you will be writing and developing content on your browser, WordPress .com will be taking care of all the hosting and the ads will be the ones paying for it. Once you shift to Personal, Premium or Business plan, you will not be pestered by ads anymore. But you will be paying for your hosting from there on out.
WordPress.org Web Hosting Review:
Even though you will be paying for your hosting from a third-party vendor, the costs for shared-hosting can be between $3-5 a month. In addition, you will be getting unlimited storage, databases, site traffic, free email hosting and a domain name and a free website under hundreds or thousands of professionally-designed templates.
6. WordPress .com VS WordPress.org Security and Support Comparison
In an overall perspective, WordPress.org and WordPress .com are pretty much on the same level when it comes to security. But in case of self-hosted WordPress website you will need to worry about server security, theme and plugins vulnerabilities
WordPress .com Security & Support Review:
In WordPress .com, you have password strength advice and the ability to enable two-factor authentication. That does not really help much in assuring users a safe environment for their blogging and web development.
WordPress.org Security & Support Review:
WordPress.org's only concerns are weak passwords, clunky plugins or updates that have been missed out on. However, when we talk about support, .org massively triumphs over .com. This is because the WordPress community has over 250,000 active members who have meetups from all over the world.
There are more than 2 million topics that have been covered in support forums about WordPress security. Chances are that most of the problems that you usually run into with WordPress, have been resolved by other members before you.
7. WordPress .com VS WordPress.org Usability Comparison
The WordPress .com vs. WordPress.org slobberknocker continues. There isn't much to talk about here, but it's still worth sharing.
WordPress .com Usability Review:
There is literally nothing more to it in using WordPress .com than a simple sign-up process in which you only need your email. It doesn't even require you to own a domain name or even a hosting platform as WordPress .com takes care of all that for you. It even assigns you your own custom domain name, which is quite convenient.
WordPress.org Usability Review:
Now granted that WordPress.org doesn't have that simplistic approach to setting everything up, but that doesn't mean always has to be that way. Sure, you have to purchase a domain name and a hosting account on your own, but the process of content publishing becomes all the more simple and intriguing.
WordPress .com vs WordPress.org – Summary
If I were to opt for the platform that gives me more to do with my site, has great security, support and a variety of options on the fly, I would ultimately raise the hand of WordPress.org. It may be expensive from the start, but then it becomes more feasible and manageable in the long run.
If you have a different take on this, feel free to let us know in the comments below, email us or get in touch with our contact page.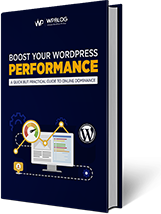 Create Faster WordPress Websites!
Free eBook on WordPress Performance right in your inbox.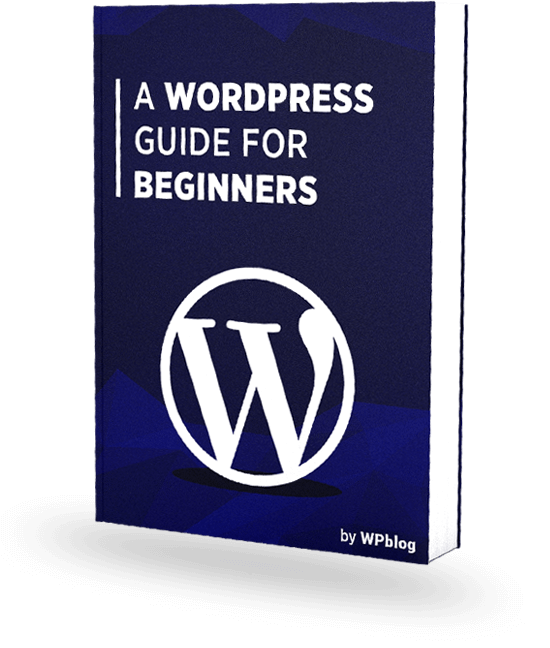 Create Faster WordPress Websites!
Free eBook on WordPress Performance right in your inbox.