WordPress vs Wix: The Ultimate Showdown
— March 27, 2017
•

8

Minutes Read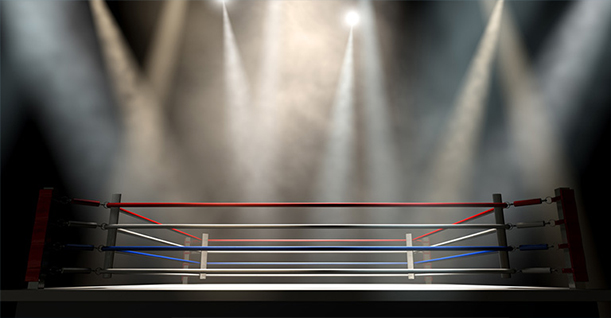 WordPress is the undisputed king of CMS. Since its inception, no other CMS came close to the popularity of WordPress. It has dominated the internet and powers 27% of it. Blogging, ecommerce, portfolio, you name it, every website is being made on WordPress.
WordPress Vs Wix: Which is Best?
From amateur bloggers to multinational brands, everyone has WordPress on the top of their list.In some cases, there isn't even a list as WordPress is already at the back of their minds.
One in every four websites you visit is running on WordPress. Being the most popular CMS with 58.7% of the market share, WordPress powers some of the biggest websites in the world. The list includes Microsoft, The Wall Street Journal, Time, and Facebook. Comprising of 143 versions and being available in over 57 languages, it is one of the biggest properties on the internet today.
These stats are more than enough to suggest that there shouldn't be a question over WordPress's domination.
But there is….
While WordPress continues to enjoy its royal status, one platform is creeping out of the corner which might prove to be a threat to WordPress.
That platform is Wix.
Is Wix A WordPress Ripoff?
Launched in 2010, Wix now has more than 60 million users worldwide. It has grown at an impressive rate and is proving to be quite alarming for WordPress. Wix's success has raised many eyebrows and somewhere in the crowd, there is WordPress which is getting a wee bit uncomfortable.
Another proof of Wix's success is that, recently, WordPress is getting a bit edgy. Not too long ago, Matt Mullenweg claimed that Wix's editor is made from a stolen code and that the whole platform is in violation of the license. The founding developer of WordPress also said that Wix copied WordPress entirely without giving the latter any credit.
"This blatant rip-off and code theft is beyond anything I've seen before from a competitor." says Mullenweg.
Anyhoo, let's compare the two and find out who comes out on top: WordPress or Wix.
This article will take you through a detailed comparison between Wix and WordPress where we will compare the following aspects:
Ease of use
Flexibility
Support
Community
Pricing
Let's start!
WordPress Vs Wix: Which One Is Easier To Steer?
An application gets popular among its users if it is easy to use. A user-friendly interface with an easy-to-understand language and options is a feature worthy of mention.
Now, this might come as a surprise, but when it comes to ease of use, Wix is ahead of WordPress. For a beginner, WordPress might take longer to digest as compared to Wix. If you are a developer, you can easily customize with WordPress but if you are not, you will have to hire one and that might be heavy on the wallet.
Whatever text or image you enter in WordPress, you won't know how it will look on the website unless you go to the Preview option. With Wix, the builder shows you how it will look exactly on the website. You can easily drag and drop paragraphs and images into the builder.
Wix is basically fun to use and designed for people with no training or developing background. Whether it is changing the background or adding a new blog post, you will find it easier to perform these tasks than on WordPress.
Wix will minimize the time it takes to learn and the designing and publishing are less agonizing as compared to WordPress.
Verdict
So if you haven't been in a coma since the 40's and have the slightest of an idea what a computer is, Wix will do just fine for you. Whereas for WordPress, you will have to learn some developing or hire a WordPress developer to get around it.
The first round goes to Wix!
WordPress Vs Wix: Who Bends The Most?
So it's 1-0 in favor of Wix. Let's see who wins the second round.
Flexibility increases an application's utility. With utility comes a variety of customer base.
When you compare WordPress and Wix on the basis of flexibility, you must know that WordPress is an open source platform and Wix isn't. WordPress codes are available to the public and anyone with little developing knowledge can create a plugin through these codes. This means that WordPress can be moulded into any shape imaginable. Currently, WordPress has around 45000 plugins.
In the WordPress community, you can find a photographer using WordPress for his portfolio, a fitness trainer using it for her fitness program, a restaurant owner using it to display the menu or to take orders online. The WordPress community is diverse because of its flexibility.
Wix, on the other hand, is not open source. The codes are available to internal personnel only and people outside Wix cannot develop themes and plugins. However, with Wix, you have their App Market. The App Market consists of various add-ons which can be used to fit your needs.The apps are easy to install and the Wix support team is there to assist if you encounter any issue with these apps.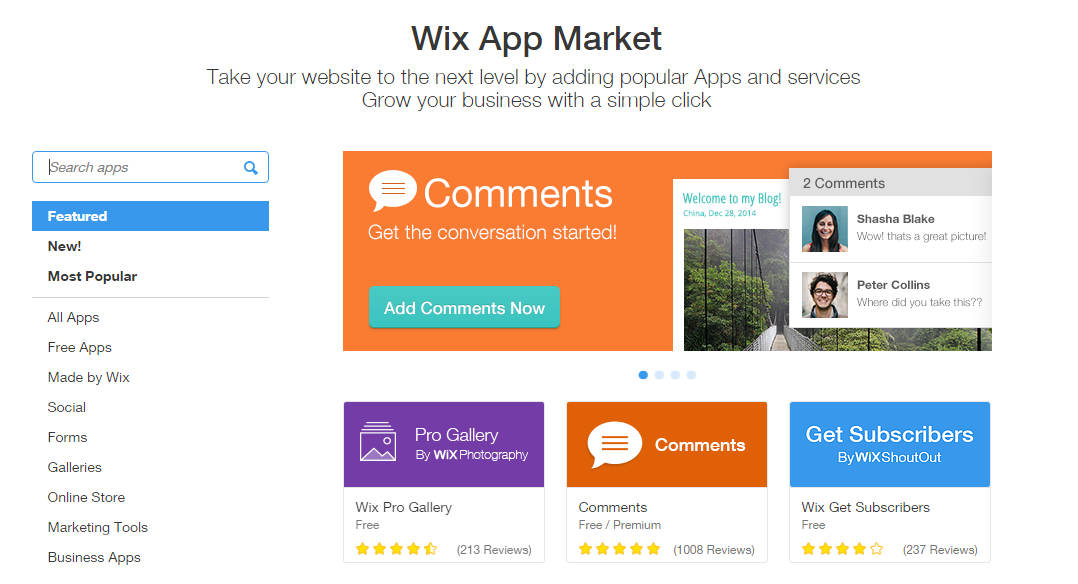 The Wix App Market consists of apps like Scheduling Pro, Social Media Stream, Newsletter Sign up Form, Form Builder and many more alike. So we can say that these apps are a substitute for WordPress plugins and themes.
Verdict
WordPress is open source, and therefore flexible. Wix, however, is not. The decision might seem straightforward but there is a twist in the tale…
Since a monkey with developing knowledge can create a WordPress plugin or a theme, there is a high chance that it will be buggy. WordPress will not fix the bug because they did not put it there in the first place.
Wix Apps are created by the Wix developing team and so it is almost unlikely to be buggy. And even if it is, the Wix support team, as mentioned above, will be there to help you.
Since we compared the flexibility of WordPress and Wix and based it on just that, WordPress comes out on top!
WordPress Vs Wix: Which One Is Always There For You?
Applications are destined to cause you trouble. But that is not the painful part. The painful part is finding the right support for your trouble.
WordPress does not have a support center or a support team to guide you through their bugg-some plugins and themes. The community is however massive and you will find all sorts of solutions over there, and finding the right one can be a stretch. You would really have to dig into those communities to find the optimal solution for your problem.
Wix has a dedicated support team ready to answer your queries. It is almost a contrast to what WordPress is. Wix has an inventory of articles and video tutorials to aid you in your problems. Since the apps are inbuilt, the support team will have a fair idea as to what problems you might encounter.
They have email and phone support as well. This will save you time and is a lot less frustrating than drilling into a number of communities till you find a solution.
Verdict
I would be biased if I did not choose Wix when it comes to support. A direct support team is all you need when you encounter a bug.
WordPress Vs Wix: Community
So Wix has the lead again and the score is now 2-1. Now let's see if either WordPress or Wix has a better community.
WordPress, the biggest CMS, is run by 449 people but is used by millions of users worldwide. These users have resulted in a huge community for WordPress. These communities, that are present all over the world, comprised of different users,  bloggers, and designers, who meet and talk about WordPress.
I have some stats that might give an idea of how big the WordPress community actually is.
There are over 840 WordPress meetup groups all over the world
WordPress meetup groups have 249,973 active members
You can find WordPress meetup groups in 66 countries
Over 2,030,000 topics are discussed on the official WordPress support forum
So yeah, it's kinda big.
The WordCamp is another event organized by the WordPress communities to promote WordPress knowledge in different parts of the world. One was held in Denpasar which was a huge hit. In 2015 alone, there were 89 WordCamps with 21,000 tickets sold and had 1,677 unique speakers.
Compared to the WordPress community, Wix doesn't even come close. The official Wix support forum is quite big and it has a lot of helpful topics and tutorials. But other than that, Wix doesn't have a concrete community like WordPress, despite having over 60 million users worldwide.
Verdict
WordPress has the biggest community of all the CMS and Wix has a lot of catching up to do if it wants to stand a better chance. This round definitely goes to WordPress.
WordPress Vs Wix: Which One Is Lighter On The Bucks
Spending money on your website is rather risky just like any other investment. The matter is whether that investment is worth it or not. The features you get after spending your money will make you decide if you want to use WordPress or Wix.
Below are the 5 premium plans of Wix. Along with these plans, there is a free plan as well.
With the free plan, you won't get a custom domain and it's ad-supported. Wix ads will appear in the header and footer of your website if you choose a free plan.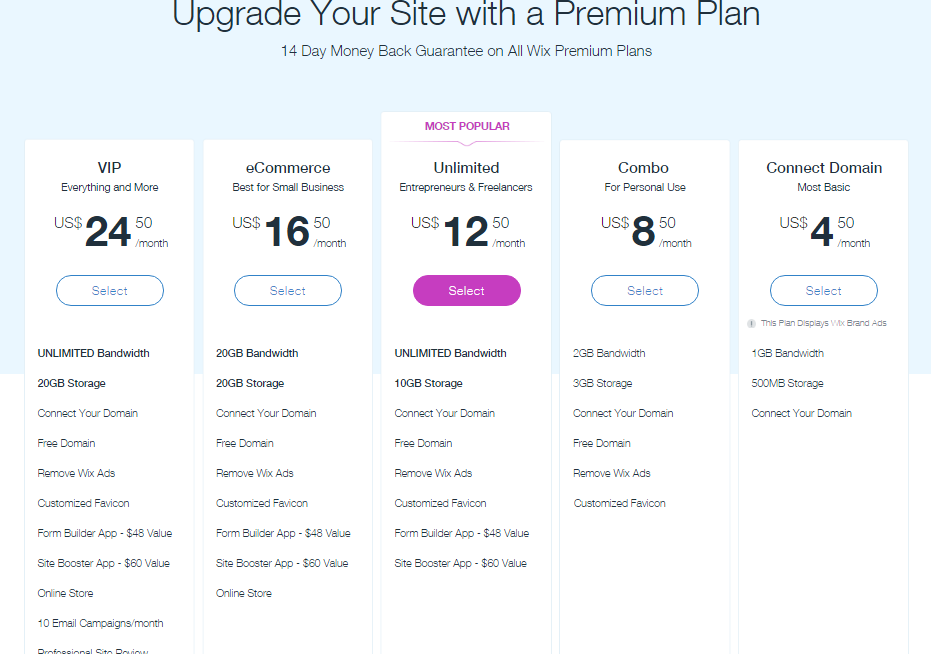 The most popular plan, Unlimited, can get you:
Domain
2 premium apps
10 GB of storage,
Unlimited bandwidth
Hosting
Premium support
There is a 14-day money-back guarantee as well.
WordPress is free. The application is free of cost and you can start your website with no cost at all. Plugins and themes are free as well. On WordPress.org the plugin and theme directory is huge and it is completely free.
However, you will be using a staging domain unless you pay for a custom domain. WordPress hosting will cost you some good bucks as well. The free themes and plugins are good enough for your blog or a small-medium scale website. However, if you are looking to expand your website, I would recommend you using the premium plugins and themes, mainly because of the additional features.
A breakdown according to Elegant Themes shows how much it will cost you to get a Website up and running with WordPress.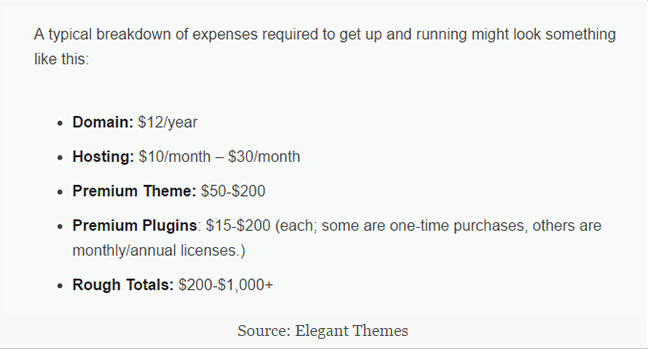 Verdict
WordPress can be cheaper and more expensive based on your needs. A larger, high traffic website can cost you more and a smaller website will cost you less. The free themes and plugins are a big plus as well.
Wix's pricing is not that bad too. Especially if you consider what you are getting in return. The value for money is appreciable.
It is fair to call this round a draw. Both are good value for money.
Conclusion
So we compared WordPress and Wix based on different aspects.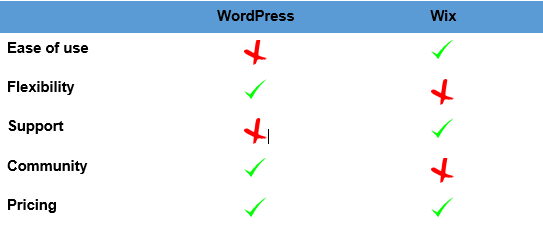 Even after this long debate, it is fair to say that choosing either WordPress or Wix is a matter of need. If you are a small group or are operating individually, I would recommend you using Wix. Wix is easy to operate and low maintenance.
However, if you are operating on a larger scale and can afford to hire developers you should be using WordPress. WordPress is flexible and has more utility.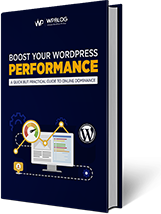 Create Faster WordPress Websites!
Free eBook on WordPress Performance right in your inbox.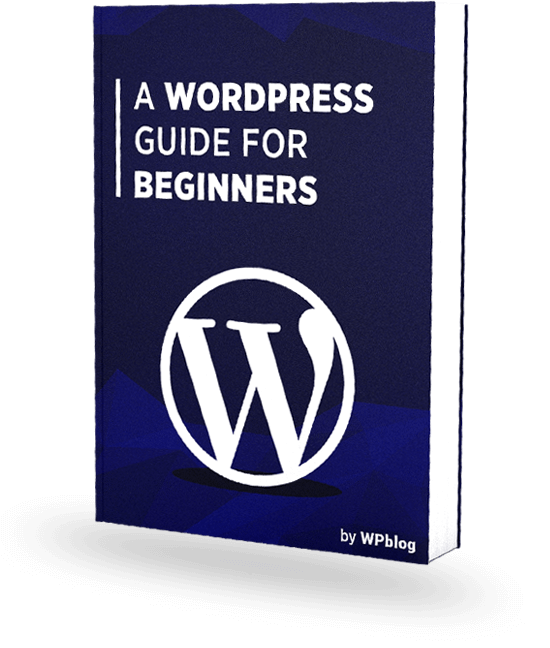 Create Faster WordPress Websites!
Free eBook on WordPress Performance right in your inbox.