WordPress Weekly News 31: Gutenberg 0.7.0, Publishers Move From Medium To WordPress And More
— August 10, 2017
•

3

Minutes Read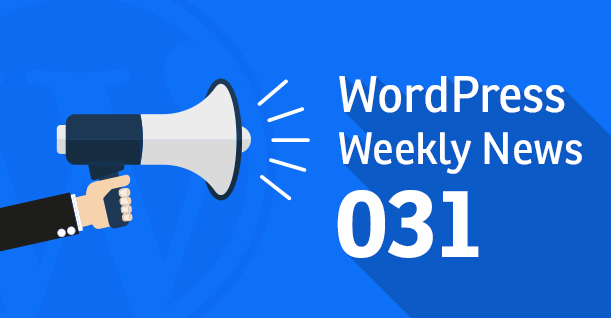 In my previous WordPress roundup, I talked about Gutenberg 0.6.0 and the significant changes to how paragraphs can be created within text blocks. This week's roundup will include Gutenberg 0.7.0, publishers moving back to WordPress from Medium and much more.
Gutenberg 0.7.0
The latest update of Gutenberg contributes to a better writing experience and a cleaner interface. It hides the placeholders on focus which helps writers concentrate more on their writing. The "New Paragraph" placeholder looks pointless after a user has already pressed enter to start a new paragraph. The placeholder was quite disturbing for users and was a distraction to the writers while they tried to maintain a flow for their writing.
The update has also catered to WordPress developers. It will be easier for them to add their favorite color palettes to themes with a simple code:
Theme support for wide images is also an addition to the Gutenberg 0.7.0. This update allows the image blocks to define a "wide" or "full" alignment by adding the corresponding class name to the block's wrapper.
Gutenberg 0.7.0 also comes with an opt-in data collection. While users are using Gutenberg, specific data is being collected regarding its usage and being sent to WordPress.com for further analysis. One of the contributors to Gutenberg, James Nylen, explained how data collection and tracking works.
"The Gutenberg plugin contains a mechanism to count how often specific actions occur over time," Nylen said. "If the user has previously clicked 'Yes' on this screen, and an event occurs that has an associated bumpStat call in the Gutenberg code, then this event is sent to WordPress.com servers by loading a special 'pixel' image."
Publishers Move Back to WordPress After Medium Experiment
A year ago Medium managed to convince a small group of publishers to try Medium. However, it discontinued its ad-driven publishing model not too long after publishers moved to Medium. The Awl, The Hairpin, and The Blindfold announced that after switching to Medium in April 2016, they have decided to move back to WordPress.
Silivia Killingsworth, Editor at The Awl explained their return to WordPress:
"The move to Medium was a cool experiment, in my opinion, but the year is up and personally I missed the ads"
The Blindfold, however, stated that their reason behind going back to WordPress was Medium's change in direction. This made it difficult for publishers to earn money.
"Our move to Medium was an experiment to explore a different kind of business model, and that experiment is over now that the platform has moved in a different direction."

"Adapting to change is all part of the many joys of being a small, independent publisher."
WordPress Foundation Aims To Educate People On WordPress
WordPress Foundation looks to spread more awareness regarding WordPress and related open-source software. It will start sponsoring educational workshops that will target WordPress communities in different regions of the world including Asia, Africa, Latin and South America.
"Specifically, we want to shine more light on the potential of open source software in countries where there is less participation in OSS projects," WordPress Community Team leader Andrea Middleton said. "To help spread the word about the potential that open source has to offer, we'd like to provide financial support for two educational events this year, to be organized in parts of the world with less participation in open source."
The WordPress Foundation is also looking for organizers for its workshop on open-source platform called "Introduction to Open Source". The workshop will aim to familiarize people with open source software and its importance to WordPress.
If you are interested in organizing the event, you have to fill an application form before August 21. If you are selected you will be notified by September 8.
The Week's Best Tutorial & Tips
That was all from this week's WordPress Weekly News. If you have come across some interesting WordPress news then feel free to mention it in the comments.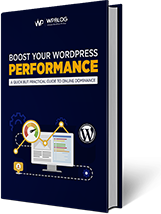 Create Faster WordPress Websites!
Free eBook on WordPress Performance right in your inbox.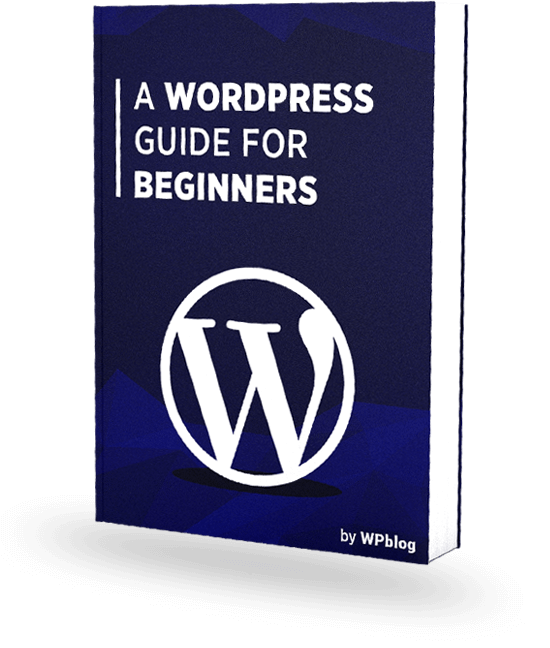 Create Faster WordPress Websites!
Free eBook on WordPress Performance right in your inbox.