WordPress Weekly News 036: Apply Filters Is off Air, WordPress 4.8.2, WooCommerce 3.2 and More
— September 21, 2017
•

3

Minutes Read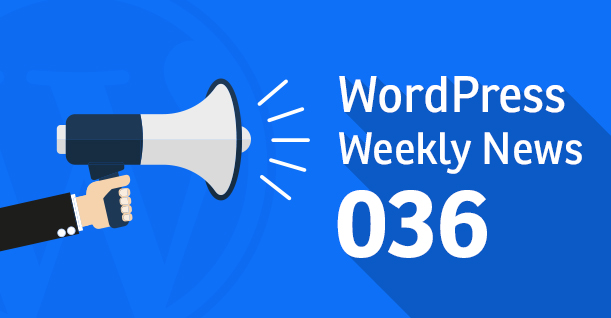 Yesterday was a sad day for WordPress developers all over the world as Apply Filters is going off air after 83 episodes. In other news, WooCommerce 3.2 introduces extension version checks, WordPress 4.8.2 patches several vulnerabilities and more!
Apply Filters is No More!
Apply Filters, a popular podcast among WordPress developers, has been put off air after airing 83 episodes in a span of 6 months. The hosts, Pippin Williamson and Brad Touesnard have decided to retire from podcasting all together.
The podcast took a 360 degree approach to WordPress. It focused on development and technical queries while also talking about business models, marketing and pricing in the WordPress industry.
The show was a huge success with each episode getting over 2000 downloads within 3 months of publishing. A majority of their viewers were identified as WordPress developers. The news was announced on Twitter yesterday much to the disappointment of many regular viewers.
Pippin Williamson and Brad Touesnard have been busy with quite a few projects which was evident from the fact that the frequency of episodes had slowed down to just one episode per month.
The first episode of the podcast was aired on August 15, 2013 and the last episode is yet to be aired as the hosts are planning to air one last episode as goodbye to their viewers.
WordPress 4.8.2 is Out!
WordPress 4.8.2 was released this week and is now available for download. Users are urged to download the update immediately as it fixes a number of security issues. The release has a total of six maintenance fixes and eight security patches.
Hardening has been made a part of the WordPress core after 4.8.2 so that plugins and themes don't accidentally cause vulnerabilities. You can check out a full list of fixes here.
WooCommerce 3.2 Introduces Extension Version Checks
WooCommerce has finally introduced the long awaited feature of version checks for its extensions. In the past, many store owners faced problems while updating their WooCommerce to 3.0 because their current extensions were incompatible to the update. The store owners had no idea about their extensions' compatibility because there was no information on it.
This issue has been resolved with 3.2 as extensions will now show up if they are compatible with the new update or not for a smoother transition. Developers will now be able to add two headers on their plugins that will specify a minimum requirement and "tested up to" version. Authors will be recommended to update this information as soon as there is a new WooCommerce release.
Vue.js Might Be The Perfect Fit For WordPress Says You
WordPress abandoned React last week which stirred heated discussions in the WordPress community. Users are debating as to what will be next for WordPress and options have narrowed down to Vue, Preact and Angular.
Evan You, founder of Vue.js, has said that Vue might be set to replace React. In an interview with Sarah Gooding of WPTavern, You talked about possibilities of WordPress adopting the framework.
"Yes, I had a conversation with the WordPress team mostly answering questions they had about Vue," You said. "The discussion happened before Matt's announcement of moving away from React. It was mostly intended for filling the team in with the state of Vue and there was no particular conclusion made from it."
"To be honest, I got the feeling that the team had already decided to go with React and simply wanted to explore other options before they make the final call. I was a bit surprised by Matt's post, but also understand the concerns behind that decision. I think React is a technically sound choice, and the whole patent issue is unfortunate."
"Now that WP has decided to pick a different framework, as the creator of Vue, I surely hope that the WordPress team can adopt Vue,"
The Week's Best Tutorials & Tips
9 Tips To Make Exceptional Contact Forms in WordPress
How to Create a Facebook Slider in WordPress
That was all from this week's WordPress Weekly News. If you have come across some interesting WordPress news, then feel free to mention them in the comments.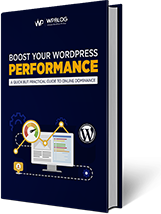 Create Faster WordPress Websites!
Free eBook on WordPress Performance right in your inbox.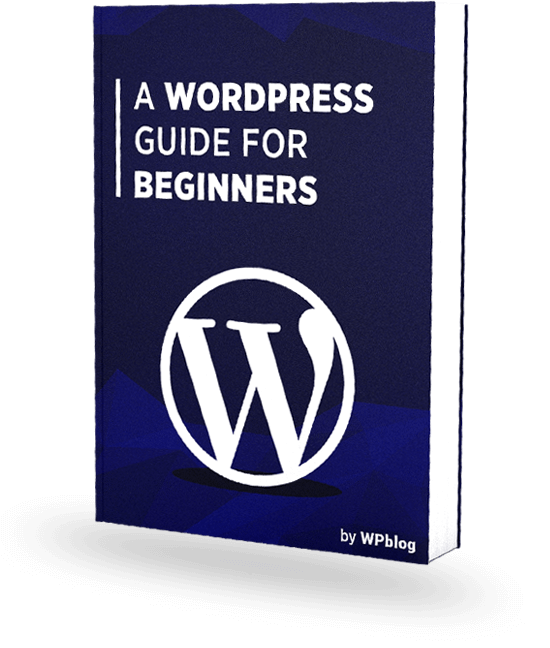 Create Faster WordPress Websites!
Free eBook on WordPress Performance right in your inbox.