13 Reasons Why Your WordPress Website is Not Ranking on Google
— March 14, 2018
•

6

Minutes Read
Once you are done with all the hard work of building your WordPress website, the next step is to drive traffic by putting it out in front of your audience. You can try multiple sources (social media appears to be the most popular), but the most relevant traffic is driven from Google search results.
Why Your WordPress Website is Not Ranking on Google
There are many consequences of failing to rank on Google. For starters, you won't be able to drive traffic on keywords you are targeting. This translates directly into low conversion rate. Also, as a brand, your website won't be able to grow because the Domain Authority (DA) and Page Authority (PA) of your website will start to go down because of lack of traffic.
If you have a website and you're finding it difficult to rank it higher in Google SERP, you might be making the following SEO related mistakes.
1. Keyword Stuffing
Optimizing your content for a particular keyword is always a good idea. However, many websites that find it hard to get ranked have keywords stuffed in the content.
Now, what does that mean?
Keyword stuffing is when you excessively use keywords in your content with the intention of getting it ranked in SERP quickly. This never works because Google is smart enough to identify "over optimized" content. This means, for your website to rank, you must maintain the keyword density to around 2-3%. Going beyond this threshold could result in getting your websites kicked down the results pages.
2. Your Content is Crap
Gone are the days when you could write an 800 word article and expect it to rank at the first page. Now, there is no place for thin content on the top of the pile. For your content to rank, it must be well researched and thorough.
The theory that people don't like to read long form content is not exactly true. It all boils down to how you have structured your article. A 3000 word article with good readability and excellent structure is bound to impress your audience and Google.
The more value your content provides, the higher the chances of it being ranked on the first page. A research by Backlinko found out that long form content ranks higher than any other type of content.
Read: Long Form vs Short Form: Which Content Type is Better for Your Blog?
3. Too Much Publication
The old phrase "Quality Over Quantity" fits here rather well. If you are publishing 5 or 7 days a week and wondering why your website is not getting ranked higher in the search engine, it is time to look back at your content strategy.
Publishing too much content doesn't give you time to promote and market the previously published content. The proper way is to plan every content piece that is being published. Before publishing, you must have a promotion and SEO strategy for that particular piece of content. Once you are done following that plan, you can start working on the next article.
Second, if you are publishing daily, then you might be compromising on the quality of the content. This is never a good strategy. Take the example of CodeinWP and Kinsta. The content they publish is detailed and researched which obviously takes up a lot of time. For that reason if you have a budget it is smart move to hire a tech PR company like Interdependence to help you with your online visibility and branding.
But the end product provides value to the readers.
4. Targeting Difficult Keywords
While you are doing your keyword research, you are always attracted to the high search volume keywords thinking that you might be able to drive a lot of traffic on that keyword. However, that's not always the case. That's not the case, 90% of the time. This is because you have ignored the "Keyword difficulty" column.
If you are a new website, you would not want to target difficult keywords because of the high competition. A keyword like "WordPress Hosting" is extremely difficult to rank on. Your website must be ranked on a number of other keywords before it can rank on such keywords.
The right way to go about this is by start targeting low difficulty keywords. Yes you won't get enough traffic but you will develop a certain rapport with Google. Once you are ranked on a number of these keywords, you will have a better chance of ranking on high-difficulty keywords.
Read How to Do Keyword Research for a WordPress Website
5. No Table of Content
Table of content adds an extra bit of readability to your content piece. Not only is it appealing to the reader, but also to Google crawlers. Since now you will be creating long form content pieces, you would need a table of content to guide your visitors so that they don't get lost with in the article.
A table of content also helps your content pieces appear in the Answer Box of Google search results. The trick is to search for queries on Google Webmaster related to your content. Use those queries to create a table of content. When these queries are searched for, there is a high chance that your table of content will come up in the search results.
6. Low Page Load Speed
When it comes to ranking websites, Google puts extra emphasis on page load speed. There is absolutely no place for slow websites on the first page of Google search results. If in this time and age, your website has a poor load time, you need to drop everything and start optimizing for speed.
Check out 26+ Ways To Speed Up WordPress Websites
7. Poor User Experience
Speed does improve the user experience of your website but there is so much more to it than just that. Your website must have the appropriate navigation for your users to explore your website.
Also, you need to have "Related Articles" or "Top Articles" so that your users get more value from your website. All this helps users stay longer on your website. This increases the Average Session Duration and decreases the Bounce Rate which will ultimately help you rank your website.
8. No Images and Other Media
A well written content piece will not get your website ranked unless it has enough images, videos and other media in it. Images not only please your users but also helps you in image related SEO. Images allow you to use Alt Text as another location for using keywords for increasing keyword density which ranks your images on certain keywords in Google Images.
Apart from videos, you can also use GIFs because they are lightweight and doesn't affect the page load time. So, the next time you are writing a content piece for your website, think of all the images and videos you can use to explain your point better. You can also use infographics as an alternative to long paragraphs.
9. Poor Off-page SEO
As mentioned before, you must have an SEO strategy for every piece of content. And that includes off-page SEO as well. Before publishing a piece, you must have a list of resources from where you can get quality backlinks. It is important to have enough link juice for a particular piece so that it could rank higher. However, you must make sure that your link building practices are effective. Which bring us to our next point.
10. Outdated Link Building Practices
If you're still commenting on blogs and leaving your links there, you need to revamp your link building strategy right away. This is a completely outdated link building strategy that should be struck off from your link building practice.
Try to build relationships with other website owners in your industry. You can exchange guest posts which is a very effective way of getting valuable backlinks. Also, you can exchange links with them in which you give them an outbound link on a particular keyword and they do the same for you.
It is also important to watch when you're exchanging links. Choosing the right anchor text for your links can play a big role in your overall SEO strategy. Check out this tool that can help you with choosing the best anchor text for your link building activities.
ReadHow To Increase Website Traffic Without Building Links or Adding New Content
11. Your Site Sucks on Mobile
I am sure you are familiar with the importance of mobile-friendliness of your website. The mobile-first approach should be taken seriously as Google highly prefers websites that are built using responsive design.
If you're unsure about how your website performs on mobile, run a test on Google Pagespeed Insight and you will get a detailed report on your website's performance on both mobile and desktop. It will also point out the reasons why your website is performing poorly on these devices.
Check out the 5 Best WordPress Plugins To Make Your Website Mobile Friendly in 2018
12. Your Site Might be Penalized
Lastly, your site might be facing a Google penalty. It's not uncommon for websites to get penalized for one reason or another. The problem is, you won't get any notification or email about your penalization. You must keep a close eye on your traffic from Google Analytics and your impressions from Google Webmaster. If you observe a downward curve, there is a high probability that your website is facing a penalty.
Read this guide from Search Engine Journal to learn how to recover from Google Penalties.
13. Lack of Social Media Activity
When you are creating a content piece, you must think of the social media engagement that it might drive. Social shares reflect the level of trust people have on your website and its content and Google seems to value it highly.
Final Words
Creating a website and getting it ranked on Google not only requires hard work but also persistence and patience. With a little planing and good execution, your site will be up there with the best.
This article covered the most common reasons why your website might not be ranking on Google. If I have missed a point on the topic, feel free to mention it in the comments.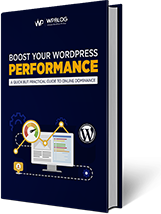 Create Faster WordPress Websites!
Free eBook on WordPress Performance right in your inbox.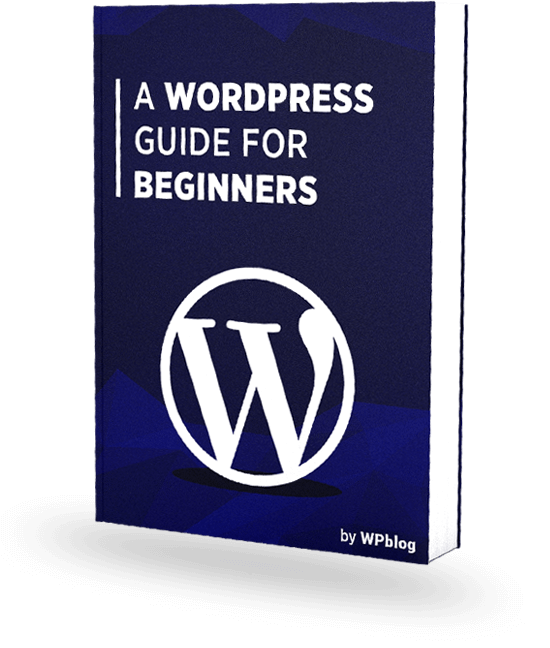 Create Faster WordPress Websites!
Free eBook on WordPress Performance right in your inbox.