How to Do Keyword Research for a WordPress Website
— October 4, 2017
•

5

Minutes Read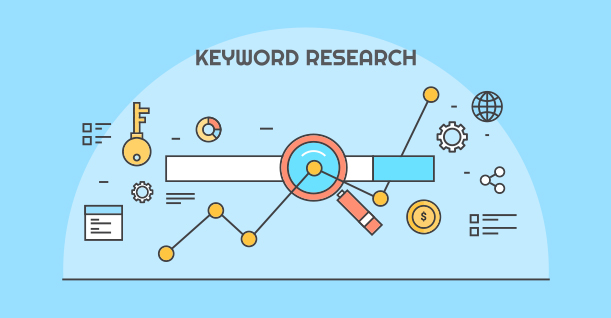 It's true that succeeding in the digital world is tough. Creating a website and making it a profitable business requires a lot of smart work.
Yes, smart work.
If your website is ranked higher in the Google search engine, it will make it easier for you to gain exposure and audience. To accomplish that, you need to optimize your website's content. Keyword research is one of the most effective ways to optimize your website for a higher search engine ranking.
However, keyword research is just one way of optimizing your website. Link building, URL structures and internal/external linking are also important factors that result in higher Google rankings. For a better understanding of SEO optimization, you can read our beginner's guide to SEO basics.
What Is a Keyword?
A keyword is a word or a phrase that people type in the search engine to find what they are looking for. A keyword can be a single word or a phrase comprising of a number of words. If your content is keyword optimized then you have a good chance that your website will rank on the first page of the search engine when that keyword is searched by a user.
Using the right keywords in the right amount is very important. Some site owners stuff keywords into their content hoping to boost the search ranking. Google, however, has a strict policy against "keyword stuffing" and it doesn't hesitate in penalizing websites.
You can use keywords within your content, in your URL, Meta titles, Meta descriptions and alt text. The key is to use the keywords in a manner that it looks natural not only to the search engine crawler, but also to the users. Appropriate usage of keywords highly affects the quality of your content.
What Is Keyword Research?
Keyword research is when you find out what your audience type in search engines when they are looking for a product or a solution. It is a process of understanding the specific words and phrases that people in your niche are using to search for a desired result.
Keyword research is the only technique that can give you an idea about what your audience is thinking. It is fair to say that keyword research can get you inside your audience's mind.
Keyword research can be done by various tools which I will discuss later in the article.
What If You Don't Do WordPress Keyword Research?
So now we have established an understanding of what keyword and keyword research is. What if you decide to ignore keyword research while designing a content strategy for your WordPress website?
Poor Search Engine Ranking
You want your audience to find your website. You can either spam social media by sharing your content or you can rank in search engines and let the users find you. For that to happen, you need to do thorough keyword research.
You can't pick a random keyword and optimize your website according to it. You might rank on the search engine for that random keyword but it will be of no use since no one in your target audience is searching for it.
Spending time on keyword research and finding out a high traffic keyword within your niche can drive a lot of traffic on your website.
Also read: 13 Reasons Why Your WordPress Website is Not Ranking on Google
Less Traffic
As I mentioned before, ranking on an irrelevant keyword will get you nowhere in terms of traffic. Search for high traffic keywords. High traffic keywords are those keywords that your audience searches the most. In order to get a good share of traffic from those keywords, you need to optimize your website accordingly.
High traffic keywords are often high competition keywords as well. This means that your competitors are also using these keywords to optimize their websites. The competition makes it difficult for your website to rank higher. If your content is fresh and up to date with a good network of links, both internally and externally, then you have a very good chance of ranking on the first page for those keywords.
Also read: 12 Proven Tips to Increase Traffic to Your WordPress Site
Low Conversions
Ignoring keyword research for your website will result in poor conversions. Since you won't be receiving any substantial traffic on your website, your conversion graph will go down as well.
If you're running a WooCommerce website, the primary conversions on your website are your sales. To earn a good revenue from your ecommerce store, you need to have good traffic on it. Search engines can get you loads of traffic if you have optimized your ecommerce store on a keyword that has a detailed keyword research behind it.
Also read: 10 Quick Ways To Optimize Your WordPress Website For Better Conversion
No Branding
SEO plays a huge part in your website's branding. The more your website appears in front of your audience, the more the brand awareness. If you are ranking on an irrelevant keyword than your website will not appear in front of your audience which will affect your brand awareness.
A proper keyword research will make your website appear before the right people, making your brand known to your audience.
How To Do WordPress Keyword Research?
Google Keyword Planner is the most popular tool for keyword research. It's a free keyword research tool that can give you a number of variations of your keyword with traffic and competition.
Signing up to Google Adwords is the first step to get started with Google Keyword Planner. While setting up your account, the tool will require some information which includes your target location, your product, language, and data range, etc.
After you have entered the data, click on "Search for new keywords using a phrase, website or category".
You can enter a generic keyword of your niche to get an overall view of what your audience is searching for within your niche.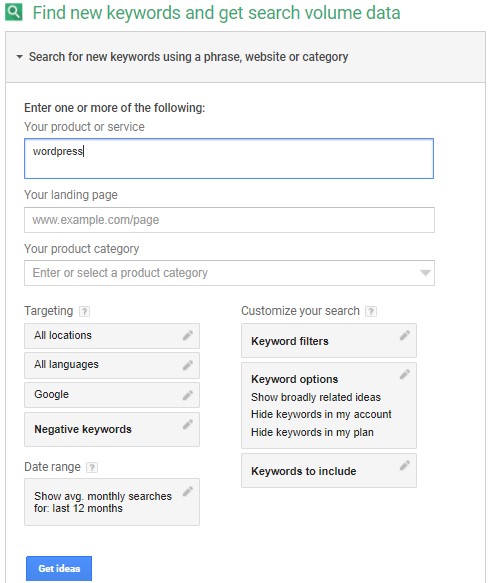 The tool will then provide a list of related keywords with their search volume and competition.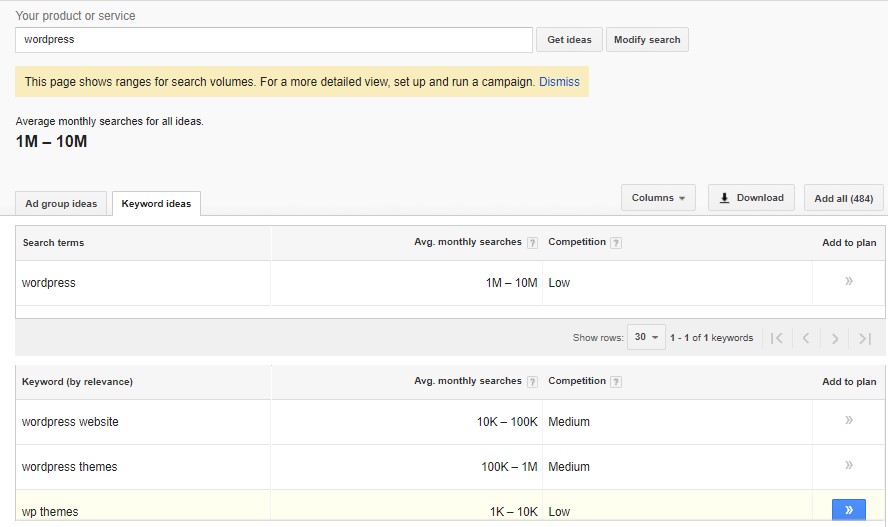 You can select the keyword from the list and start optimizing your content according to it.
Other Tools For Keyword Research
Uber suggest
SEMRush
MOZ keyword explorer
Don't Forget To Keep An Eye On Your Competitor's Keywords
Your niche might have big players that are getting a lot of organic traffic. Don't be afraid to keep track on the keywords your competitors are using.
Ahrefs is a brilliant tool to discover your competitors' keywords. Though it's not free, it's worth every penny.

You can enter your competitor's URL in the search bar of the tool and it will reveal all the SEO elements of that website.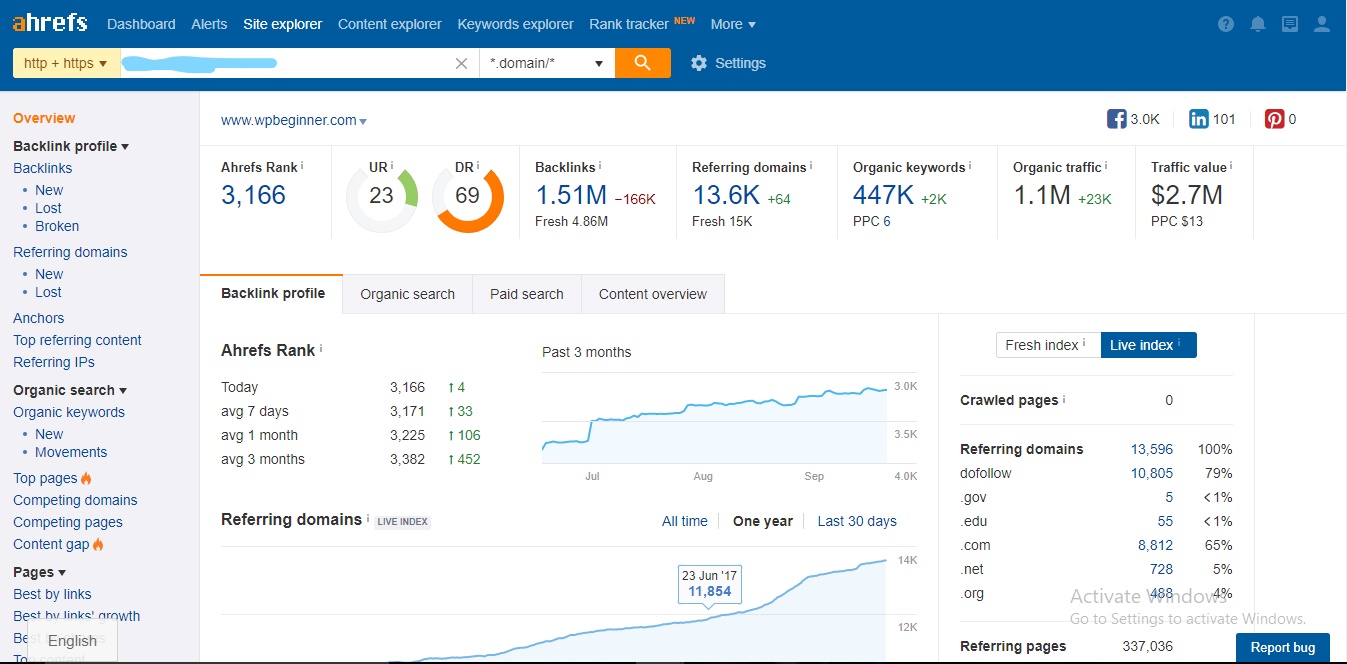 On the sidebar you can see "Organic keywords" to see which keywords that website is using to rank and get traffic. You can also see how much traffic that website is getting from those keywords.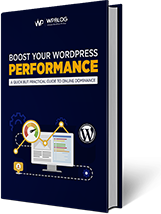 Create Faster WordPress Websites!
Free eBook on WordPress Performance right in your inbox.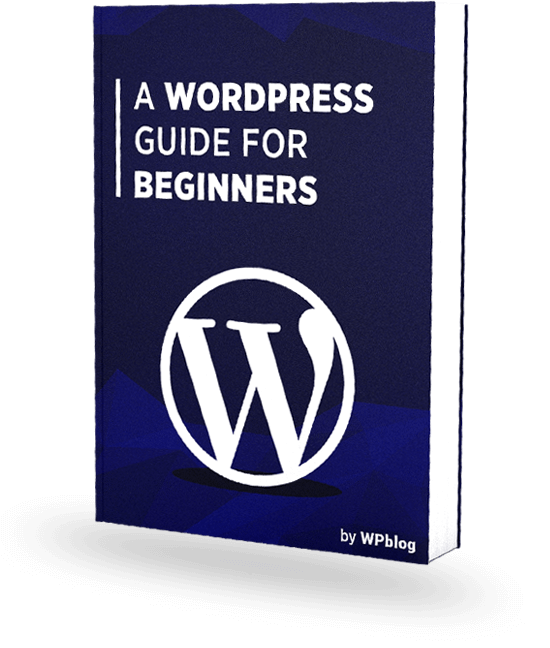 Create Faster WordPress Websites!
Free eBook on WordPress Performance right in your inbox.