10 Quick Ways To Optimize Your WordPress Website For Better Conversion
— September 14, 2017
•

5

Minutes Read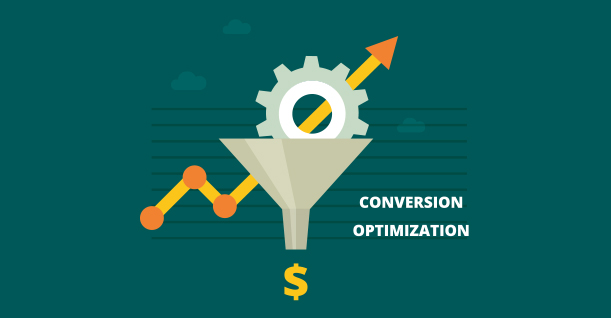 Creating a WordPress website and maintaining it are two different ball games altogether.
Setting up a WordPress website is easy. In fact, no other CMS provides an easier platform to create a website. This is one of the reasons why WordPress is so popular.
However, you can't expect your website to consistently provide you results if you don't constantly make efforts to improve it.
Optimizing your website for better conversion is an ongoing process. You can create new pages, update your current content, redesign your layout and tons of other things.
In short, there is always room for improvement for your website.
Since your time is highly valuable, this article includes some quick ways to improve different areas of your website.
These small changes can have a huge impact on your conversions. Let's have a look.
Optimize Layout
Your website layout plays a huge part in converting your visitors into signups. Your layout involves elements like navigation and CTAs. The navigation on your website should be easy on the eye so that your visitor doesn't wander around on your website cluelessly.
Crazy egg lets you identify where your visitors click the most by providing a heat map of your website. You can design your website navigation and CTA placement according to your visitor's movement on your site.
Mobile-Friendly Test
I shouldn't have to quote a stat to make you believe how many hits on your website are coming from mobile devices. The mobile-first approach is one that you should use if you want to effectively utilize your traffic.
It's always good to have your website checked for mobile friendliness. Whether or not you're using a plugin that makes your website more mobile-friendly, you should always have it tested through a reliable tool.
Fortunately for us, Google has a mobile friendliness tool that you can use. All you have to do is to enter your website's URL and the tool will tell if your site is mobile friendly or not.
You might want to check all your pages separately if you have a blog. If your pages do not differ too much from one another, testing the home page is enough.
A/B Testing Your Call to Action
Optimized CTAs help improve your conversion rate. There are a number of changes that you can make to your CTAs which includes text, color, placement, size and shape.
A/B testing is a popular technique that you can use to test your CTAs. You can have two versions of CTAs running at the same time. You can then compare the results and implement the one that has given you more conversions.
Since we are WordPress users, we have the luxury of using CTA plugins that help us quickly AB Test our CTAs. Neilo A/B Testing and WordPress Calls to Action are some A/B testing plugins that you can use.
Whether you are looking for newsletter subscribers or want your visitors to signup for your online course, you need an optimized CTA on your website that can drive better conversions.
Conduct a Speed Test
A slow website will put off your visitors more than anything else. As a site owner, the last thing you want is your visitors leaving your website because of increased load time.
Just like mobile friendliness tools, there are speed testing tools that tell you how fast is your website. Google pagespeed insight is one of the most reliable speed testing tools you can use. Just enter your website URL and it will list down all the issues that you can resolve to speed up your website.
Pingdom and GTmetrix are two other popular WordPress speed testing tools.
Optimize Images
Continuing with the topic of faster websites, optimizing images is important to make sure your website's load time is less. Images make up a large part of a website and since they are heavy files, they are likely to increase your website's load time.
Image optimization plugins can quickly optimize your images. You don't have to compress images before uploading them. These plugins automatically optimize your images as you upload them on your website.
We use WP-Smushit by WPMU DEV on our blog. There are other optimization plugins like EWWW Image Optimizer and Short Pixel Image Optimizer.
Also read: 3 Easy Methods To Optimize Images On WordPress Websites
Use White Space
A neat and clean interface increases readability and enhances user experience. Using white space can do just that. White space can help users to scan your content easily. It reduces clutter and makes your website easier on the eye.
However, you have to make effective use of white space on your website. Your web designer has a big role in making sure that the white space on your website is optimum.
There are tons of tutorials on the internet that can guide you on how to use white space on your website. Envato Tuts+ is a web design tutorial that can show you how to effectively utilize white space for your conversions.
Update Older Content
The content on your website is the driving force behind the success of any website. This is the reason why so many companies are opting for blogs to better their conversion rates.
Creating newer content in the form of articles, videos or infographics can increase traffic and engagement on your website. But what about your older content?
The content you wrote months ago, also needs an update. You have to make sure that the content you wrote way before is still relevant today.
Google also favors websites that regularly update their content. You have a better chance of being ranked higher in the search results if your content is up to date. You can update your content in terms of:
Information – You might have included some stats and other information in your article that is no longer correct.
Keywords – You can increase keyword frequency so that it can rank higher in the search engine.
Format and readability – Your content always has room for improvement. You can improve its format and readability.
Internal and external linking – Including links in your content, both internally and externally, can improve its search engine ranking. You should also check current links to find broken links within your content.
Code Minification
Apart from optimizing images, code minification is another technique to lessen your website's load time.
Minifying codes involve removing all the text from your code that is there to make it easier for humans to read. This lightens the code and as a result, makes your files lighter. The ultimate result is a faster website.
This might seem like a task for your developer but it's not. WordPress minification plugins help you minify codes without even touching a single piece of code. Autoptimize is one such plugin, in which all you have to do is install the plugin and let it do the rest.
Catchy Headlines
Good headlines lead to clicks, which leads to more traffic. The more traffic you have, the more the chances of conversion. Catchy headlines attract visitors to your website out of curiosity and interest.
However, you must make sure that your headlines have a positive message rather than a negative one. Your audience is smart enough to understand if a headline is click bait or not. A negative headline might lead to traffic but it will also lead to negative feedback that can ultimately tarnish your website's image in the community.
Check for 404s
Always keep an eye on 404s on your website. You might have added links to your content that is no longer working. Your visitors might find many frustrating things on your website but nothing can beat clicking on an invalid link.
Some websites have custom 404 pages which might look nice but it still results in visitors leaving your website in frustration.
Since we are living in 2017, you don't have to scroll through all your pages and check all the links in them. Screaming Frog and Broken Link Check are some of the most reliable tools you can use to check for broken links on your website.
Also read: The Ultimate Guide for 404 pages in WordPress
Share Your Website Optimizing Technique
Website optimization is an ongoing process and you have to regularly keep a check on different elements of your website. Some website owners are smart enough to come up with newer ways for website optimization.
If you're one of those smart website owners who has found success with unique optimization techniques, then feel free to share them in the comments. We would be happy to include them in the article.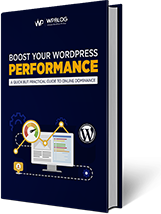 Create Faster WordPress Websites!
Free eBook on WordPress Performance right in your inbox.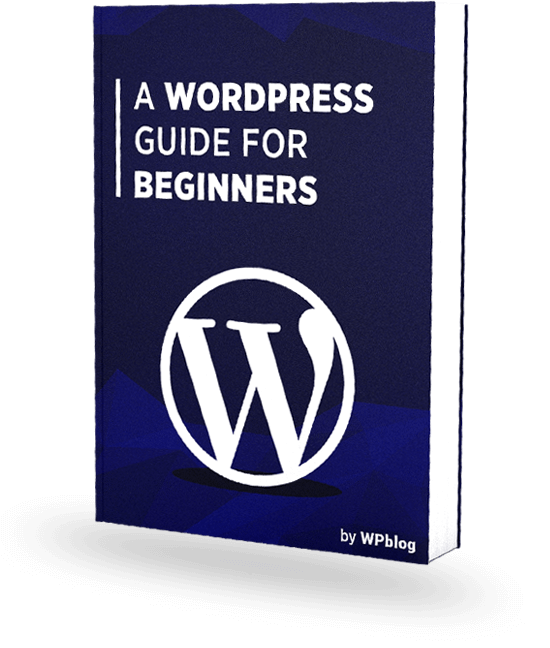 Create Faster WordPress Websites!
Free eBook on WordPress Performance right in your inbox.