Why You Should Use SSL For Your WooCommerce store
— September 13, 2017
•

4

Minutes Read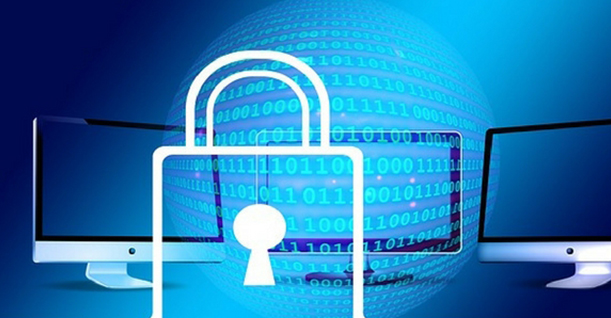 If you're planning to launch a WooCommerce store, you should consider using a secure sockets layer technology (SSL) on your server. This protocol creates a secure link between the visitor and your website by encrypting all transmitted data on the respective page.
SSL vs Non-SSL: What's the Difference?
Before we go into the benefits of SSL for WooCommerce, let's first discuss how it differs from non-SSL websites. When you visit a website that's not encrypted with SSL, you'll see HTTP in the address, whereas secure websites display HTTPS. The former is susceptible to data theft and other cyber threats, whereas the latter is protected with encryption.
Reasons to Use SSL for Your WooCommerce Store
1) Trust
By upgrading your WooCommerce store to SSL, you'll create a more trustworthy image for your brand. Upon seeing HTTPS in their browser, visitors will feel assured knowing that their private and personal information are safe. Any information they send to your site, such as credit card numbers, will only be received by your site. And any information your site sends to them will only be received by them.
2) Required by Payment Gateways
Most payment gateways require client websites to use the SSL protocol. If your WooCommerce site accepts payments, you need SSL to comply with the payment gateway's terms. Not doing this could result in the payment gateway dropping you as a client.
The only exception is if you are using a direct post payment gateway, in which case you don't need encryption because the actual URL on which the customer enters his or her payment information is operated by the respective payment gateway.
3) Search Rankings
Optimizing your WooCommerce store for search rankings is essential for generating traffic and ultimately sales. The higher your store ranks, the more traffic it will receive. Of course, there are countless ways to drive traffic to your store and search engine optimization (SEO) is one of the most cost-effective.
Search engines use hundreds of factors to determine search rankings, including backlinks, content relevance and load times. In 2014, however, Google confirmed the use of HTTPS as a ranking factor. Basically, this means HTTPS websites using the aforementioned protocol will rank higher than HTTP websites.
4) Professionalism
Finally, upgrading your site to HTTPS creates a more professional image. If your website features the encrypted protocol, it must be checked and verified by the issuing certificate authority. Therefore, visitors typically view HTTPS websites as being more professional than HTTP websites.
Now moving a step forward, if you are planning to launch your online store you need to find some suitable WooCommerce WordPress themes. There are WordPress themes for eCommerce that use SSL at the user's end for processing payments on the eCommerce site they are planning to build.
WooCommerce Compatible WordPress Themes
Here, we bring to you handpicked eCommerce WordPress themes from CyberChimps' Theme Store that are WooCommerce and SSL compatible. These WordPress themes are not only security prone but are highly customizable too.
These themes come up with a user-friendly drag and drop theme options panel that will help you customize the look and feel of the website exactly the way you want.
Positive Vibes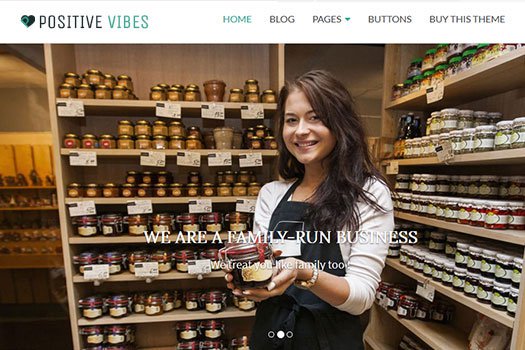 Positive Vibes is an accessibility-ready business WordPress Theme and is WooCommerce compatible.
Positive Vibes is a 100% responsive theme that comes with three beautiful skin options. With a plethora of customization options, typography options and some amazing drag and drop elements, this theme is perfect for you if you want to set up an e-store for your small business. You can build a visually appealing website with the stunning visual elements present in this theme like the full-width slider, carousel, portfolio element, magazine element, etc.
e-Shopper Pro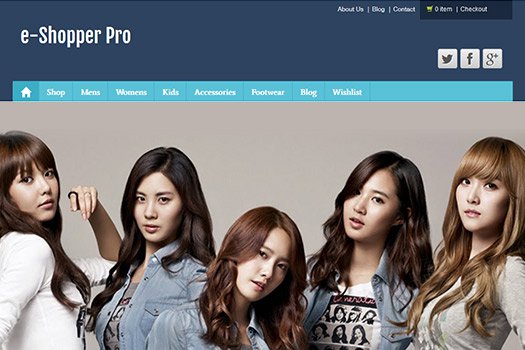 e-Shopper Pro is a popular eCommerce WordPress theme that comes up with enhanced WooCommerce functionality.
e-Shopper Pro is a specially designed WordPress eCommerce theme that is suitable for publishing a portfolio, showcasing your products or building an elegant online store for your small business. e-Shopper Pro gives you flexibility for total customization in order to design the product pages with amazing elements like sliders, social sharing, galleries, videos and much more. With SlideDeck integration, you can showcase your content in a fullscreen slider.
CupCake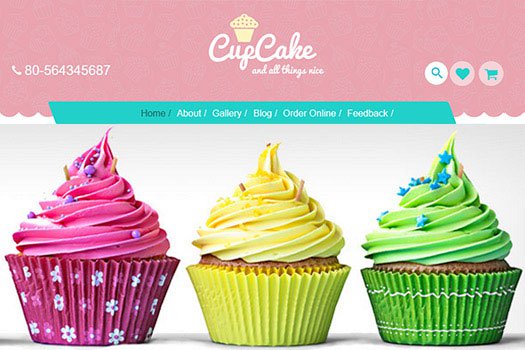 CupCake is a WordPress theme for food blogs integrated seamlessly with the WooCommerce plugin to help you create your online presence in minutes.
The theme offers 2 WooCommerce elements – latest and featured products, that will help you showcase your business products with grace. CupCake consists of interesting features like carousel, sliders, showcase, boxes, and portfolio so that you can highlight the most important points of your business. So go ahead and create tasty food blogs with responsive drag and drop elements of CupCake!
ShopFront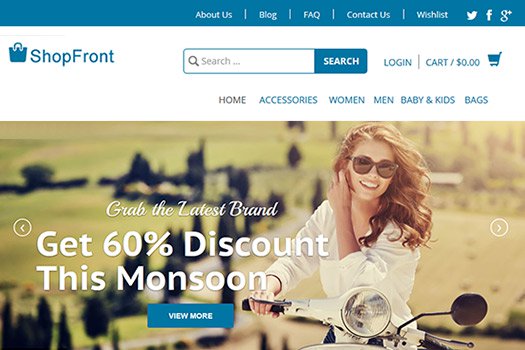 ShopFront is a powerful WooCommerce WordPress theme that is perfect to showcase & sell clothes, accessories, fashion items & any other goods online.
With ShopFront's Drag and Drop Builder, you can add elements like sliders, call-to-action area, buttons, boxes and much more with ease to create stunning landing pages. And you can add all these elements to posts or pages without any coding. This SEO-optimized WordPress theme for eCommerce is all you need to build had one wholesome e-store for your business.
In Conclusion:
An eCommerce website needs its own SSL certificate(s). Relying solely on your point-of-sale provider to be secure is never enough. You really need to be careful with sensitive and private credit card information. With a variety of WooCommerce compatible WordPress themes and encrypted data transfer with SSL, building a secure online store has become a very easy task. All you have to make sure while selecting a theme is that it satisfies all your website needs.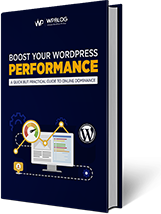 Create Faster WordPress Websites!
Free eBook on WordPress Performance right in your inbox.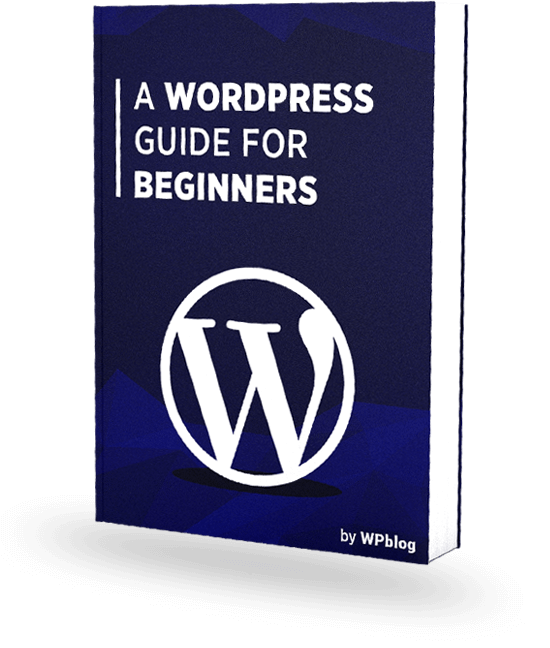 Create Faster WordPress Websites!
Free eBook on WordPress Performance right in your inbox.