List Of WordPress Alternatives 2017: Why WordPress is Better
— March 8, 2017
•

6

Minutes Read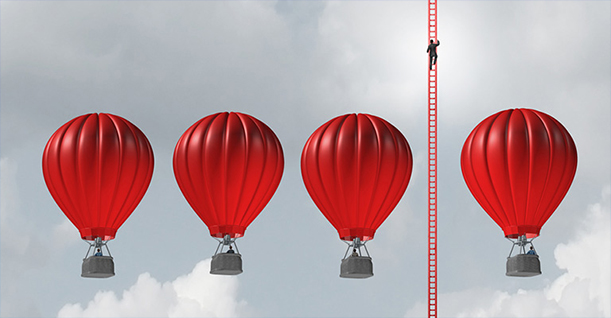 WordPress was unveiled almost 14 years ago. It has now grown into a very versatile platform that powers everything from cooking recipe blogs to corporate web portals to huge ecommerce stores. Even Matt Mullenweg did not imagine this much growth when he launched WordPress in 2003.   
However, all the success and glory of the WordPress comes at a price. It has become too ungainly and complex. In addition, the size and complication of the platform means that the number of security vulnerabilities is on the rise. Another important aspect of this scenario is the fact that beginners and lay users now find WordPress to be a tough nut to crack.
These issues pave way for alternate platforms that claim to offer simpler and less cluttered approach to blogging and website management. Many experts now claim that several of the newcomers could potentially give WordPress a run for their money. These are no empty threats to the WordPress dominance. Already, Wix has 90 million users (the platform was launched in 2006) and Drupal is powering over 1,000,0000 websites including Twitter and Pinterest.
I think it is safe to say that right now, WordPress is very comfortable on the throne!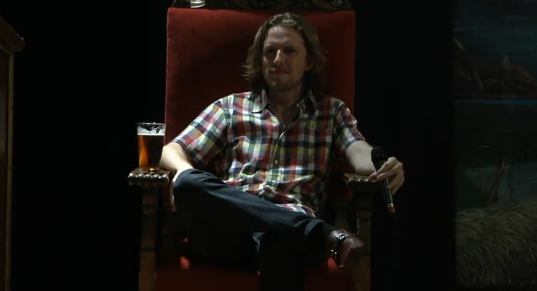 Why You Might Need a WordPress Alternative?
Many WordPress enthusiasts and users would balk at the idea of WordPress alternative. To them, WordPress is the perfect tool for the job at hand. However, all is not that well with the WordPress. Here are three areas where WordPress has started to slip behind the competition.
Security
WordPress now powers approximately 74,652,825 websites. This makes it susceptible to attacks and data breaches. Very recently, millions of websites were hit by an attack that resulted in alteration and removal of website content. This was due to a minor security flaw in WordPress 4.7.1.
Complexity
For beginners WordPress is the perfect platform for the blog or the website. However, as projects grow beyond the initial phases, many users start to realize that working with WordPress could be difficult without certain skills. Essentially, you have to be a PHP developer (or hire one) to edit or alter various functional and cosmetic elements of the platform.  
Bug-Riddled Plugins and Themes
Aside from the work of several top of the line developers and agencies, the majority of the themes and plugins for WordPress has substandard code. The result is frequent functional issues that result in website downtime. Another very frightening issue is the intentional and unintentional security problems that stem directly from faulty themes and plugins.
What are your choices?
Medium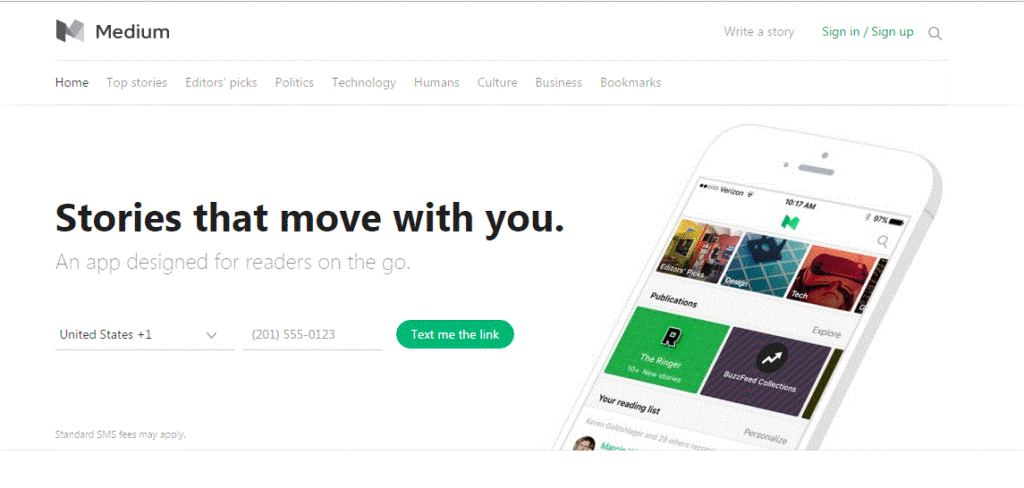 Using Medium is like writing for a magazine. While the layout resembles that of a blog, it is not a complete content management system. The emphasis is on showcasing your content and ensuring that you are free from all distractions and problems. Once your account has been activated, Medium presents a blank page where you can start blogging immediately. The layout is beautiful and looks good on all screens.
You don't need to install any plugins or themes because there aren't any. The content on the platform is ranked by popularity and thus the platform encourages quality content production without any hassle.  
Weebly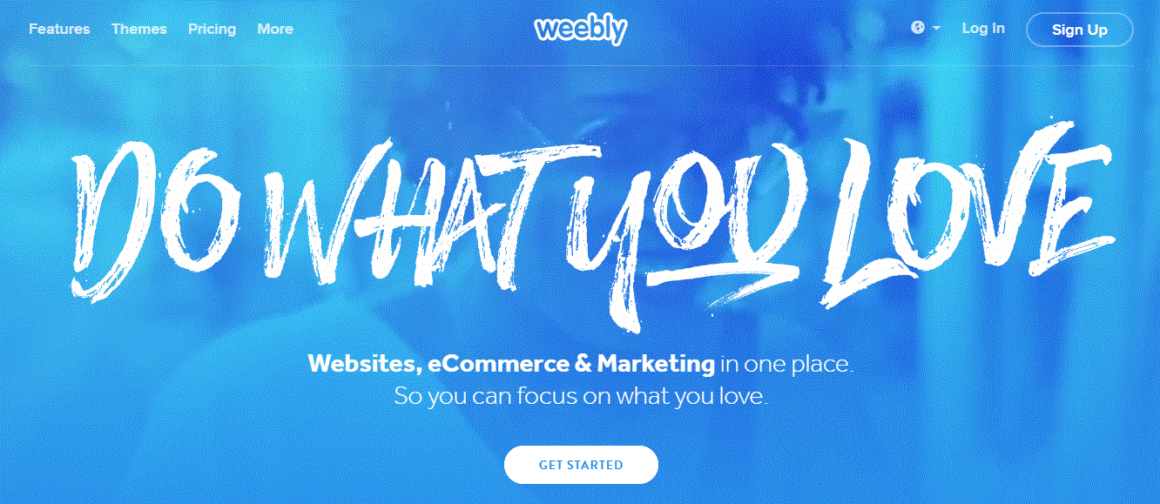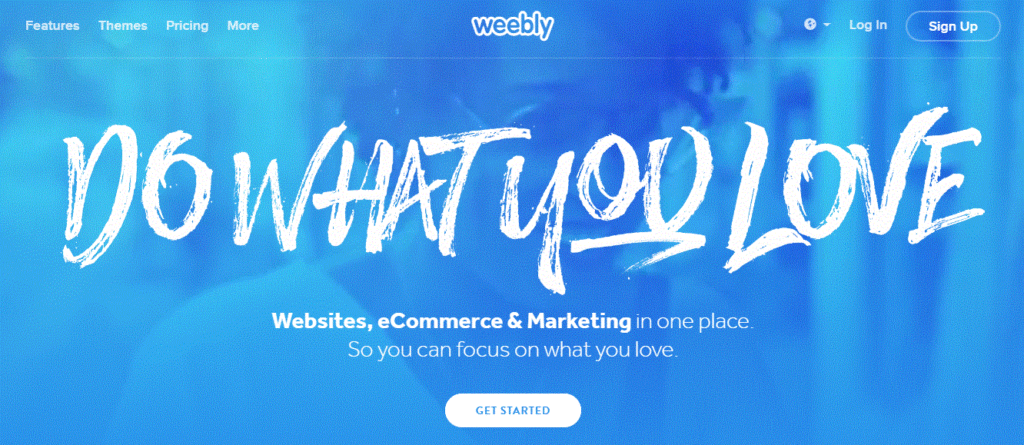 Weebly is a simple drag and drop, code free page builder. The users of the platform could build very impressive websites without writing a single line of code. The platform has gained traction in the CMS market and the 40M long user list now include big guns like TechCrunch, The Wall Street Journal and BBC News.
Weebly can be used for everything from a personal blog to a SME website. Weebly also supports online stores. In effect, Weebly supports several real-world personas.
Your Weebly website will be self hosted so you do not have to worry about a hosting plan. The very basic plan (free of cost) comes with the option to host your website on the Weebly platform. You won't, however, get your own domain name unless you upgrade to a paid plan which starts from $8/month.


Joomla!
No, I am not overly excited to include Joomla in this article. The exclamation mark is how they write Joomla. Joomla is part of the Big Three of the CMS world that include WordPress Joomla! And Drupal. Like WordPress, Joomla is open source and is based on user-contributed code. Joomla is designed for developers who can work with code. In effect, It is not the best choice for a newbie who requires constant hand holding and a page builder.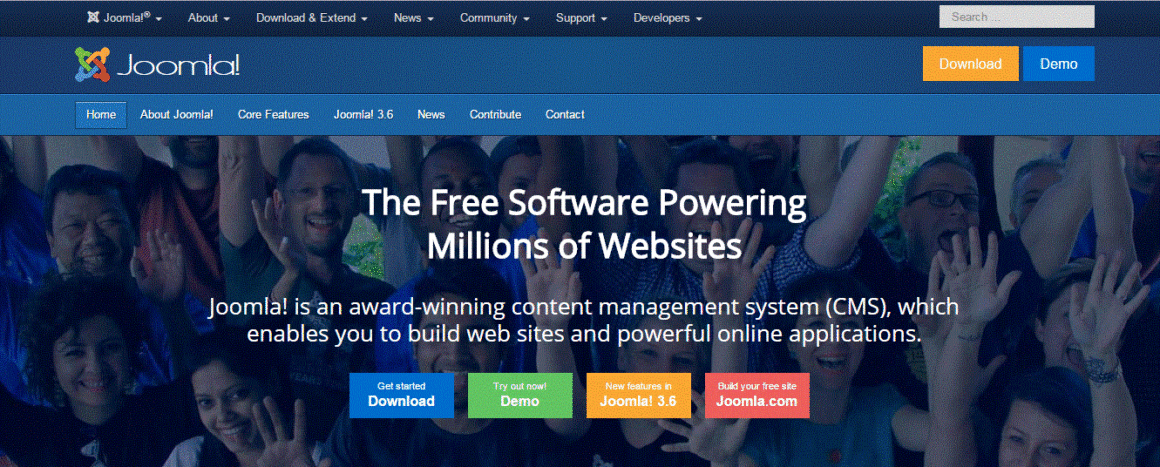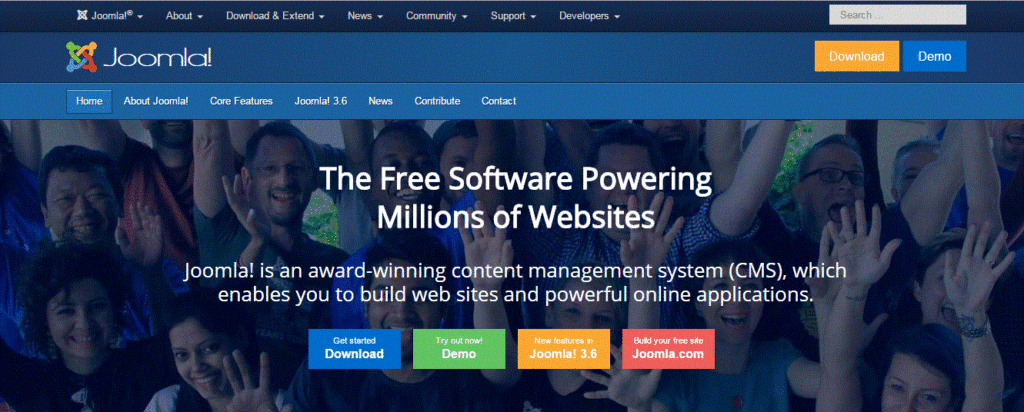 The theme directory, while not as extensive as other CMS, is completely free. Same deal goes for the add-ons as well. The Joomla community is pretty active and you can find solutions to your problems from the various forum and blogs.
Wix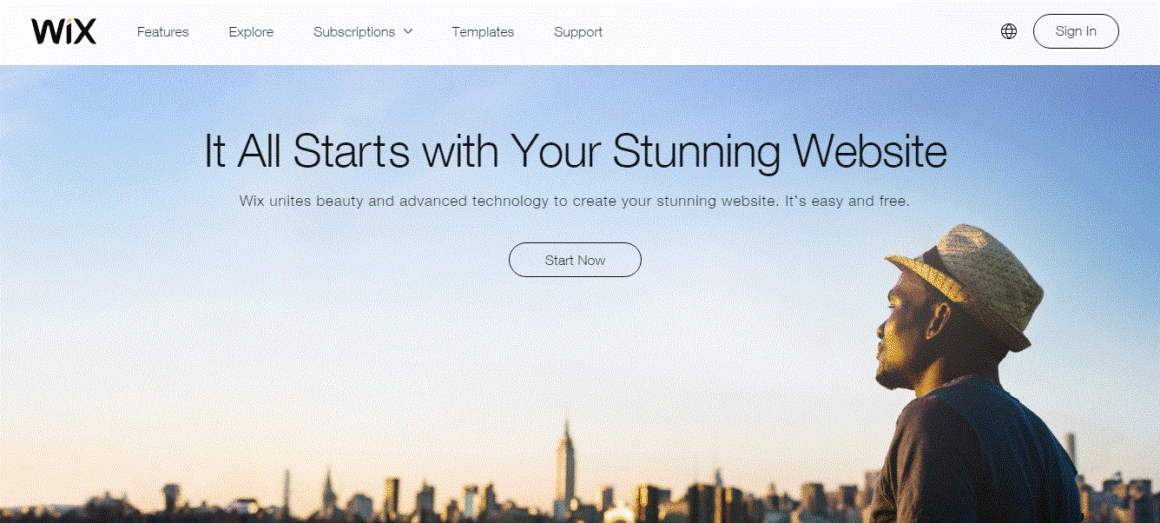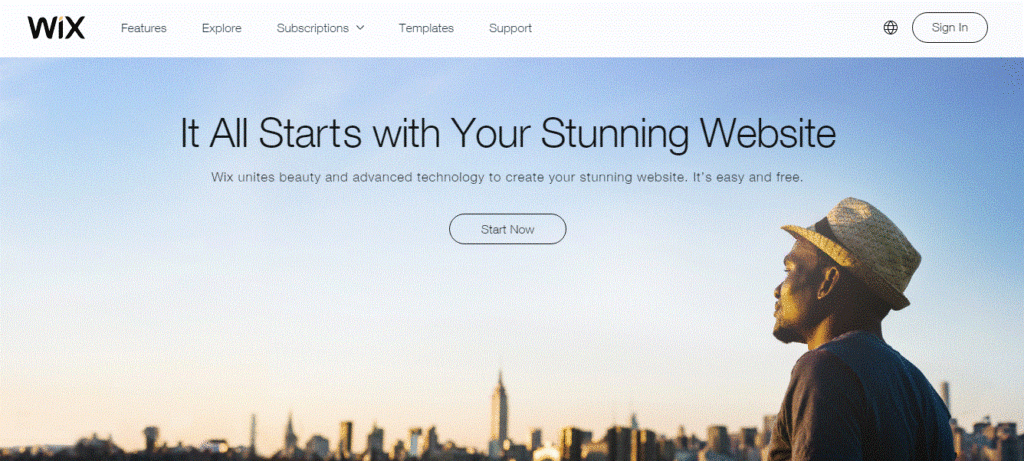 Wix is a strong contender for the WordPress position in the CMS world. Its claim to fame is the easier-than-WordPress interface and strong performance.
The Wix Builder is very user friendly, or to put it more accurately, beginner friendly. It is designed for people with no web development knowledge and has a very gentle learning curve.
You can find Wix Apps on the Wix App market. The App market consist of add-ons that alter the basic website template according to  your needs.  Scheduling Pro, Social Media Stream, Newsletter signup form, Form Builder are some popular add-ons that are very popular among Wix users. Learn more about WordPress vs Wix.
Ghost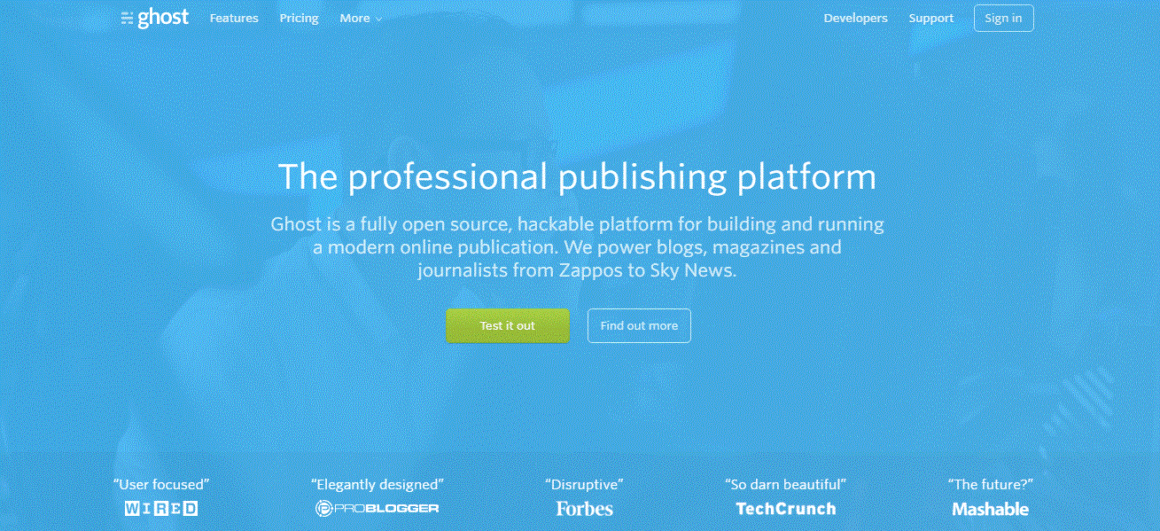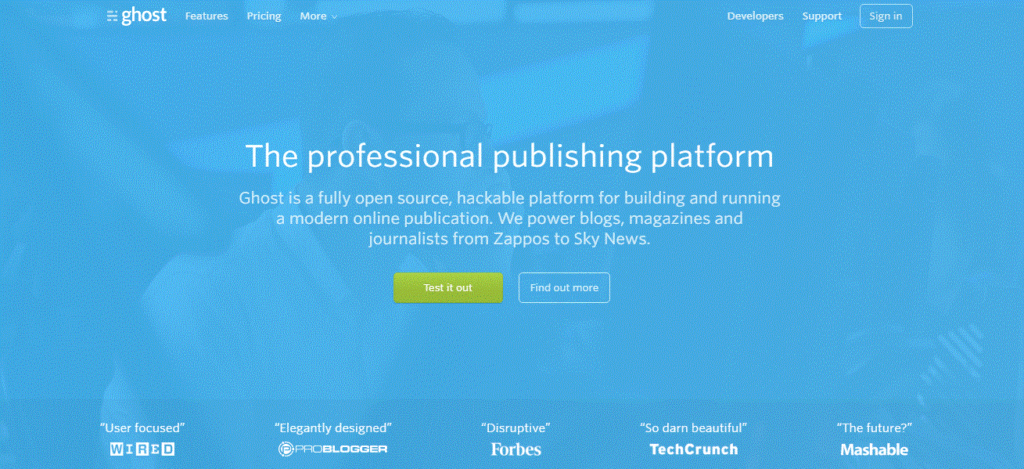 "Just a blogging platform". The tagline clears away any confusion you have about Ghost. This very easy-to-use blogging platform is slowly gaining popularity because of its simple and robust architecture.
The dashboard allows you to see traffic details, top performing content and social media stats. This dashboard could be further customized with drag and drop widgets.
Ghost allows you to create your own themes as well. It uses Handlebars as the templating engine. You can download Ghost themes from the Ghost Marketplace. Further functionality could be integrated with add-ons.
The best feature is the 14-days free trial during which you could test drive the platform to evaluate its various features. The paid plans (unlimited storage and a blog) start from $19.
Drupal

Launched in 2001 by Dries Buytaert, Drupal is third member of Big Three. With over 15 million downloads, it is ready to take over the world. This is the CMS for developers who like to dive into the development process and deal with the code related complexities.
Drupal does not need a boatload of resources so it is ideal for low resource environments where it results in blazing fast websites..
There are more than 45,000 free plugins for Drupal that customize all aspects of the CMS. The plugins could be further modified for customized functionality. This is ideal for developers who could dive deep into the CMS core code to extend the platform for their particular need.
Squarespace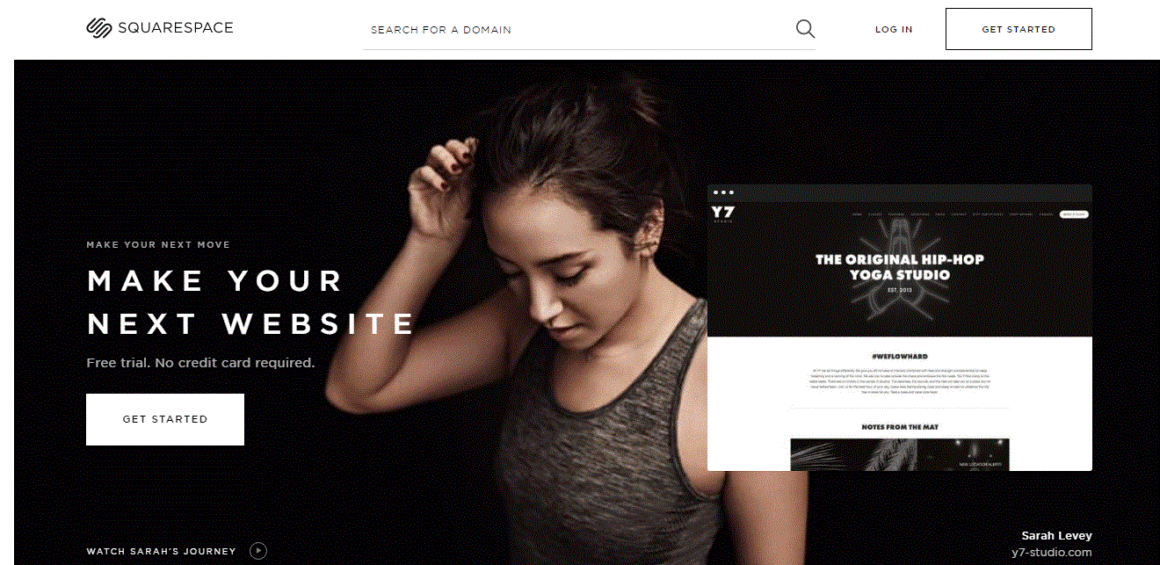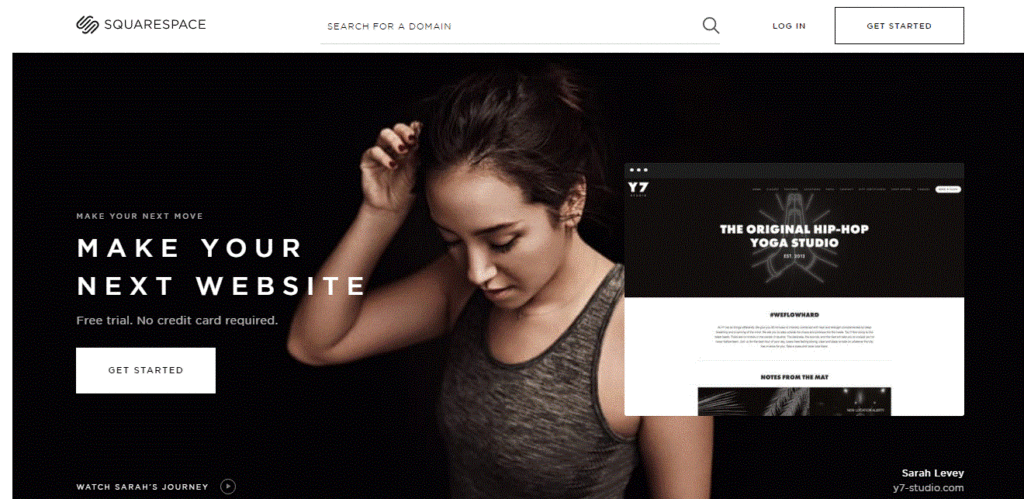 Squarespace is one of the oldest website building platforms around. The code-free builder allows you to create websites easily without much hassle. It is best suited for personal blogs, business websites and portfolio websites. However, several users also use it for their ecommerce projects.
All the 1.8 million Squarespace websites are paid. There are infact two plans, $12/month and $18/month.
When it comes to plugins and apps, Sqaurespace offers a wide range of widgets which adds further functionality to your website. These widgets are oriented toward users that require specialized functionalities in their websites. Several examples include tools for restaurants, form builders and social media tools.
When it comes to customization and adding features, Sqaurespace offers a wide range of widgets which adds further functionality to your website. These widgets are oriented toward users that require specialized functionalities in their websites. Several examples include tools for restaurants, form builders and social media tools.
Conclusion
These alternatives are giving WordPress some tough competition. A significant number of users opt for these platforms instead of WordPress because of the ease of use and simplicity of the platform. There is no denying that WordPress does have weaknesses and Matt Mullenweg & Co. are doing their best to remove these shortcomings.
Despite the competition, WordPress continues to be the best open source content management system out there. WordPress is trusted by more than 90 million people around the world and this number will remain unaffected as long as no other platform offers the unique mix of speed and functionality.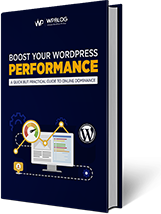 Create Faster WordPress Websites!
Free eBook on WordPress Performance right in your inbox.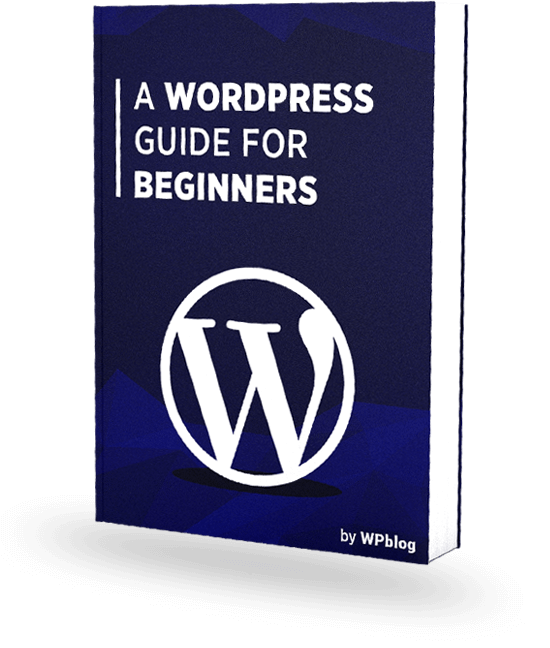 Create Faster WordPress Websites!
Free eBook on WordPress Performance right in your inbox.