ScalaHosting Is Challenging The Global Shared Hosting Industry (Review)
— January 29, 2020
•

7

Minutes Read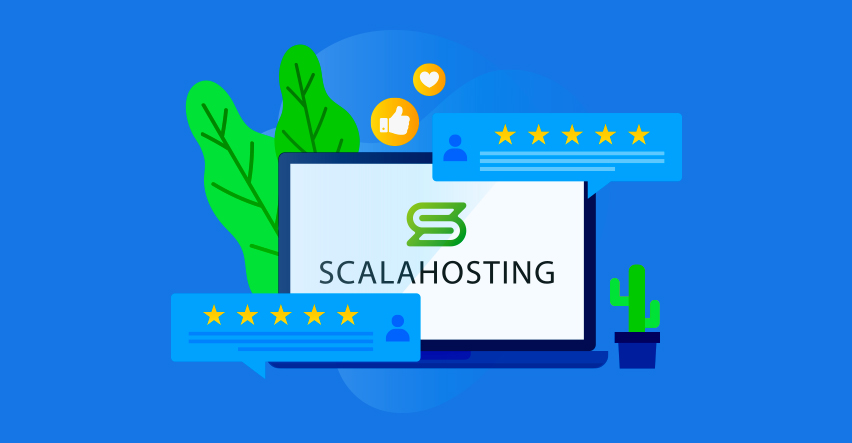 If you're looking for a managed cloud VPS, ScalaHosting should be at the top of your list. In our review of this hosting platform, we found it to offer an extremely good value compared to the competition. [Jump to the comparison section]
Thanks to its unique SPanel management system, low cost, and extremely fast performance, it's one of the best hosting companies out there today.
Want to learn more? Wondering if ScalaHosting is a good alternative to your current cloud VPS provider? Take a look at the rest of our review below to get all the details you need about ScalaHosting managed VPS.
What Is ScalaHosting? An All-In-One Managed Cloud VPS
ScalaHosting is a Virtual Private Server (VPS) provider. In the past, a low-cost web hosting server meant turning to traditional "shared hosting."
While shared hosting has a major benefit of low cost – because you share servers, storage, computing power and other such things with a variety of other "tenants" – it's poor performance and plausible security issues aren't worth the risk. Even high traffic on your websites could degrade your performance – or if any other website on your server is hacked, all of your own websites are at the risk of being compromised.
Until recently, managed cloud VPS has been an expensive option compared to shared hosting owing to several reasons.
But innovation has led ScalaHosting to become technologically independent from other third parties, eliminating the costs and overheads of third-party software and licensing. The result is a managed VPS that is nearly the same price as the cheapest shared hosting providers, with costs starting at just $12 per month.
For that money, you get dedicated access to a single virtual cloud server – meaning you can eliminate security and performance issues associated with a shared hosting service without overpaying.
The Benefits Of Choosing ScalaHosting
Now that you know what ScalaHosting is, let's dive into a few of the benefits of choosing them as your cloud VPS provider. Here are just a few of the reasons you may want to consider this service.
Faster websites for better SEO and Google rankings
Compared to a shared system, a managed cloud VPS delivers significantly faster performance. Your websites load quickly and offer better performance. This has been shown to affect Google results and SEO on search engines like Bing as well, so you're likely to enjoy higher ranking in search results. And that, of course, means more website visits, more conversions, and more online sales for your products or services.
Fair resource usage with no sharing among other websites
With a cloud VPS, you never have to worry about other websites leeching your resources and slowing down your website's performance. All computing resources on your virtual server are yours – and yours alone! Your CPU, RAM, and SSD storage will not be used by any other server, so you'll get reliable and consistent results.
Isolated environment is more reliable and secure
Having an isolated environment means enhanced reliability and security. For example, your emails will always work, and you won't have to worry about potentially being blacklisted if a spammer is using your shared server.
This also dramatically enhances your cybersecurity. You don't have to worry about your website being "backdoored" by viruses or malware when another website on your shared server gets infected. You can lock down your data, and keep your website and information safe from brute force attacks more easily.
Integrated SPanel management software eliminates the need for cPanel
You don't need to worry about paying for a cPanel license or paying for cPanel integrations with ScalaHosting. The company has developed its own management software, known as SPanel, which is free with your cloud VPS subscription & SPanel is basically the best alternative to cPanel.
This software is almost identical to cPanel – and even supports a seamless transition from cPanel to the SPanel system. It's chock-full of great features, and it uses an extremely intuitive GUI which allows you to do things like make backups, update WordPress and more – all without touching a single line of code.
In the next section, we'll take a look at the basics of SPanel and what it does.
What Is SPanel? Understanding The Basics
SPanel is an all-in-one cloud platform that you can use to manage things like your server, emails, WordPress installations, website backups, website security and much more. This proprietary platform was developed by ScalaHosting as an alternative to cPanel – and it's included for free with any managed cloud VPS service.
Looking at the user interface, it's very obvious that SPanel has been designed to function almost identically to cPanel. If you ask us, that's a very good thing. cPanel is definitely the top cloud management platform out there – and it's in use by millions of websites. Its design is easy to understand and it works well, so imitating it means that it's easier to make the switch to SPanel.
That's not all, though. SPanel actually has quite a few unique features that are not included with cPanel – and none of these features and integrations cost a dime. They're all free and come bundled with your cloud VPS subscription. Let's take a look at these below.
The Top SPanel Features – What Comes With The Platform?
Let's take a look at a few of the unique SPanel features that come for free with your VPS subscription form ScalaHosting, and discuss their benefits.
SShield
SShield from ScalaHosting is a free software security suite that is designed to protect your website from attacks from malicious hackers and other bad actors. It has a 99.998% success rate at blocking hacks and malware – ensuring your website is protected.
It works by monitoring all of your websites and your server in real-time. Hacks are detected and blocked automatically – and in the rare case that there is a successful breach, SShield will automatically gather information about the breach, prepare a report and send it to you. This report will include all relevant details about the hack, and details about how to fix the vulnerability on your website and enhance its security.
With SShield, you get a comprehensive website security suite – included in the cost of your cloud VPS subscription from ScalaHosting at no additional cost. If you were using cPanel, you'd have to pay up to $25/month for a comparable service from a company like Imunify.
SWordPress Manager
Nearly 35% of all websites on the internet are powered by WordPress. If you're running one or more WordPress websites, SWordPress Manager from ScalaHosting is a very useful and versatile software suite.
1-click WordPress installation:  You can deploy and install a new WordPress website in just a single click, making it easy to manage any number of websites on your cloud VPS.
Automatic updates: You can set SWordPress Manager to automatically update core WordPress components, which simplifies website management and helps protect your website.
Security LOCK for WordPress: Security LOCK locks down all of your files and directories, ensuring that even if a website vulnerability is found, hackers will not be able to modify your website. But thanks to its advanced design, it allows you to still add new articles, upload webpages, and videos, and create content. While it does automatically unlock to allow the updating of core WordPress updates, it needs to be manually locked/unlocked to update WordPress files manually, or to install new plugins.
Cloning & staging for development sites: Whether you're revamping your current site or cloning a site for re-use, SWordPress Manager makes it easy to clone and stage websites for ay purpose.
Simple admin password reset: If you have trouble remembering your password, this feature makes it easy to reset your password and log back into WordPress with just a couple of clicks.
Thanks to these features, ScalaHosting is a great option for managing your WordPress websites – particularly if you manage multiple websites and often update them with new content. Web developers, for example, will find the features of SWordPress Manager to be extremely useful.
NGINX
Unlike cPanel, SPanel supports NGINX as your Apache reverse proxy. This high-performance HTTP server and reverse proxy uses scalable architecture to provide you with the best speed and performance for your websites.
Automated daily backups
Daily backups are absolutely essential if your website suffers a major malfunction, is hacked or loses data due to a glitch or bug. With SPanel from ScalaHosting, you can automatically back up your website to the server of your choice every day – ensuring you're protected from data loss.
LiteSpeed/OpenLiteSpeed support
SPanel also has full support for LiteSpeed as well as OpenLiteSpeed, which is a powerful web server architecture often used for WordPress websites. It offers speeds that are often even faster than NGINX – allowing you to turbocharge your website's performance.
Let's Encrypt
Looking to protect you and your customers and client's data? Let's Encrypt is supported by SPanel, allowing you to easily set up HTTPS support and browser-trusted certificates.
How Much Does SPanel Cost?
While cPanel costs a monthly fee – and is limited to only 5 websites and does not include hosting management – SPanel is totally free and you can host an unlimited number of accounts/websites. As long as you purchase a ScalaHosting managed VPS plan – which starts at $12/month – you get access to all SPanel features and functions for free.
Not only that, but you do not have to pay any fees or costs for third-party software and plugins, unlike with cPanel. Depending on the licensing fees you pay for server architecture, cybersecurity, WordPress website management, and other such things, this could represent a considerable cost saving.
But with SPanel, you get free access to the WHM (Web Host Management) software for a flat monthly rate – and you can host unlimited websites, limited only by the server capacity that you've chosen to purchase.
Comparing SPanel Vs. cPanel – What's A Better Option For Me?
Currently, only ScalaHosting and VIVACOM offer SPanel – which makes sense, since this is a proprietary developed by ScalaHosting for its own use.
Overall, though, we have to say that SPanel is a better option if you are interested in migrating to a cloud VPS. While it is proprietary and only available through these two cloud VPS companies, it's totally free – and has a number of very important features that cPanel lacks. But let's compare: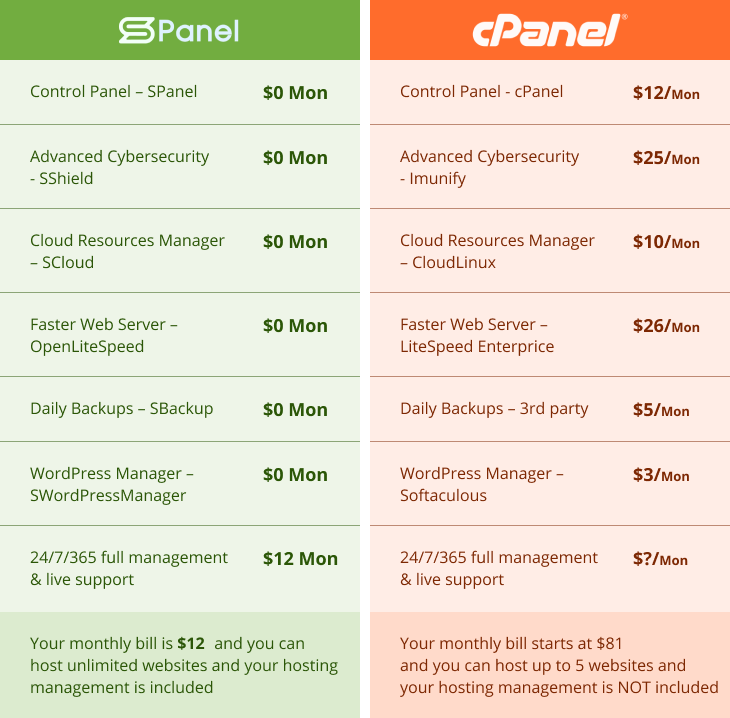 We're really impressed with the functionality and features of SPanel. You'll have all of the same features that cPanel has – along with some it doesn't – and its cost is included with your monthly cloud VPS subscription. We couldn't find any other provider who can beat that deal.
Is It Easy To Migrate From cPanel To SPanel?
Yes. Our test migration went off without a hitch. SPanel is fully compatible with cPanel and allows you to transfer an unlimited number of websites for free. You will be able to migrate your website quickly – and take advantage of the speed, intuitive design, and low cost of the SPanel WHM platform.
ScalaHosting & SPanel Make Site Management Fast, Easy & Affordable
Overall, we were very impressed with the performance, power and low cost of ScalaHosting. Thanks to their unique approach that eliminates the cost of third-party licensing, you can get the performance of cloud VPS hosting at a price that approaches even the cheapest shared hosting providers.
Not only that, but the integrated SPanel WHM makes it easy to manage your websites – and unlike cPanel, you won't have to pay for an extra license, or for plugins to expand its functionality. SPanel is included with your subscription at no extra cost.
If you are currently hosting your website on a shared server, ScalaHosting is definitely a great option if you want enhanced performance. And even if you're already using another cloud VPS provider, you may be able to save a lot of money by switching – so we highly recommend checking out ScalaHosting. Visit their website now to view plans and pricing, and see if this cloud VPS provider is right for your needs.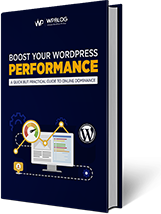 Create Faster WordPress Websites!
Free eBook on WordPress Performance right in your inbox.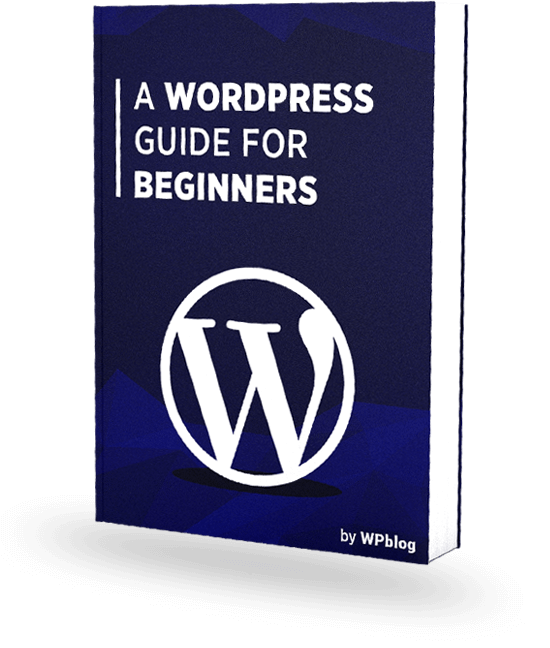 Create Faster WordPress Websites!
Free eBook on WordPress Performance right in your inbox.