WordPress Vs Medium – What Should Be Your Go-To Blogging Platform in 2019?
— December 28, 2018
•

7

Minutes Read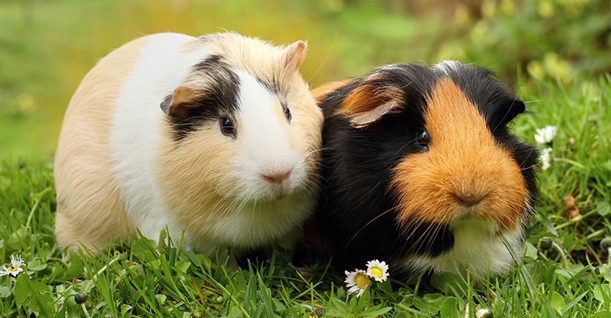 Not too long ago, blogging was not more than just a hobby. Seasonal writers used to write their hearts out on topics surrounding sports, politics and almost anything you can think of. Over the years, blogging dimensions have changed dramatically and now it's a fundamental part of online B2B and B2C marketing. Around 88% of digital marketers use blogging in their marketing strategies.
WordPress used to be the only choice bloggers had if they wished to start a personal blog. It's not just because WordPress was the only platform that gave users the control they wanted over their content, it was also because it was best at doing what it does. Even today, when we have a number of alternatives to WordPress, people blindly choose WordPress for what it does and what it is.
Speaking of alternatives, Medium is one of the platforms that has given WordPress a run for its money when it comes to blogging. Medium's clean interface and easy editing has lead people to think twice before choosing WordPress as their go-to blogging platform.
Previously, I compared WordPress and Wix to figure out which is the better CMS. In this article, I will compare WordPress and Medium to identify which platform is more suitable for bloggers. Let's start with getting a bit familiar with what Medium is.
What is Medium?
Medium is not a CMS. It's a platform which allows users to write and share their content with other Medium users. Some users might define Medium as a social networking site while also maintaining the status of a publishing website.
The About page defined Medium as "a place where everyone has a story to share and the best ones are delivered right to you." It's like writing in a magazine and all the subscribers to that magazine gets to read your story on the go.
To sum it up, Medium is a community of like-minded people where you are allowed to write, share and publish your content.
WordPress Vs. Medium: Blogging
WordPress
WordPress was designed for blogging. Gradually it became this huge content management machine that we see today. WordPress provides the blogging experience to its tiniest detail. The editor allows more advanced users to make HTML changes to their content.
However, WordPress doesn't have the prettiest editor. Beginners still find it difficult to get their heads around the WordPress editor. Tons of features make it too complex for bloggers who are there to do nothing more than just write.
The interface is also not very writer-friendly. With all the options and functionalities on the sidebars and the SEO options below, the editor seems a bit cluttered. Adding images and links also involves unnecessary steps which somewhat drifts the writer's focus away from writing.
It's no surprise that WordPress has been focusing its energy towards launching the new editor, Gutenberg. The new editor will reportedly be more writer-friendly and make it easier for bloggers to use it.
Medium
Medium has a "blogger ideal" interface. The editor makes it easier for writers to focus on just writing and nothing else. The white space also makes it clutter-free. This is one of the main reasons why bloggers sometimes turn their heads towards Medium.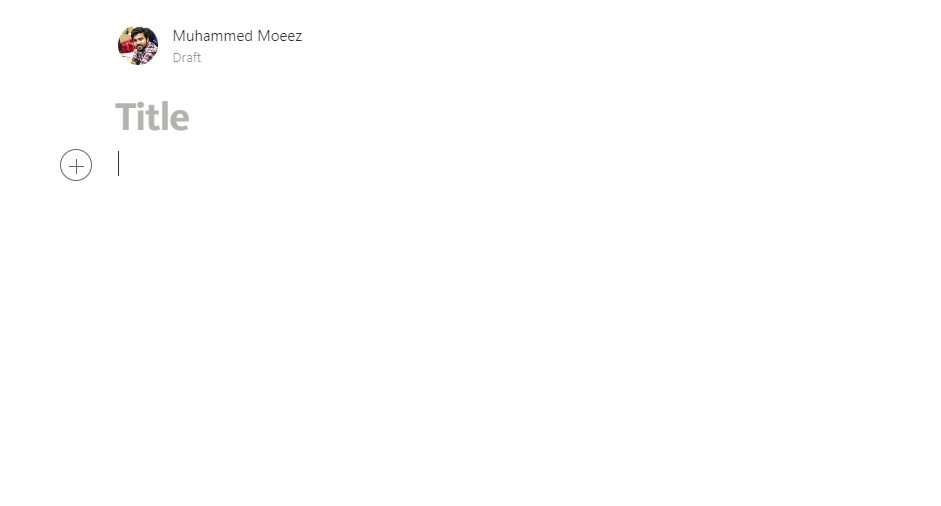 You can see how clear the editor is when compared to that of WordPress. Adding images is also easier than WordPress. Just click on the plus sign and you will be given options to insert images, videos or embed them into your blog.
WordPress Vs. Medium: Design
WordPress
WordPress allows you to design your blog the way you want it with all the WordPress themes that you have at your disposal. You also have the option to optimize your blog through thousands of plugins available at the WordPress repository. Your WordPress blog will also be SEO optimized without any SEO plugins.
With WordPress.com you get fewer options with plugins and themes but that doesn't mean it is any less of a blogging platform. You still get more choices to modify your blog than any other CMS around.
Medium
With Medium, your options for customizing your blog are close to zero. Since you are publishing your content on a Medium website, you don't have much of a choice when it comes to making it look the way you want.
The most you can do is change font colors and add images. Apart from that, every story on Medium will look the same.
WordPress Vs. Medium: Ownership of Content
WordPress
The extent of ownership of content differs on whether you are using the self-hosted WordPress or WordPress.com. With self-hosted WordPress, you have complete control over your content. WordPress has no right over your content and cannot change or remove it in any way possible.
However, with WordPress.com, you are giving them a fair amount of control and right over your content.
"By submitting content to Automattic for inclusion on your website, you grant Automattic a world-wide, royalty-free and non-exclusive license to reproduce, modify, adapt and publish the content solely for the purpose of displaying, distributing and promoting your blog. This license allows Automattic to make publicly-posted content available to third parties selected by Automattic."
Medium
Medium is quite similar to WordPress.com when it comes to ownership of content. Since you are actually submitting your content to the Medium community, they have a huge influence on how it should be published. They also reserve the right to remove your content for any reason.
Medium's terms of services explain clearly that even though you have the right to your content, they will have the final say.
"You own the rights to the content you create and post on Medium."
"By posting content to Medium, you give us a non-exclusive license to publish it on Medium Services, including anything reasonably related to publishing it (like storing, displaying, formatting, and distributing it)"
WordPress Vs. Medium: Content Sharing
WordPress
If you're using self-hosted WordPress, your content will sit idle after it is published. You won't be able to automate your social sharing unless you install Jetpack or a similar sort of a plugin. This means that you will have to share your content on different social media channels yourself or risk getting zero traffic and views on your blog.
WordPress.com, however, allows you to automatically push your content on different social media channels. You can also install social sharing buttons on your blog pretty easily.
Medium
As mentioned above, Medium is more like a social community. Once you are done writing your story, your content is automatically floated within the Medium community. The social sharing buttons are embedded in your content so you don't need to go through the hassle of installing any plugins or addons.
Apart from sharing the content, Medium users can find your content by searching for specific keywords that you have used. Users can also share, comment and bookmark your story. Above all, users can follow you and keep track of your content through their timeline.
WordPress Vs. Medium: Monetization
WordPress
Blogging is not just a hobby now, people are making millions out of it. If you don't want to miss out on the bucks, you should start your blog on the self-hosted WordPress. Since you have complete control over your content, you can start placing ads on your blogs, create affiliate links and even start an e-commerce store.
WordPress.com also allows you to place ads and make money out of your blog but it comes at a cost. The free plan doesn't involve monetizing your activities. Since WordPress.com has control over your content, it will enforce its own ads and branding on your blog which might not even be related to your niche. If you do want to freely advertise on your blog, you must upgrade to a paid plan. The paid plans gives you the freedom to work with WordAds only, which is an Automattic-powered advertising platform.
Medium
Medium doesn't give much room when it comes to monetizing your blog. There is no option of placing an ad or a banner through which you can earn money. You can embed a subscription form on your Medium blog to increase the number of subscribers and increase brand awareness, but that is more or less all you can do in terms of monetization.
WordPress Vs. Medium: Cost
WordPress
The self-hosted WordPress is free to download but you will need to spend some money on web hosting. There are many WordPress hosting providers that provide hosting based on users' needs. If you want to own a small blogging website, the cost for hosting it can get as low as $5/month. You can get thousands of free themes and plugins on the WordPress repository, but if you want to further improve your UI and UX, you might want to spend some bucks on premium themes and plugins.
Even though WordPress.com has a free plan, it is loaded with restrictions and forced ads that will prevent you from establishing a brand. The premium plans do give some freedom but it will cost you as much as a self-hosted blog. Also, you cannot install third-party themes and plugins in any of the plans except for the most expensive one.

Medium
Medium is completely free. All you have to do is sign up on their website and start writing. There are no pricing plans because there is nothing more you can do on Medium than just write, publish and share content.
WordPress Vs. Medium: Community
WordPress
WordPress has a huge community. Every year, hundreds of events, ranging from WordCamps and WordPress meetups, takes place around the world. You can find numerous social groups and forums that are dedicated towards WordPress. Members talk about problems they face while using WordPress and provide solutions for them as well.
However, WordPress doesn't have a dedicated community for writers only. This is mostly because WordPress is far more than just a blogging platform now. You can still find tons of content on blogging within the WordPress community. Blogs like WPblog, CodeinWP & WPlift strive to provide authentic WordPress content to WordPress users.
Medium
Medium is itself a community of some very good writers. It's a social media where talented writers follow each other and share their content with the Medium community. The Twitter-esque format of Medium allows writers to follow and interact with each other through their content.
So Who's The Winner?
WordPress and Medium are two blogging platforms but they cater to a very different set of people. If you are looking to establish a brand and monetize your blog at a minimal cost, then you should go for the self-hosted WordPress.
If you are looking to start a blog and are willing to compromise some control over your content, then Medium and WordPress.com are for you. However, the paid plans of WordPress.com makes less sense when you think it would cost the same as the self-hosted WordPress.
Medium is a fantastic tool for writers to express themselves within a community of like-minded people. The blogger friendly interface makes it more attractive for writers who are just willing to write. However, it is not a platform where you can establish a brand through blogging like WordPress.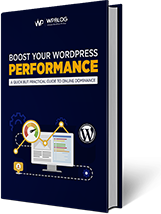 Create Faster WordPress Websites!
Free eBook on WordPress Performance right in your inbox.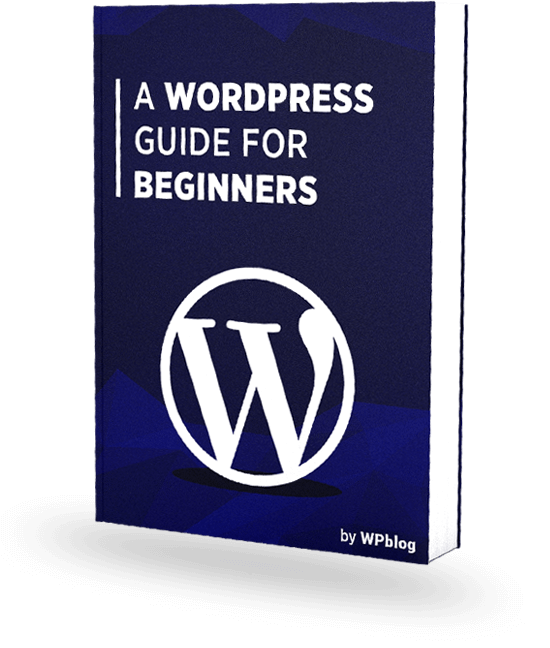 Create Faster WordPress Websites!
Free eBook on WordPress Performance right in your inbox.