8 Best Free and Paid FTP Clients for WordPress Users (2020)
— February 16, 2020
•

6

Minutes Read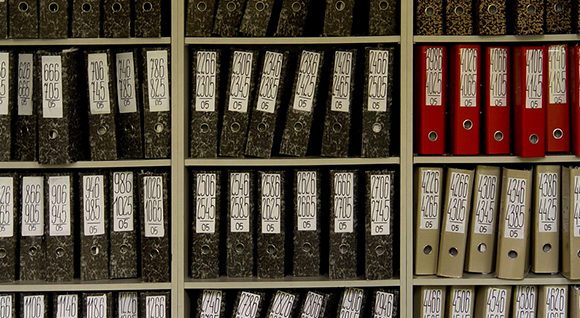 Some 13 years ago, WordPress came into existence. To this day, we have seen the open-source platform reach a number of milestones and become the most widely used CMS in the world. The team behind WordPress have rolled out a number of updates over the years to improve user experience and enhance security.
But despite the efforts, WordPress still has a long way to go to make it a perfect platform for its users. Users still find it difficult to carry out some functions from within the platform, like file management.
WordPress doesn't let you access your files directly from your server. This requires an FTP connection.
What is FTP?
FTP – File Transfer Protocol, acts as a bridge between your computer and your web server, allowing you to upload and download files.
These FTPs are software that establishes a connection between your server and PC to facilitate the file transfer. You can easily copy, upload, delete, rename, and edit files/folders on your WordPress site.
But it's not as simple as it sounds. The interface is not very beginner-friendly and non-technical users often find it difficult to wrap their heads around an FTP. As a result, many casual WordPress users don't use FTP at all. These users use FTP for troubleshooting rather than file management.
FTP also acts as a fix for many common WordPress errors, one of which is the white screen of death. This is caused by plugin incompatibility and you will need an FTP to delete plugins because you are not able to access the WordPress admin area.
In this article, I will be covering some of the best free FTP clients that fit your file management needs.
1. Cyberduck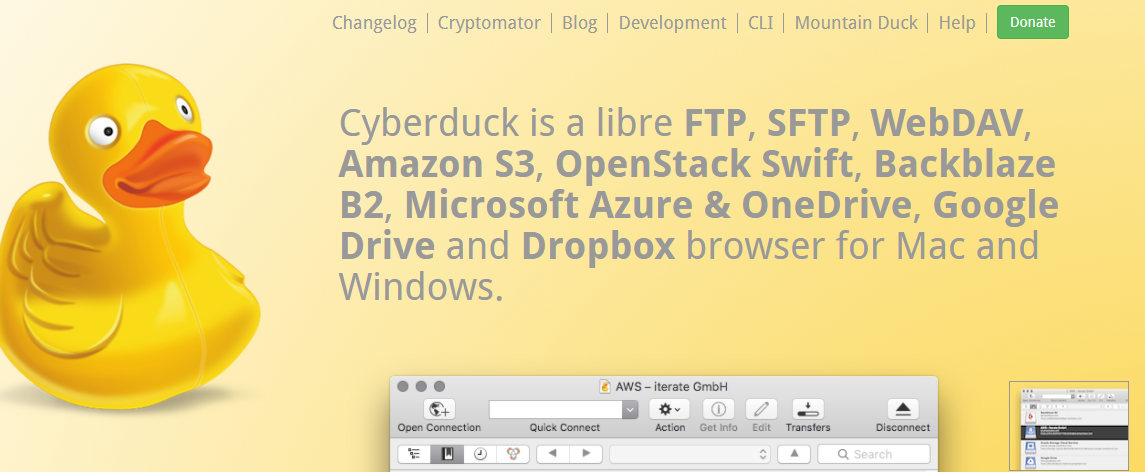 Cyberduck is an open-source, cross-platform FTP client that is compatible with both, Windows and Mac. It has an extremely easy user-interface which makes managing files super easy. It is also free to download.
Most cross-platform FTPs are not very Mac-friendly but that is not the case with Cyberduck. It not only integrates with the Mac environment but also supports exclusive Mac features which include saving credentials in the keychain and discovering files in finder.
Cyberduck also smoothly integrates with some of the biggest cloud storages including Amazon S3, Microsoft Azure, and OpenStack Swift. For these reasons and more, Cyberduck goes in my list of best free FTP clients.
Also Read: Simple Steps To Remove Proudly Powered By WordPress
2. FileZilla

FileZilla is probably the most popular best free FTP client there is. It's open-source and compatible with major platforms including Windows, Mac, and Linux. The FTP is completely free and it has been around since 2001 making it one of the oldest FTP around.
FileZilla is as easy as an FTP can get. However, some Windows users have experienced adware and spyware included in the FileZilla downloads. You can uncheck the box for adware during installation but many users usually don't pay much attention to these checkboxes. Make sure you are not one of them!
3. FreeFTP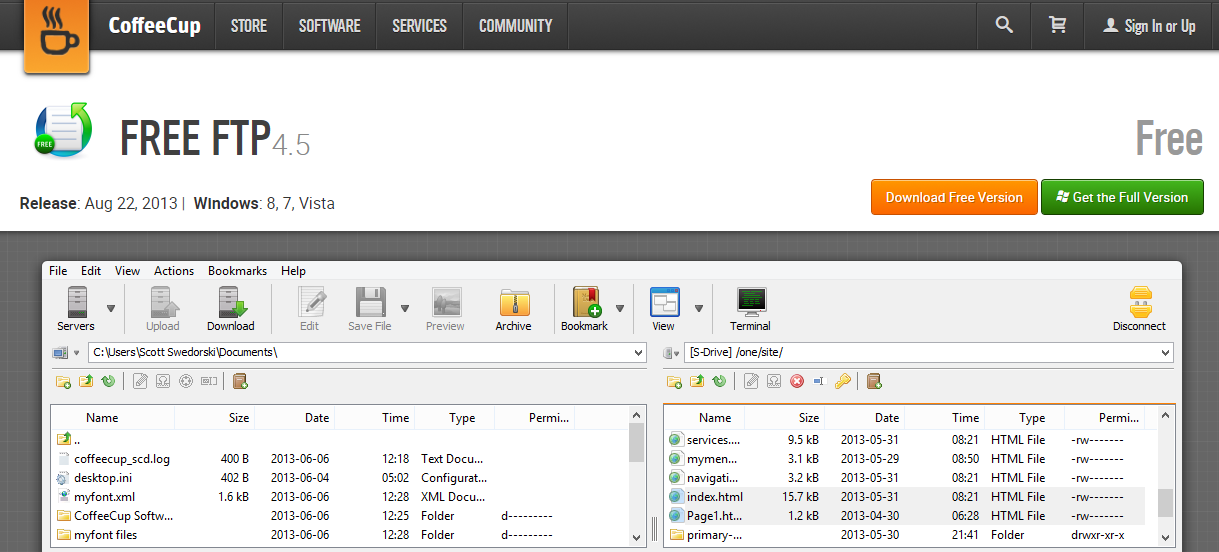 FreeFTP does exactly what it says on the package, It is an FTP client and it is absolutely free. Developed by Coffee House, FreeFTP is one of the most popular WordPress FTPs. With a beginner-friendly interface, FreeFTP is quite easy to use.
It includes support for FTP, SFTP, FTPS, and HTTP and also has bookmarking functionality including combo bookmarks. The history feature means that you will never forget where you have stored a file.
4. FireFTP
FireFTP is an extension of the famous internet browser Mozilla Firefox. The open-source WordPress FTP client is free to download and it comes with FTP, SSL, TLS, and SFTP support. The plugin runs smoothly with your Firefox browser and has a seamless drag and drop feature as well.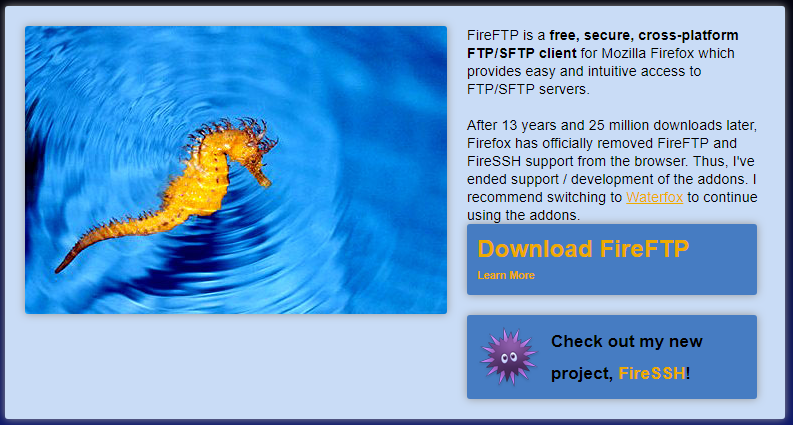 With FireFTP, file transfers automatically resume if it is disconnected at any point. It also comes with Directory synchronization and comparison. It is one of the best free FTP clients around.
5. CuteFTP (Paid)
The paid WordPress FTP client has the best name among all FTP clients. CuteFTP is compatible with both Windows and Mac but has different pricing for both. The Mac version would cost you $39.99 and the Windows version would cost you around $59.99 with 1-year maintenance. The price difference for Windows-version means that there are additional features for Windows users.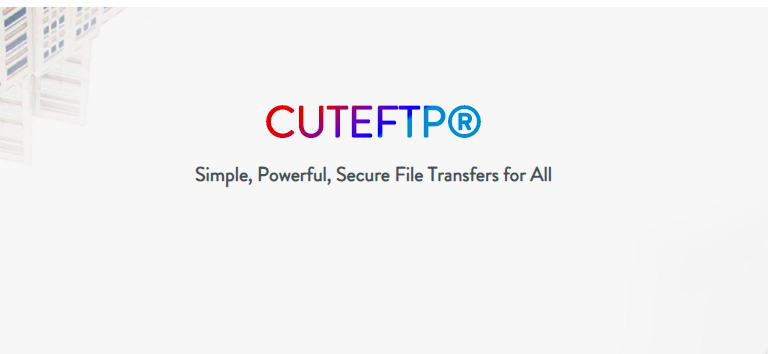 CuteFTP comes with support for a variety of protocols, including FTP/S, HTTP/S, and SFTP. One of the features for Windows users is the TappIn. It allows you to share files between computers and mobile/tablet devices. The built-in text editor lets you edit your content smoothly and quickly.
6. Direct FTP (Paid)
Direct FTP is actually the paid version of Free FTP. The software is Windows-exclusive and has a price tag of $39 attached to it. The preview function lets you see the changes you have made before finalizing and saving them.

The snippet library lets you store your favorite code snippets. With image-editing functionality and built-in text editor makes Direct FTP one of the best free FTP around.
7. Transmit (Paid)
Transmit is a Mac-only WordPress FTP client that comes with a nominal price of $34. Transmit is the best free FTP client for Mac users. Why? Speed! The latest version, Transmit 4, is so fast, it will make your eyes water. Transmit 4 is 25 times faster than Transmit 3 and Transmit 3 was pretty fast as well. It is, not only the best but the fastest WordPress FTP client for Mac.
Along with speed, Transmit has other features as well that make it stand out from the rest. It supports FTP, SFTP, and Amazon S3 Cloud transfers. A stylish UI and advanced server preferences are enough to justify the $34 price tag.
Also Read: 17 Best WordPress Security & Malware Protection Plugins in 2020
8. WinSCP
WinSCP is the most straightforward WordPress FTP client available right now. It's simple but very effective. It has all the things that you could want in an FTP client. WinSCP is lightweight, reliable and easy to use.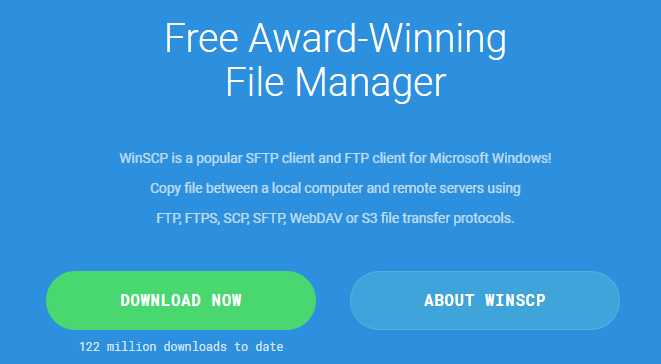 It supports FTP, SFTP, SCP, and WebDAV protocols. With a clean user interface and a built-in text editor, WinSCP is one of the best free FTP clients.
That's a wrap!
WordPress, even with all its perfections, still lacks some functionalities. Thankfully the most popular CMS in the world is open-source which results in various solutions provided by developers and designers. Your choice of FTP client depends on your requirements and usage. You might be able to fulfill your requirement with a Free FTP client but do not underestimate the effectiveness of a paid one.
I hope my list of best free FTP clients will help you in deciding which FTP to go for and if I have missed an FTP client that is on your list, do mention it in the comment section below.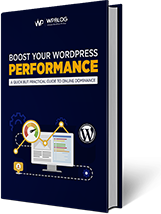 Create Faster WordPress Websites!
Free eBook on WordPress Performance right in your inbox.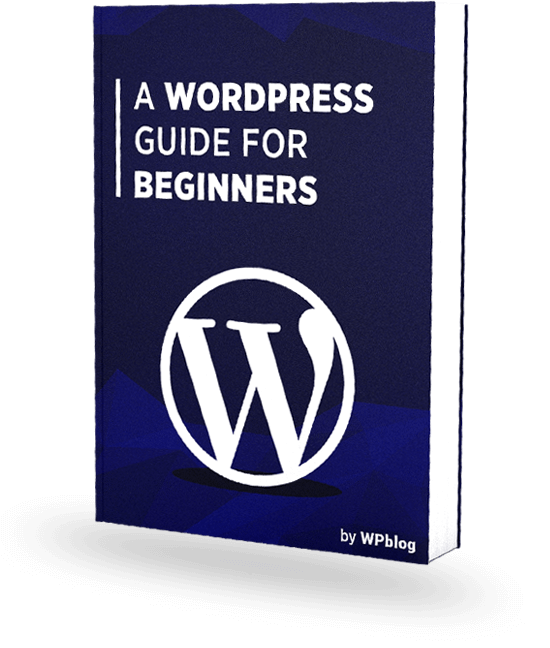 Create Faster WordPress Websites!
Free eBook on WordPress Performance right in your inbox.