Top 3 CMS Comparison : WordPress vs Joomla vs Drupal : Which is Better CMS?
— February 6, 2020
•

7

Minutes Read
There is no denying the fact that WordPress stands atop of every other content management service since it powers over 28% of all the websites in the world. However, it would be wrong to say that it is the only CMS that users can get their hands on.
Joomla and Drupal are by no means slouches when it comes to managing quality content. The epic battle between the big 3 dates as far back as 14 years from now.
From afar, these three appear to be at a stalemate as they all have desirable features that bloggers and web developers are looking for. But, there are considerable differences of which we will delve deeper over here.
Now let's take a closer look at what each one's highs and lows really are.
WordPress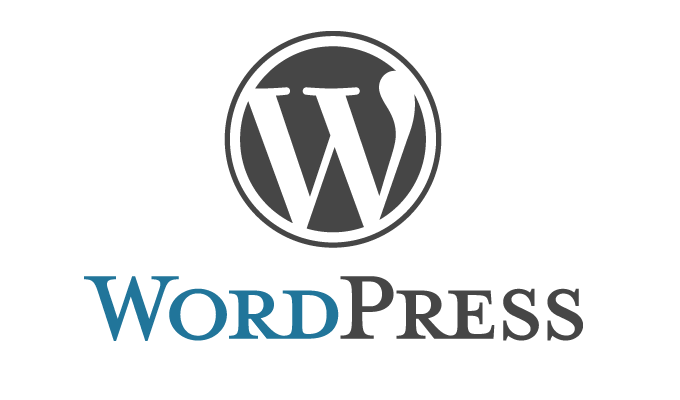 Pros:
Most, if not all of WordPress' themes are optimized to load the main site effectively on mobile screens like their desktop counterparts. Ensuring that your site can open on any device is a way of confirming how flexible it really is.
You don't have to be a master coder to learn how to use WordPress. In fact, it's so simple that even beginners can use it without a hassle. Creating new posts and pages on WordPress is a breeze unlike on Drupal and Joomla.
WordPress has you covered in the SEO department with plugins that are built for just that purpose. There are a bunch of third-party SEO plugins for WordPress that optimize your content and also analyze pages for keywords. WordPress SEO by Yoast and All-in-SEO are the best plugins.
With the support of hundreds of millions of users online, you are more than likely to find the solution to any problem you encounter with WordPress. Whether it is on official support forums, codex, handbooks, blogs, or Slack channels, there is really no shortage of a helping hand.
WordPress is literally stacked with an arsenal of themes and plugins in which you will surely find one that befits the needs of your site. You get just about any theme from free to paid over here.
Even when running a self-hosted WordPress website, you will find that it is relatively cheaper to run it than the likes of Joomla and Drupal.
Cons:
Being the most popular CMS in the world easily makes WordPress a primary target for hackers, spammers, cyber-criminals, terrorists and so much more. In spite of buffing up its security protocols, WordPress is still highly vulnerable to these attacks, especially with third-party plugins and themes.
There are plenty of unnecessary codes that are generic and take up a lot of online resources, which then greatly reduces a web page's loading speed. And as we all know, a slow-loading site will deflect users in the long-run.
As we have seen with speed, WordPress is not good at handling large quantities of data like its rivals, Drupal and Joomla.
Time and again users will receive updates that do not align with their specific needs. It may be good for WordPress, but not necessarily for the users. Some of these updates may even end up harming our site as well.
Drupal

Pros:
If you have the right approach, you can do just about anything with Drupal. The platform is extremely extendable and there are modules that allow you to adjust your site however you want.
Basic-level developers will be able to get around Drupal as it has a specific learning curve that appeals mostly to hardcore developers, which allows them to customize it without any real struggle.
Users will be happy to know that the pages at Drupal will not only load faster, but also have quicker response times that the ones made by Joomla and WordPress.
Drupal is loaded with various plugins, themes and options that will more than likely give your website the original flavor it requires to stand out from the rest of the crop. You can also edit the root files if you wish to make more desirable changes.
Helpful Community & Forums:
If you can't seem solution to your problems then asking them on Drupal forums will definitely get you an answer.
Every version of Drupal is very stable and scales well to handle large websites.
Most official websites of Governments and Institutions are created using Drupal because it is most secure CMS available as open source.
Cons:
Drupal is the most technically advanced of the big three and as such, beginners will be wrecked if and when they come in contact with it. You have to be truly dedicated when learning how to build sites. At best, you must have basic knowledge of HTML/PHP or else you must keep your distance from this.
If your Drupal site is giving your problems are looking for a developer to help you out, then you're in for the trip of your life. Put simply, it is very hard to get help.
Drupal themes are less beautiful when compared with what you get on WordPress and Joomla.
Joomla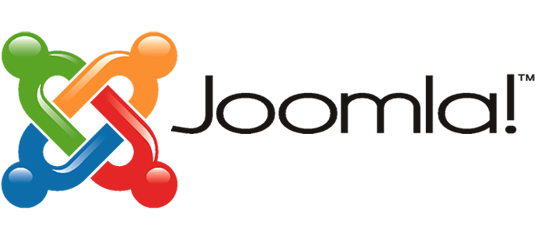 Pros:
Joomla's admin interface isn't only sleek and strong, but it is also very user-friendly as well. If I were to be honest, Joomla has the best interface out of the three. This is because building and editing a Joomla site is simple and intuitive.
Strong Developer Community:
Joomla's developer community is among the strongest you'll ever find among the three top CMSs. One of the main reasons for this is because free open-source plugins and extensions.
One of Joomla's winning aspects is the fact that it lets users work with their content in a number of ways than that of WordPress itself.
Cons:
Tough to Learn:
While admittedly not as hard as Drupal, Joomla does have a rather wide learning curve that will take users more time to get used to than WordPress.
Limited Marketplace:
If you're on the hunt for additional addons and modules to help you customize your site, it won't be easy on Joomla.
Plugin Compatibility Issues:
You will at times encounter some problems with some of Joomla's plugins. Truth be told, it may even be somewhat impossible to obtain the desired functionalities without a dedicated background in PHP coding.
Slow Performance:
Joomla isn't known to perform well on low end servers and will require more budget expenditure when it comes to hosting your Joomla site with good loading times.
Which CMS Should You Select:
It is almost a no-contest to know that WordPress is the one that had the edge in this race from the start. Don't get me wrong; Drupal and Joomla are amazing in their own right, but when it comes to making a big and quick break in web development, then WordPress takes the lead.
With a user-friendly and flexible interface, tons of themes and plugins available to work with and a strong support system, WordPress towers over Joomla and Drupal like they were children.
Still, if you are a highly advanced user, you can try your hand at the other two. When used right, the Drupal and Joomla can deliver.
If you wish to throw in some insightful feedback or suggestions, feel free to comment down below or get in touch with us by email.
Frequently Asked Questions
Is WordPress The most popular CMS?
Yes, WordPress is the most popular CMS which powers 30% of the websites around the world. It's user friendly interface, free themes and plugins are some of the reason why WordPress rules the world of CMS.
What is the use of WordPress?
WordPress is a CMS, content management system, that is used to create websites for bloggers and businesses. It is an open source platform written on PHP and is the easiest CMS that exists today.
How do I start blogging on WordPress?
Starting a blog on WordPress is as easy as it gets. Just follow these steps and you will have your own WordPress blog:
Setup Blogging Platform
Choose a Domain Name
Choose a Web-Hosting Provider
Install WordPress
Select a WordPress Theme
Add Plugins and Customizations
Security
Start Writing Your Blog Post
Check out this article for a detailed guide on how to start a blog on WordPress.
Is Joomla good for websites?
Joomla is good choice for government websites because of its rock solid security. It's not exactly ideal for blogs or businesses because of its steep learning curve.
Is Drupal for free?
Yes, Drupal is free and open source. It is an open source content management platform that is used to create complex and data heavy websites.
What language is used in Drupal?
Drupal is written in PHP using Symphony.
What can Drupal be used for?
Drupal is an open source content management system that is used to make a range of websites. From small blogs to complex business websites, Drupal is suitable for all.
WordPress vs Drupal which is the right cms for you (best answer)?
Both are totally different platforms with different strengths and weaknesses. WordPress is easier to work with and is cheaper when it comes to maintenance which is why it is more popular among new entrants as compared with Drupal.
Drupal on the other hand is more suitable with people and businesses with technical knowledge. It is used to create more powerful websites with more data and security.
What is the difference between Joomla vs WordPress security?
Joomla has exceptional security. This is one of the main reasons why it is mainly used by Government agencies for their websites.
WordPress has good security as well but you can't run your WordPress website without installing a security plugin. Since it is the most popular CMS, it is often a target of hackers and other spam attacks.
Check out WordPress security plugins and Anti Spam Plugins.
Why use Drupal instead of WordPress?
If you are building a bigger website with complex data that requires more security. Also if you have deeper pockets to afford a developer, you can opt for Drupal.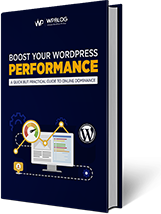 Create Faster WordPress Websites!
Free eBook on WordPress Performance right in your inbox.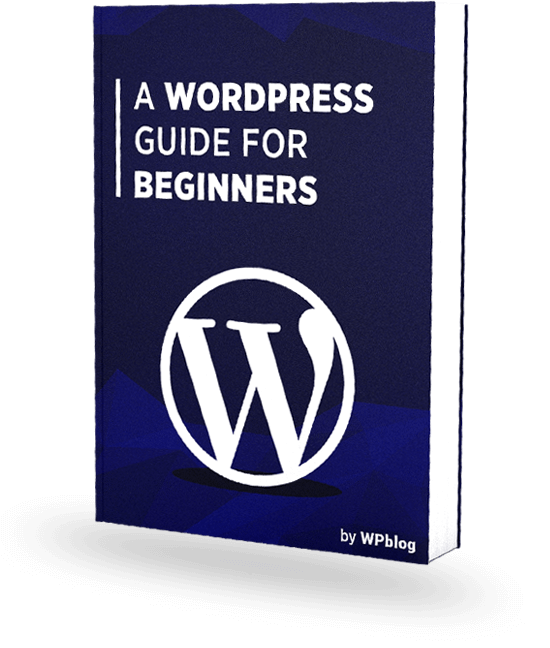 Create Faster WordPress Websites!
Free eBook on WordPress Performance right in your inbox.