Will WordPress Be Relevant In 2018?
— December 4, 2017
•

6

Minutes Read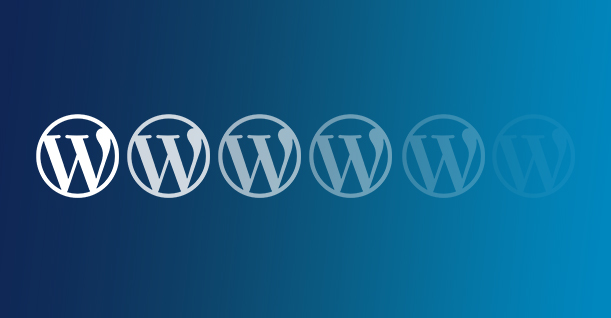 WordPress has seen incredible growth over the years. It started out as a CMS for bloggers, and it is now the backbone of large websites like TechCrunch, BBC, The New Yorker, and Bloomberg Professional.
Also read: Popular 50+ Brands Using WordPress In 2018
Launched in 2003, Matt Mullenweg forked b2/cafelog and released a blog post with a download link. Mike Little read the blog post and offered his collaboration to the project, and thus the story began. It has now become a CMS that any individual user or a company can depend on.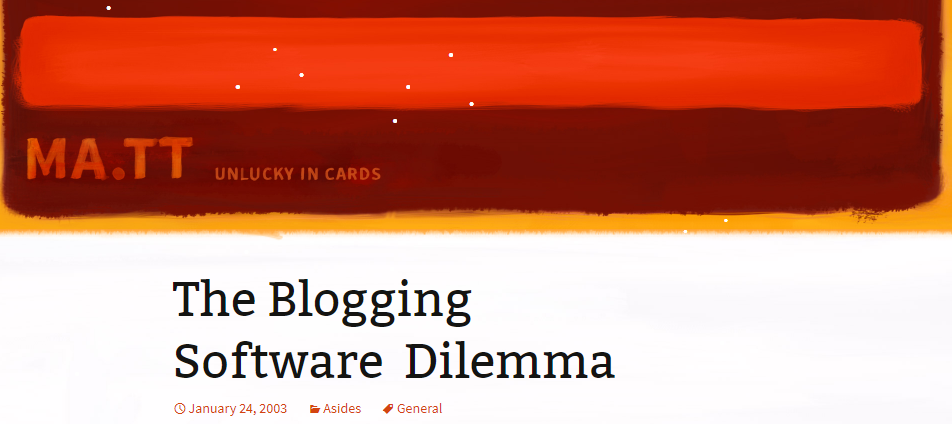 History Of WordPress
2004 was one of the biggest years for WordPress after it was unveiled to the world in 2003. The distinction between WordPress and all other CMSs is the thousands of free and premium plugins that add to the functionalities of WordPress.
In 2004, Ryan Boren invented the plugins system, which contributed to WordPress becoming the dominant CMS that it is today.
WordPress also got the GNU license in 2004, which made WordPress completely open-source which is the defining feature of the CMS. The GNU GPL license allows any user to modify and use WordPress for free forever.
In 2005 the famous "W" WordPress logo was created. It wasn't as straightforward as it sounds. Six developers got together in a private email conversation to put forth their suggestions for the logo.
The logo went through many alterations before the final logo was created that we love today.
The year 2006 saw the first ever WordCamp. WordPress is known for its huge community that is engaging and responsive. Apart from the WordCamp, there are other unofficial meetups that are held throughout the year where WordPress users come together and discuss new ideas.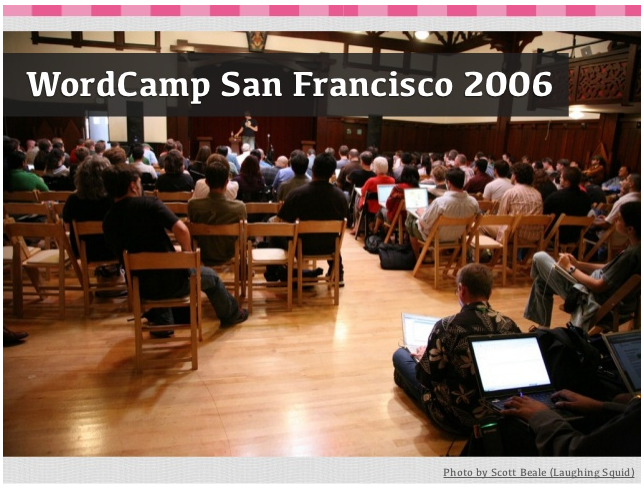 Fast Forward to 2015. The WordPress plugin directory reached a milestone after it crossed the 1 billion download mark.

What Makes WordPress Different?
WordPress gives us a lot of reasons to call it the best CMS around, one of which is the WYSIWYG editor. This has been the focal point of WordPress's success over the years. The editor has attracted users of all sorts, from high-end WordPress developers to non-techie bloggers.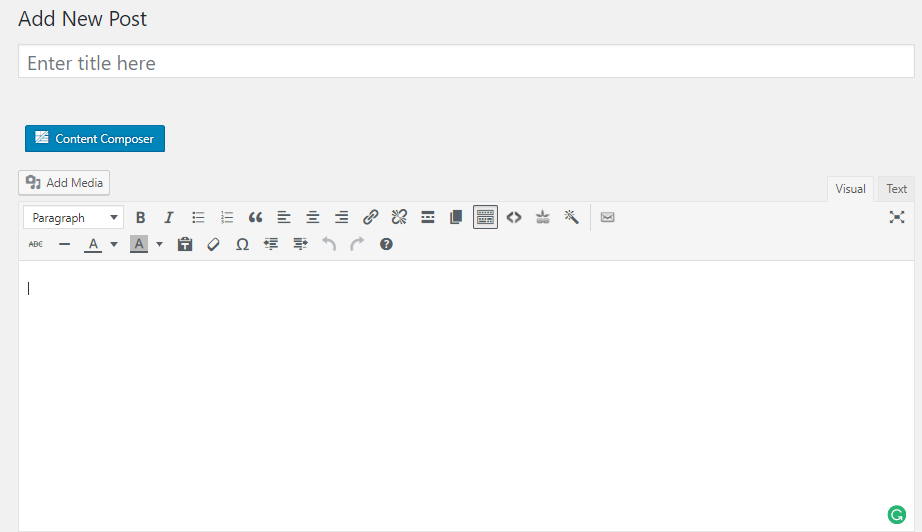 There are more than 50,000 plugins in the official WordPress repository. And they are all free! Users can enhance the functionality of their website to extreme lengths through these plugins.
While you can customize your website's functionality, you can also make significant changes to your website's outlook. Apart from the plugins, there are many free themes available in the repository that give your website a fresh look.
If you have used other CMSs like Drupal or Joomla, you would realize how easy it is to setup WordPress. You might not be able to completely run a WordPress website on your own, but you will need a lot less help as compared to other CMSs around.
Why Is WordPress' Relevancy Under Threat?
Over the years WordPress has seen immense growth and prosperity. But at the same time, many other platforms have emerged, that can pose a threat to WordPress's existence. They have become fierce competitors of WordPress and have the potential to convert many WordPress users into their customers.
Competition
The most recent competitor that took the limelight was Wix. Wix is an online site builder that allows users to easily create websites. Its paid plans cover hosting, domains, themes, and extensions from the Wix app market.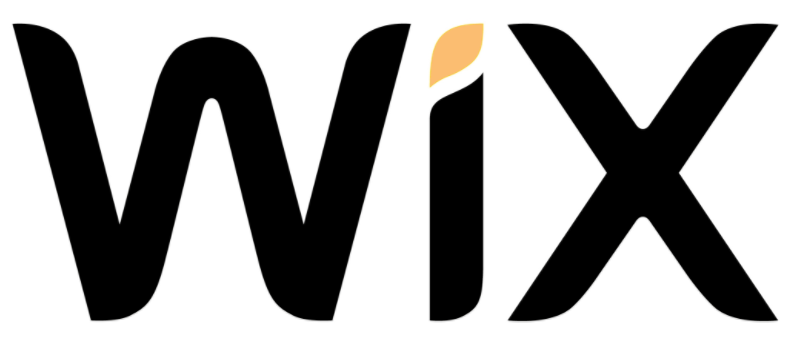 Wix's drag-and-drop website building capabilities offer an extremely easy way to create websites. It might not be as high functioning as a WordPress website with all the plugins, but for a blogger or a small website owner, it might be an exciting prospect.
Also read: WordPress vs Wix: The Ultimate Showdown
WordPress might be the easiest CMS but it's not the easiest publishing platform. As a writer, you might have to jump through hoops to get your article published. Medium offers a writer friendly interface that has attracted many writers.

It has become a community of writers where you can write and publish your piece for other writers to read.
Also read:
Ghost is another publishing platform that focuses primarily on bloggers. It is slowly gaining popularity as it is providing exactly what bloggers want, an easy-to-use and robust platform to publish their articles.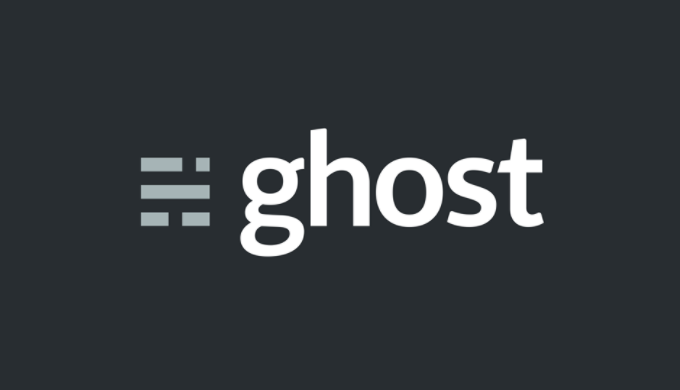 Weebly and Squarespace are also potential WordPress competitors along with the ones I have mentioned above.
WordPress is not the only choice anymore…..
The emergence of all these platforms means that WordPress is not the only choice anymore. Users who want to write and publish have many decent choices that offer far more value than WordPress.
Medium, for example, offers a clean interface that helps writers focus on their writing. It also offers easy publishing that helps writers share their articles far more easily than WordPress.
Also, building websites with Wix is easier than WordPress. It might not be as high functioning as WordPress, but for a user who wants a simple website, Wix might be more attractive than WordPress.
Drupal and Joomla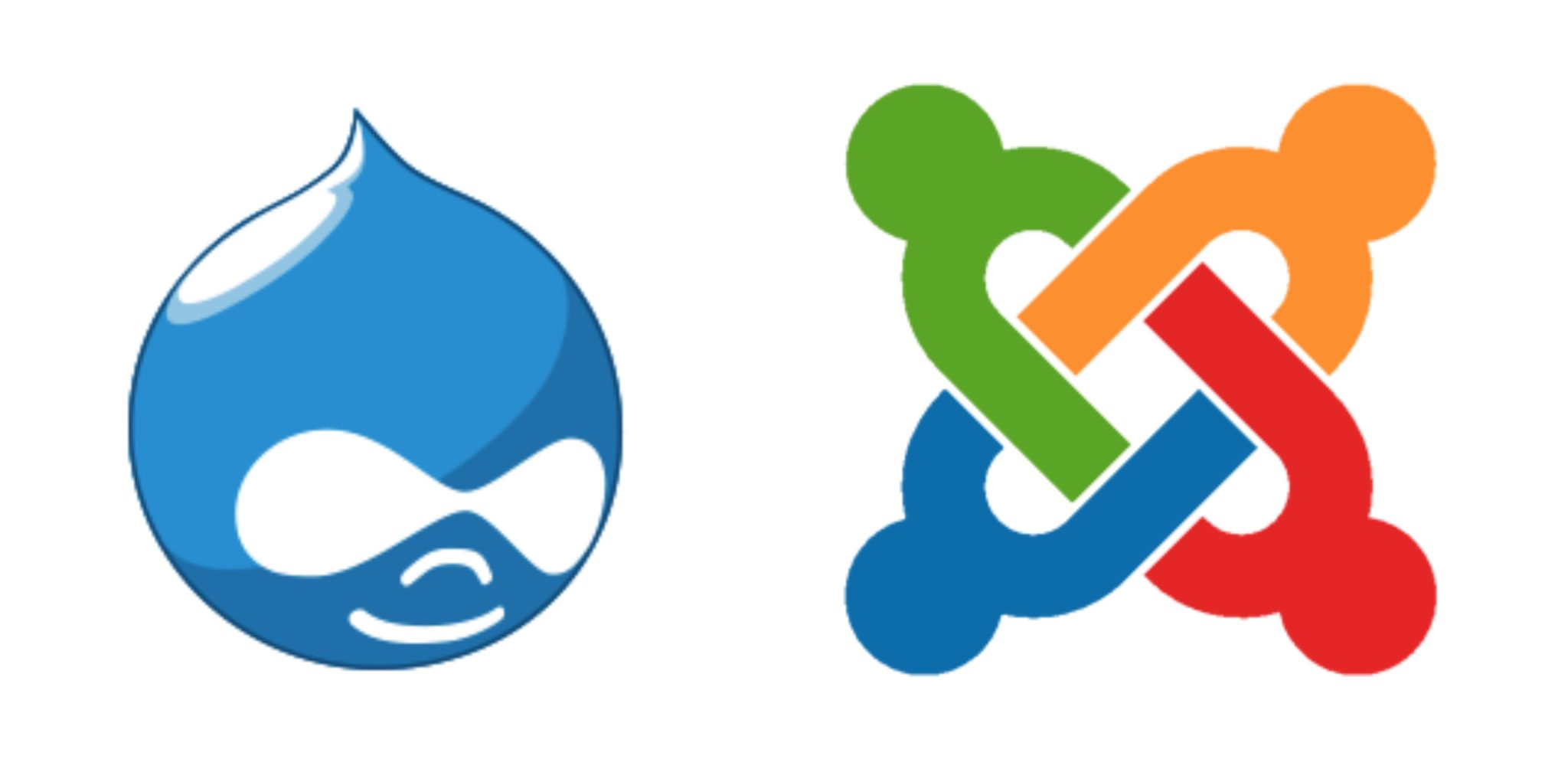 Drupal and Joomla are the other two members of the "Big Three" in the CMS world. Both of them are powerful CMSs that provide rock-solid security and high functionality.
Launched in 2001, Drupal now has more than 15 million users. While it's near to impossible to create a website with Drupal if you don't have a web development background, it offers many interesting functionalities like advanced menu management, polls management, graphics modification tools, users management and more.
It is suitable for any type of website, especially for social networking websites. Drupal offers a robust user management and permission system. For social networking website, you would need to use some modules.
Joomla is an open-source CMS and runs on user-contributed code. It has improved a lot over the years. It is loaded with amazing features like search-keyword tracking and banner management with click-logging. It is also really easy to create a quality template with Joomla.
Both these CMSs are powerful and compete heads on with WordPress that threaten its relevancy in the coming years.
Also read: Why WordPress Trumps Drupal and Joomla
WordPress Must Improve
While WordPress is the most used CMS in the world, there is no denying that there are some flaws. One of the major concerns is the security. Websites made on WordPress are highly vulnerable to hacking attempts. Although there are many security plugins, the number of cases where WordPress websites are hacked is increasing.
Very recently, 1.5 million WordPress websites were hacked after a vulnerability was exposed by a group of hackers.
Hackers launched a brute force attack on WordPress websites using home routers back in April.
Another WordPress vulnerability was discovered by Anthony Ferrara, VP of engineering at Lingo Live, in 4.8.2 .
These cases and more prove that WordPress still has a long way to go to ensure its sustainability in the market.
After the arrival of platforms like Medium, WordPress felt that its editor needs to be more "writer-friendly". Gutenberg is set to be released very soon and that it aims to solve this problem. However, it hasn't received much positive feedback even after several updates.
The plugin has a 2.5 star rating on the official WordPress repository. It has been reviewed 236 times. Out of which 123 have been 1 star reviews.

Some users decided to be vocal about their experience with Gutenberg.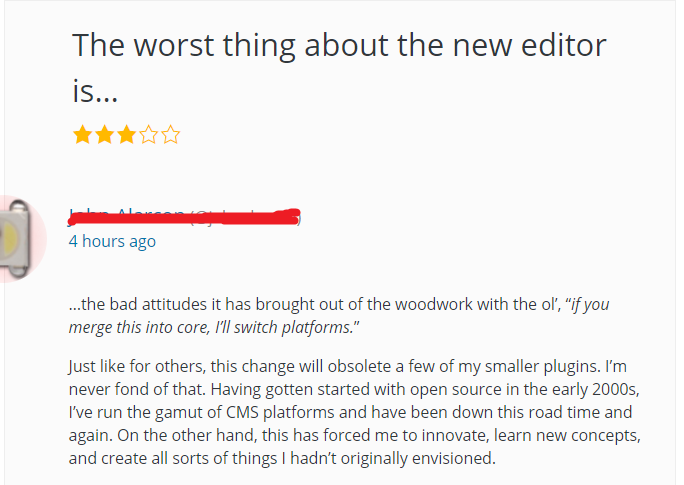 The editor is one of the outstanding features of the CMS and WordPress can't afford to mess it up. Judging by the reviews so far, it doesn't look like it will have a happy ending.
So Will WordPress Be Relevant in 2018?
WordPress hasn't looked back since its launch in 2003. The landscape of website development and designing, however, has changed completely in the past few years. The availability of alternatives and better website building tools should be a source of concern for WordPress.
Judging by its popularity, you can say that WordPress will continue to capture much of the market share of the CMS industry. However, its existence can come under threat if it doesn't consider the competition and other factors mentioned above.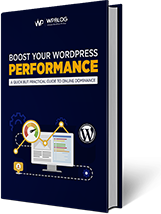 Create Faster WordPress Websites!
Free eBook on WordPress Performance right in your inbox.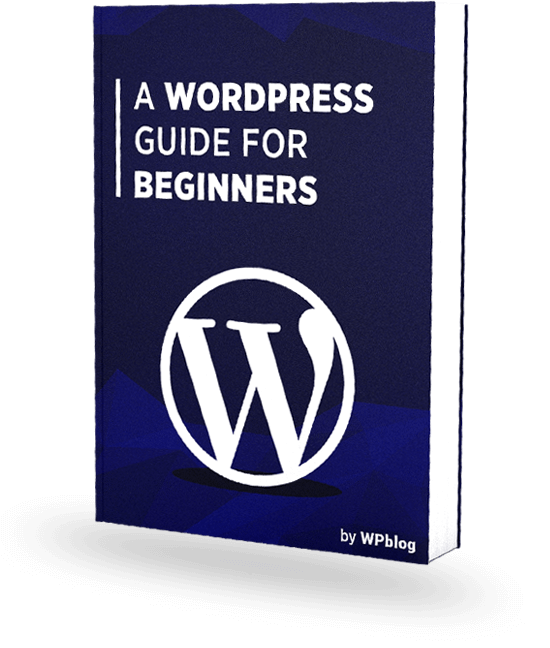 Create Faster WordPress Websites!
Free eBook on WordPress Performance right in your inbox.