Facebook Ads vs. Google Ads: An In-Depth Comparison
— February 19, 2020
•

10

Minutes Read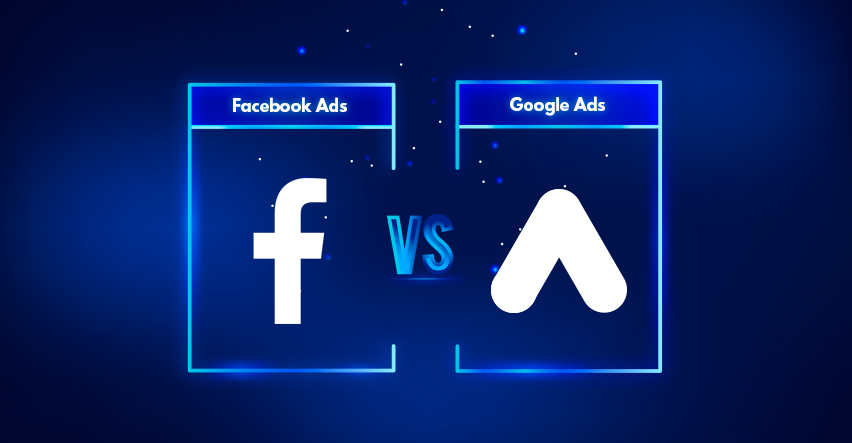 Before Facebook took the internet by storm in the late 2000s, Google Ads, known formerly as Google AdWords, was the go-to way for digital marketers to serve ads online. 
With Facebook becoming a social media giant, it's proven to be a tough competitor to Google Ads over time. For marketers who want to advertise their products, though, the competition means choice. 
And that raises an important question: Facebook ads vs. Google Ads, which is better?
It's a little complicated to answer the question because both Facebook and Google offer plenty of features to make online advertising more effective. 
But this article will compare Facebook Ads vs Google Ads to help you make an informed decision about which platform to use for your advertising needs. Let's dive in.
Facebook Ads vs Google Ads:
Before going in-depth with each platform's features, advantages, and disadvantages, let's take an overview of both Facebook and Google and how they serve ads!
Facebook Ads: (Paid Social)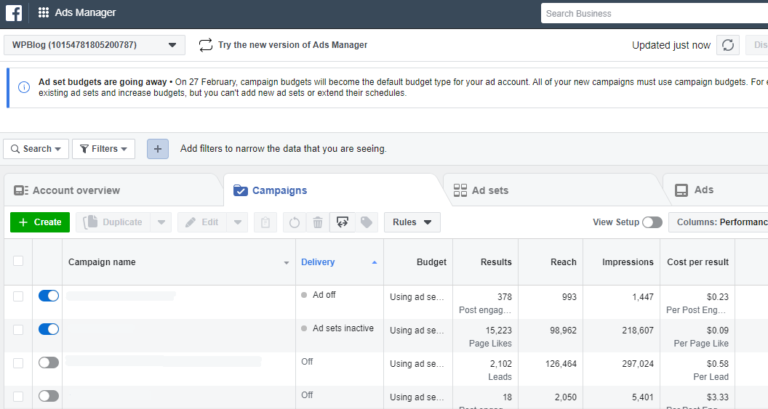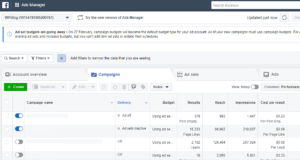 Facebook Ads changed the world of advertising when it was launched back in 2007. With 2.45 billion users currently, Facebook is the carte blanche of social networks and holds data about people's behaviors, interests, and activities. This interest-based behavior opened doors to newer possibilities for advertisers. Users could now be targeted based on their interests, location, gender, and other important metrics. In simpler words, Facebook ads help customers find the products they'd be interested in rather than seeing unrelated ads. 
The cost of your Facebook ads is highly dependent on the audience you are targeting. The broader the audience, the cheaper the ads cost. But if you target a narrower target with a focus on a specific niche, you'll have to spend a higher budget
Google Adwords: (Paid Ads)
Google Ads, still more properly known Ads, is one of the oldest ways of marketing your product online. It uses a bidding method where advertisers bid for a particular keyword or keyword phrase in hopes that their product or content is placed alongside the search results for those keywords. 
Each time a user clicks on the product or the content, Google charges a certain amount of money from the advertiser making it a PPC or Pay Per Click advertising method. The more popular the keyword research for your website, the higher the PPC and hence a more costly PPC campaign.
Now Facebook and Google both have a long list of great features unique to each platform. To get a better understanding, let's find out which does what better, and what stands out when comparing Facebooks Ads vs Google Ads.  
Facebook Ads Advantages: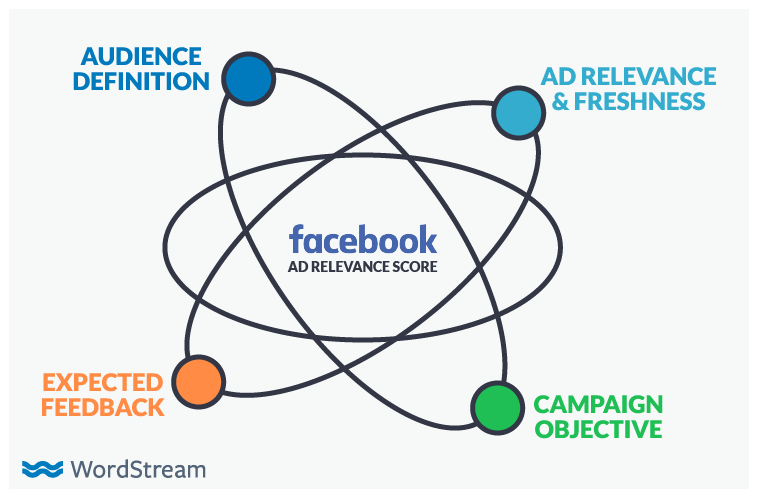 There are plenty of advantages that Facebook holds over Google Ads. Let's find out how in more detail.
1. Advanced Audience Targeting on Facebook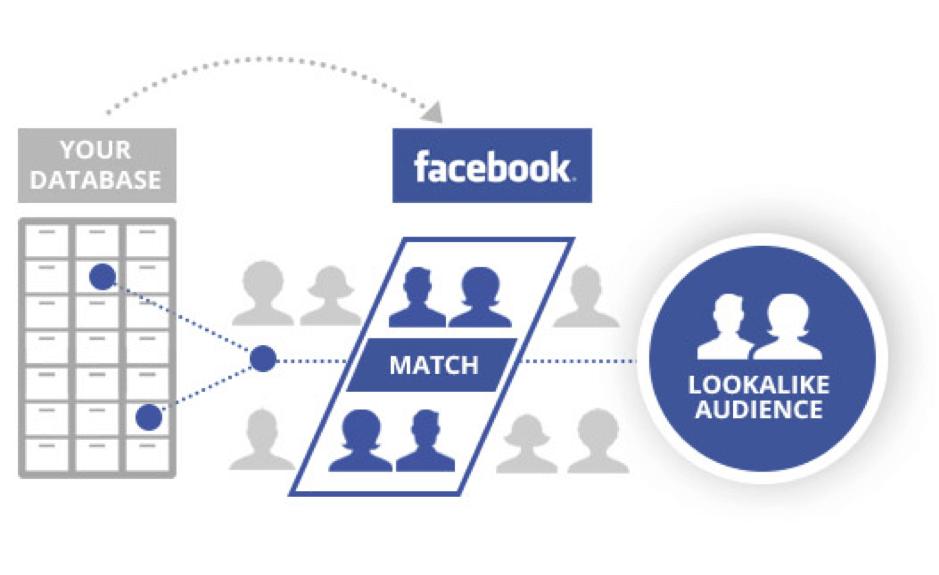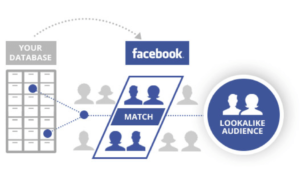 Facebook boasts a staggering 1.55 billion monthly active users. This means that if you're looking to sell, Facebook holds information on almost 1/3rd of the world's population. Facebook lets you target audiences based on behavior, interests, demographics, and even their actions on the platform. On top of all this, Facebook also owns Instagram and WhatsApp, which broadens the horizon of how many and how well Facebook can help you target your customers.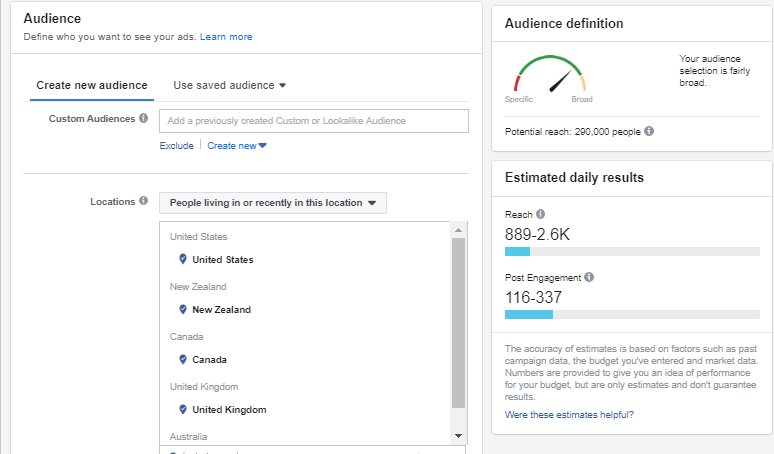 2. Better Visuals on Facebook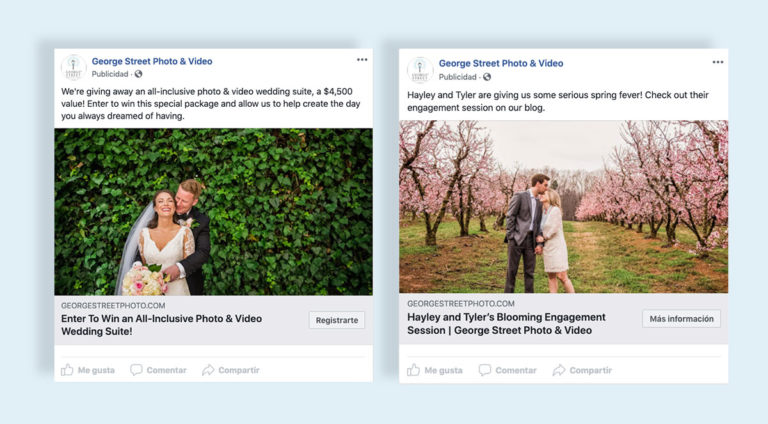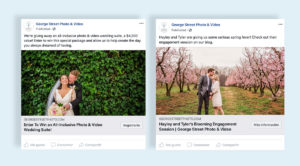 On Facebook, visuals take precedence. Whether it's videos, images, or gifs, your ads are more visually captivating on Facebook. There's also the added benefit of your ads seamlessly blending in with the organic visual content strategy, that users will scroll past by on their News Feeds. Basically, it leads to more user engagement and possible customers can relate more to the ads. 
3. More Affordable Than Google Ads
Facebook's ad pricing is affordable with highly competitive pricing, making it easy to start no matter the size of your business. The average CPC (cost per click) is far lower on Facebook compared to Google, and you have complete control over the maximum CPC you're willing to spend. The minimum ad spend is $1 per day on the social media giant, but you can still get results in this little investment.
Google Ads (AdWords) Advantages: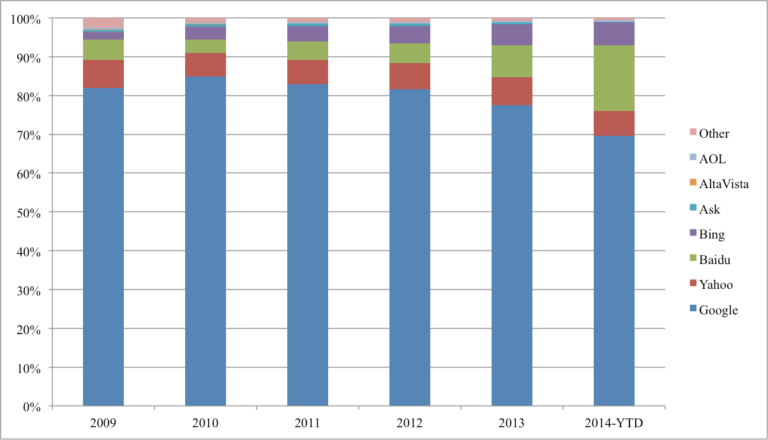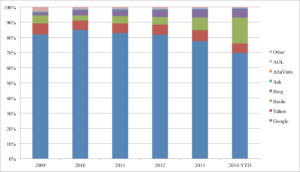 Google is the pioneer of online advertising and holds plenty of advantages over Facebook as well. Let's take a look. 
1. Unparalleled Audience Size
While Facebook is the largest social media platform, Google powers the internet, and that's saying something. With over 40,000 search queries per second, Google has an active audience size that no other platform has come close to reaching. This means that Google can serve your ads to a far greater number than Facebook. Then there's YouTube, a Google property that transcends how people watch videos, and how marketers serve ads on that platform as well.
2. Wide Variety of Ad Types
Google Ads boasts a wide range of ad formats alongside the typical text-based type. There are now options such as the display network, search network, Google Shopping, and remarketing. Google also offers formats that are specifically made for certain industries, such as hotels.
3. Detailed Measuring Tools

The analysis tools that Google Ads offers are some of the best in the analytics industry. They make it easy to monitor progress and general statistics of your campaigns, showing you where and when your ads are being more or less effective. With these advanced analytics, you'll be able to make well-informed decisions about the direction of your ad campaigns.
4. Budget Control
Google Ads won't reward just anyone who pays the most for ads; they focus more on the quality and relevance of the ads that you're making and submitting to them. This means that you have a good chance against bigger corporations if your ads have greater relevance. Google also allows you to specify a daily budget for ad spending and delivers faster drive of traffic than SEO strategies.
Now let's talk a little about the disadvantages of using both the platforms. 
Facebook Ads Disadvantages:
As with all things, there are some disadvantages to using Facebook as an ad serving platform. Let's discuss them in detail. 
1. Mistakes are Costly
If you set up the wrong options or target the wrong audience with your Facebook ads, you'll end up wasting your marketing budget relatively quickly. While Facebook tries to make it easy for you to set up with the proper settings, you can still end up making costly mistakes.
2. Reduced Organic Reach
Facebook is updating its algorithm all the time. In most updates, they focus on reducing the organic reach of content, which means your ads may get lower visibility. This is especially true now because Facebook has renewed its focus on better privacy and the type of content that appears on the user's news feed, pushing paid ads even further to the sidelines.
Google Ads (AdWords) Disadvantages:
1. Steep & Expensive Learning Curve
In comparison to Facebook Ads, Google Ads is a more complicated platform to learn. This means you're more likely to make mistakes when you first start out, and they're going to cost you more than they would on Facebook. Since you pay per click, if a user clicks on your ad but doesn't convert, you still have to pay even though you didn't profit.
2. Ads are Restricted
Google Ads has strict limitations on how much space your ad can take up. They only allow a maximum of 3 lines of text for search ads, and the only ways you can use pictures or videos for your ads is through Google Shopping or YouTube advertising.
3. CPC Can Get Expensive
Depending on the industry you're advertising in, the average CPC can skyrocket in price. This is because bidding prices for ads depends on how competitive your industry and keywords are. If you bid too low for a highly competitive keyword, you're effectively wasting your money because you may be relegated to the second or third page of Google search.
Now that we have understood the differences between Facebook Ads vs Google Ads, we will now look into some of the best features of both the platforms. 
Facebook Ads Best Features:
So what are the features that stand out for using Facebook as an ad platform? Let's find out. 
1. Carousel Ads
Facebook's carousel ads are a great opportunity to make use of visual marketing. Carousel ads can show up to 10 images and videos, giving you the opportunity of telling stories in a creative way. What's even better is that you can create headlines for each image, add links, and a call to action. You can use them to visualize the features of your product, showcase the uniqueness of your brand, feature a current sale you're having, and a lot more.
2. Facebook Pixel
Facebook Pixel is a great way to measure conversions, optimize ads and targeting, and gain insights about the users who visit your site via Facebook. All you have to do is add Facebook Pixel to your site and it will track all the actions that people take when they visit your online business. This includes viewing content, adding items to their cart, and making purchases, etc.
3. Advanced Targeting
Facebook's most famous feature is definitely its highly advanced and specific levels of targeting. You can target your potential customers based on these three metrics: behavior, interest, and demographics.
Behavior Targeting: 

This type is able to reach individuals based on a variety of online behaviors, including past purchases, intent to purchase, device usage, travel preferences, and more.

Interest Targeting: 

With this targeting, you can reach people based on what they're interested in, such as activities, hobbies, Facebook pages they've liked, and more. This is based on information that they've shared on Facebook via profile updates, the content they share, keywords from their likes pages, apps they've used, and as they've clicked.

Demographic Targeting

: 

This targeting type is able to reach people based on location, age, gender, relationship status, work and education, life events, political affiliation, and more.
4. Engagement Ads
Facebook has created what they call "Engagement Ads," which are meant to reach users who react, on facebook comments, or share your posts. These ads are perfect for boosting engagement on your Facebook page, making your business seem more legitimate to newcomers.
5. Video Ads
One of the key aspects of Facebook as a visual-heavy platform is its emphasis on video content. For this reason, video ads and Facebook cover video specs are a great way to create memorable and inspirational content that people will remember your brand for. Video ads are also pretty affordable; they can cost as little as one cent per view.
Google Adwords Ads Best Features:
Now it's time to look at the best features that Google has to offer. 
1. Search Network
Ads that are made for Google's search network are great for exposure to search queries. The search network allows campaigns to appear for searches based on the specific keywords entered in the query, showing up at the top of the Google search results page.
2. Display Network
Display Network feature of Google Ads is one of the best ways to massively boost ad exposure. By using the display network, your ads will be shown on websites and apps with content that your keywords are related to. These ads are much less restrictive, coming in the form of videos, images, and more.
3. Retargeting
Google Ads boasts a sophisticated and advanced marketing tool for retargeting customers. This allows you to specifically remarket to lost customers and win back a sale, boosting your conversion rate.
4. Google Shopping
This aspect of Google's ad network is specially built for eCommerce. You're able to create ads based on any of your store's products that will show up for relevant high-intent search queries. Google Shopping results show up right at the top of the results page, giving you maximum exposure to highly likely conversions.
5. Video Ads
Google's video ad feature is unique because of how expansive it is. Since Google owns YouTube, your video ads will be able to be shown before, during, and after YouTube videos, along with being shown across the Google Display Network.
The third part of this article focuses on discussing which platform is best suited for which business. This section will especially help you decide what to choose between Facebook Ads vs Google Ads. 
Businesses Best Suited for Facebook Ads:
1. Small Businesses 
Because Facebook Ads are easily accessible to those with lower budgets marketing, it's a perfect platform for small businesses that may not have a huge internet marketing budget that they can put towards online ads.
2. Niched, Unique, Innovative Businesses
Facebook's highly advanced and specific targeting system makes it a great choice for businesses with unique niches or unconventional products. Instead of your ad only showing up on the unlikely chance that someone has searched a related keyword to your unique product, Facebook will show your ad to those who may be interested in the general niche that your product is in.
3. Businesses Focused on Brand Building
One of the better advantages of Facebook Ads is that your ads can be entirely consistent with your brand's image while also linking to your Facebook page. Users can see your brand's logo, site URL, and ad image for maximum brand consistency. If you want to build brand awareness, Facebook ads are perfect for that.
4. B2C Businesses
Since Facebook Ads are integrated into a social media platform, they're great for impulse buys of less expensive items after repeated exposure. For this reason, Facebook Ads are better suited for B2C businesses, because businesses that would be marketed towards by B2B businesses don't typically feel comfortable making large purchases over social media.
Businesses That Should Use Google Adwords Ads:
1. Larger Businesses 
Because Google Ads generally cost more to be successful, it's a platform that's better suited for larger businesses with more money to spend in their marketing budgets. This budget will be especially useful in a highly competitive industry, where it costs more to bid on relevant keywords.
2. Businesses Focused on Fast Sales 
While Facebook is better for brand awareness and consistency, Google ads are much better suited for businesses that want results fast. With Google Ads, you're able to target a much larger amount of people in a shorter amount of time that are more likely to convert. You'll be reaching a much higher ROI (return on investment) and conversion rater with AdWords in the same time frame as Facebook Ads.
3. B2C & B2B Businesses
Both businesses to consumer and business to business types of eCommerce companies are able to be successful on Google AdWords. This is because Google has such a wide reach of audiences and a large variety of ad formats, that it's able to fit most industry types.
you need to have a good cloud hosting for your business because slow website load time can really affect your conversion rate check out DigitalOcean Vs Linode Vs Vultr Testing The Top Cloud Infrastructures.
Conclusion
When it comes to deciding between Facebooks Ads vs Google Ads, there are a variety of factors that you must consider. Regardless of which one you choose, you should have a good website built on an integration-friendly template. What we recommend is a perfect mixture of both because of each of their unique benefits. You can build your brand with Facebook but turn to Google to make sales. 
You can use Google's ad data to target your Facebook audience. The solution here isn't to just pick one platform and entirely ignore the other; closing yourself off to the unique opportunities of both would be detrimental. So, look into which platform to focus more of your time and money into, but also don't neglect the other because there are a variety of uses you can get out of both.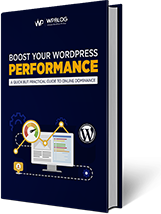 Create Faster WordPress Websites!
Free eBook on WordPress Performance right in your inbox.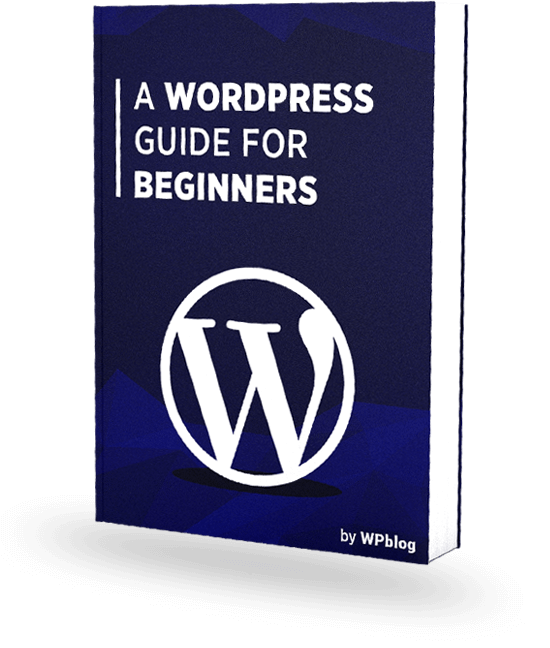 Create Faster WordPress Websites!
Free eBook on WordPress Performance right in your inbox.