JPEG vs JPG: Same Same, But Different
— March 3, 2020
•

5

Minutes Read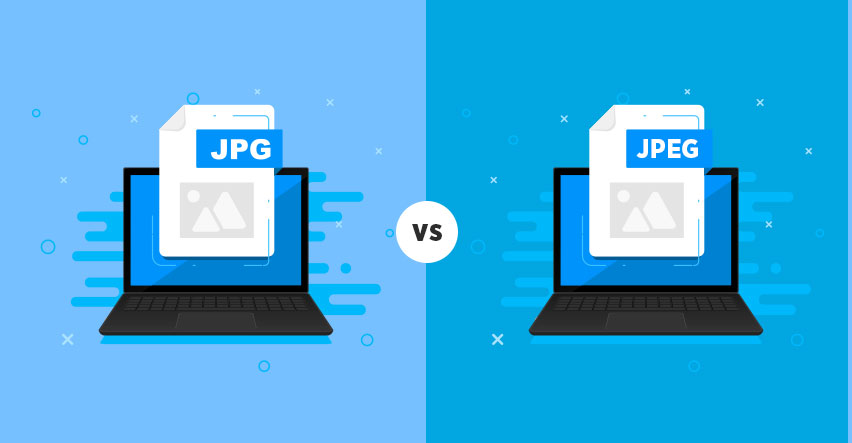 As a website owner you must have come across a number of image formats when using images for your articles, product pages, and landing pages. Although there isn't a need to hire an "image expert" to work your way around images, it'll be great to familiarize yourself with the common image formats like JPEG and JPG. 
In this article I will take you through a comparison of JPEG vs JPG image formats so that you know the difference and the similarities between the two. 
But before we dive into the comparison, let's understand what JPEG & JPG are individually. 
What is JPEG? 
JPEG stands for Joint Photographic Experts Group which is the name of the committee that formed the JPEG standard along with other quality standards like the ISO.
JPEG as Lossy Compression
JPEG is an image standard for lossy compression that compresses an image to reduce its size to minimize the impact on site speed. You can adjust the degree of compression to maintain image quality but that doesn't mean compression results in poorer image quality. 
Image compression tools ensure that an image is usable even after a 90% reduction in size. However, since it's "lossy" some quality is indeed lost. 
Here are some points to keep in mind when using JPEG format for image compression:
The compression process is permanent

, though, which means that you can't revert to the original quality or the size of the image once it goes through lossy compression.

Secondly, while you can set the image's size yourself, do remember that the

smaller the size, the poorer the image quality

. 

Lastly, you can always avoid lossy compression if you want to

maintain image quality by using lossless compression

and saving it in PNG format. But while your image quality is maintained, the file size is usually larger than the images compressed by lossy compression. 
JPEG as File Format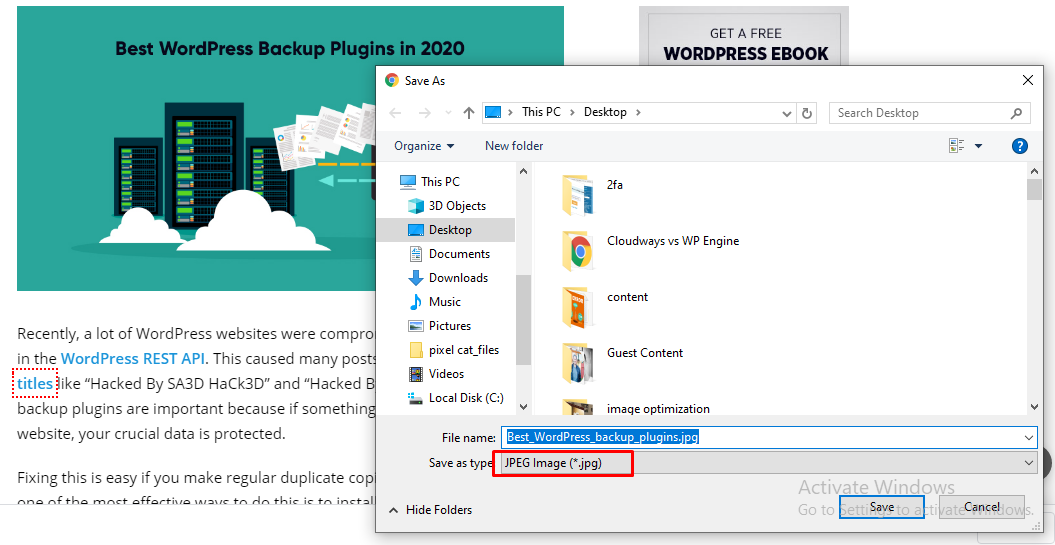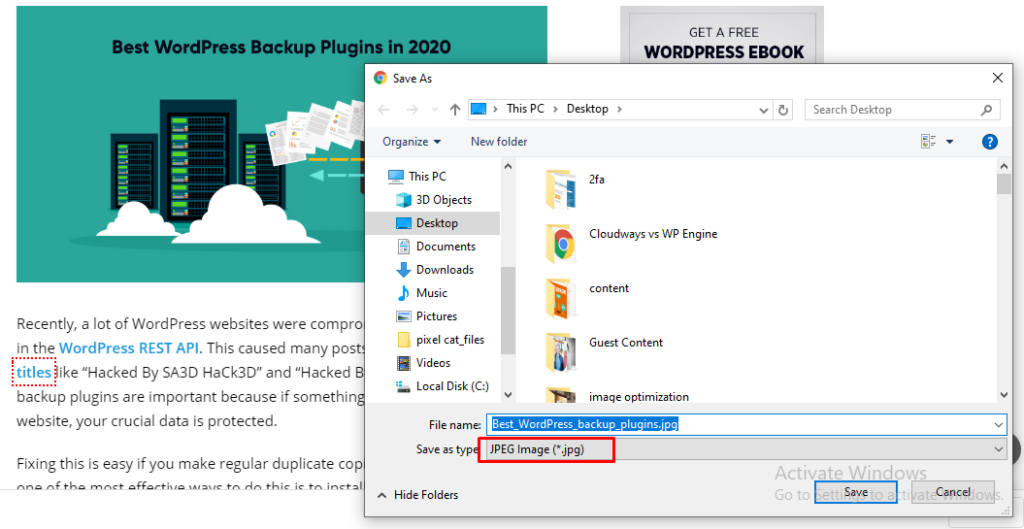 You may have saved images on your PC on a daily basis but you might not have noticed the format you are saving your pictures in. Pictures downloaded from the internet are usually saved in JPEG format. Even when you edit images on paint or any other software, they're converted to JPEG. 
What is JPG?
Just read the above content again if you want to know what JPG is. 
Sorry, what? Well, yes. 
JPG is the same as JPEG. I am not kidding, JPEG and JPG aren't any different from each other. 
So why did you even bother with this article? I'll tell you.
JPG file format was used in older versions of windows when the operating system used to support just 3 letter formats, like PNG and JPG. It wasn't possible to add extra letters in the file format name because the system simply didn't allow it. Since the launch of newer versions of windows, the system started supporting 4 letter file formats which made it possible to add the missing "E" and thus JPG was renamed to JPEG. 
The same wasn't the case for MacOS and Linux operating systems, so users could still use JPEG instead of JPG on those OS. 
In Windows, there's .jpg written in the bracket even today when you save an image in JPEG format to avoid confusion. 
JPEG vs JPG: Raster or Vector? 
Now that you're aware of this not-so-secret fact about JPEG and JPG, it's time to learn if they are Raster images or Vector images. 
Raster and Vector images are two image types that form computer graphics and the visuals you see on your laptop screen are made from either of the two image types. 
Raster Images are bitmaps which comprise of grids of individual pixels that collectively form an image. These bitmaps are contained in small square boxes and each box is coded in a different shade of color. Individually, these boxes won't make any sense but when they come together, they form a clean visual on your computer screen. 
Vector Images on the other hand are not pixel based. They are instead based on mathematical formulas that define different shapes such as lines, circles, polygons and rectangles. This image type is best suited for more structured images like linear images, logos, flags, and fonts. Vector images are more flexible, scalable, and versatile compared to raster images which is why they are always preferred over the latter. 
So the question is, are JPEG and JPG image files raster or vector? 
Well, they're raster images. 
JPEG vs JPG: Do Both Maintain Quality When Saved?
No. Both of these image types lose some of their quality when saved on a local PC. As we discussed earlier in the article, JPEG is an image standard for lossy compression and since both JPEG and JPG are the same, the compression method applies on both.
How to Convert Image Files to JPEG and JPG?
Converting files to JPEG and JPG format is easy thanks to the handy tools available both online and offline. 

The first tool is the one we have been using since we were kids and when the internet wasn't a 24/7 luxury:

The Paint. 

Open any image that isn't already in JPEG or JPG format on paint, click on

File

from your top left and click on the arrow on

Save As. 

There you will see all the image formats you can save your file. Just click on

JPEG

and your image will be saved in that format.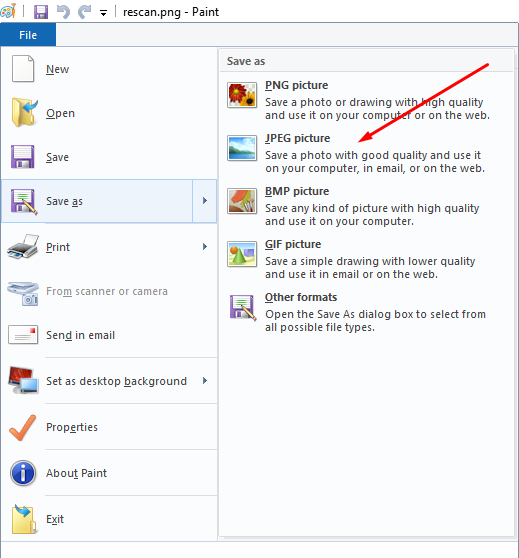 Another way to save image files in JPEG format is through

Adobe Photoshop

. Once you have edited an image on the software, click on

Save As

, select the image format as

.jpeg

or

.jpg

and click

Save

. 

Online tools such as

Online Converter

offer a simple method to carry out this task as well. 

Select

Image Converter from the home page, click on the drop down button on image converter and choose Convert to JPG

. Then click

Go.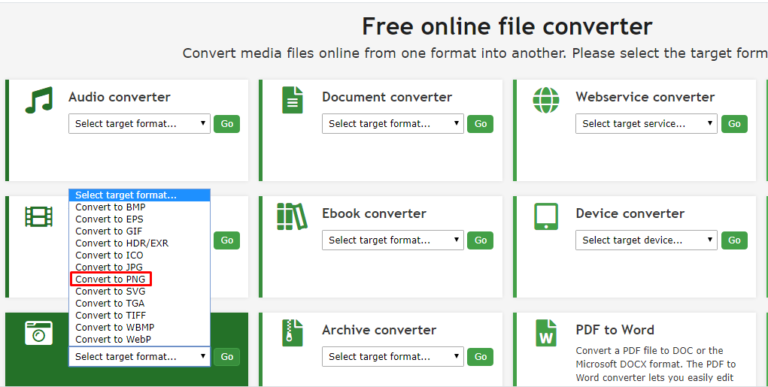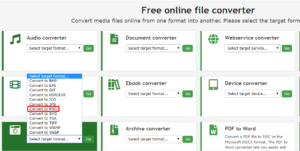 Next, select or drop an image from your local PC that is not already in JPEG or JPG format image. Once you do that, you will be given the option to configure your image's quality.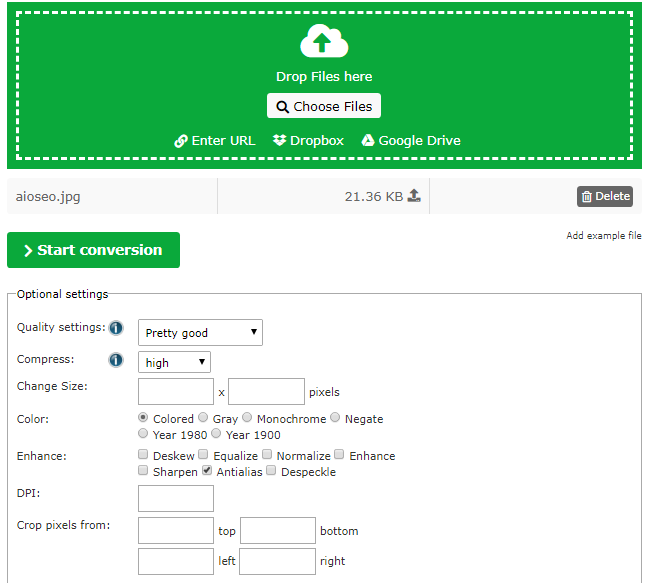 Click on

Start Conversion

and your image will convert to JPG format. Then you can download the image on your PC.

JPEG vs JPG: Just Remove The "E" 
So now you that the only difference between JPEG and JPG is the "E" in the middle. The earlier windows version couldn't accommodate the extra letter which is why it was called JPG but now that it can, the file format is referred to as JPEG.
Regardless of what you might call it, JPEG and JPG images are used widely by site owners because they are lighter and put minimal load on a website. This ultimately results in faster websites without compromising on the visuals. 
If you have any questions regarding this article or any article on WPblog, feel free to hit me up at [email protected]. Also, use the comment box below to say anything.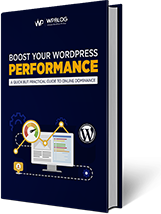 Create Faster WordPress Websites!
Free eBook on WordPress Performance right in your inbox.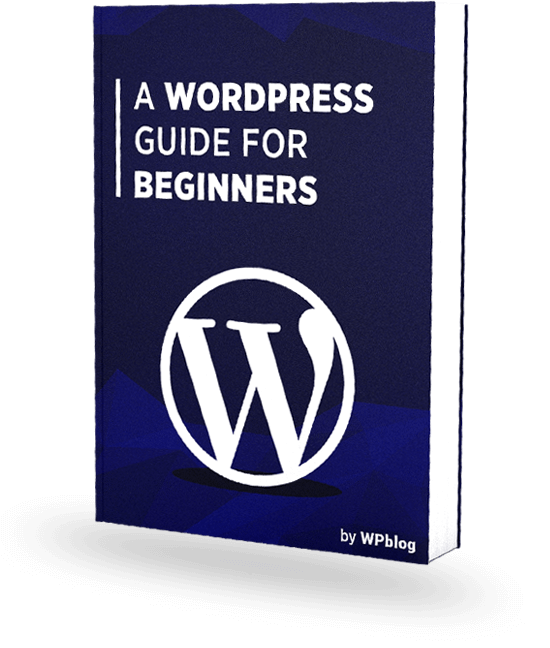 Create Faster WordPress Websites!
Free eBook on WordPress Performance right in your inbox.