15 Best WordPress Membership Plugins for 2020 (Compared)
— January 14, 2020
•

12

Minutes Read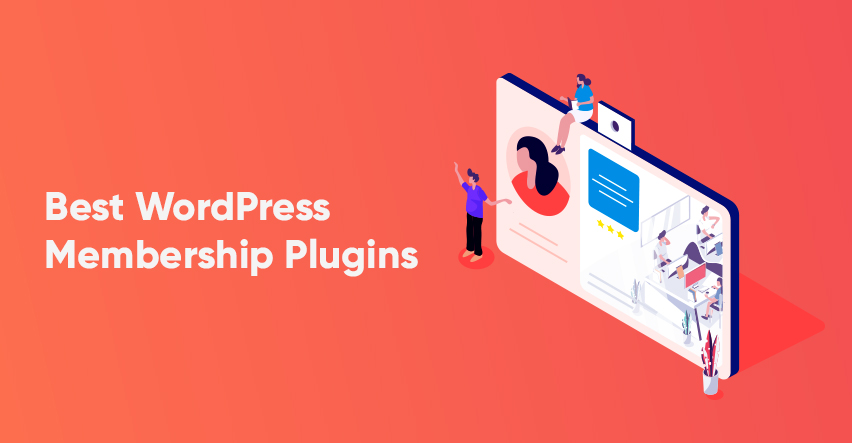 There are a number of ways to earn a decent amount of money from your website and a membership model is one of them. Creating a premium content library and making it available only to your members results in recurring income which you have complete control over. You can charge a certain amount of money for the entire library or you can design plans where you partially unlock your library and charge a bigger sum of money to unlock it completely. 
15 Best WordPress Membership Plugins
To run this membership model successfully, you need WordPress membership plugins that will turn your WordPress website into a membership website. Thankfully there are a number of membership plugins available for WordPress users, some are even free. The downside is that this plethora of plugins make it difficult for users to choose the best one. 
In this article I have covered all the best WordPress membership plugins so that you can make an informed decision and get started with your WordPress membership website. 
So What Makes a Good WordPress Membership Plugin?
So before we start with the list, let's check out the features of a good WordPress membership plugin.
1. Compatibility:  The first feature you should look for is compatibility. Many WordPress membership plugins may seem great from the outside but there is a high chance that they are not regularly updated which makes them incompatible with future WordPress versions.
Before choosing a WordPress membership plugin, make sure that it is compatible with your current theme because if it's not, it can break your website. 
2. Ease of use:  The second feature is ease of use. You would want your membership plugin to be as less complex as possible letting you create your membership website easily and quickly.
A plugin with only the features that you need is the one you need rather than a plugin with tonnes of functionalities that you will almost never use. 
3. Ideal feature set:  Lastly, you should look for the ideal feature set of a membership plugin which must include all the essential features a WordPress membership plugin must have. 
There are a tons of WordPress members plugins out there so in order to choose the best one, here are the features you must look for:
Multiple Payment Gateways

Email marketing functionality

Integration with third party tools like Mailchimp

Multiple design templates

Content dripping
What Are the Best WordPress Membership Plugins?

MemberPress is one of the most popular membership plugins out there with a long list of features. The plugin is user-friendly so you can create subscription intervals, pricing and user requirements with a click of a button. Adding different membership plans is also very easy.
Features That Makes MemberPress Membership Plugin a Great Choice:
The Content Access Control lets you restrict all types of content on your website including posts, pages, categories, tags, files, etc.
The Content Dripping allows you to restrict content and show it to members after a certain time.
MemberPress also integrates MailChimp, AWeber and GetResponse email marketing software.
It also comes with a built-in PayPal and Stripe payment gateways.
The plugin has two pricing plans, the Business Edition, $119/year, and, Developer Edition, $239/year.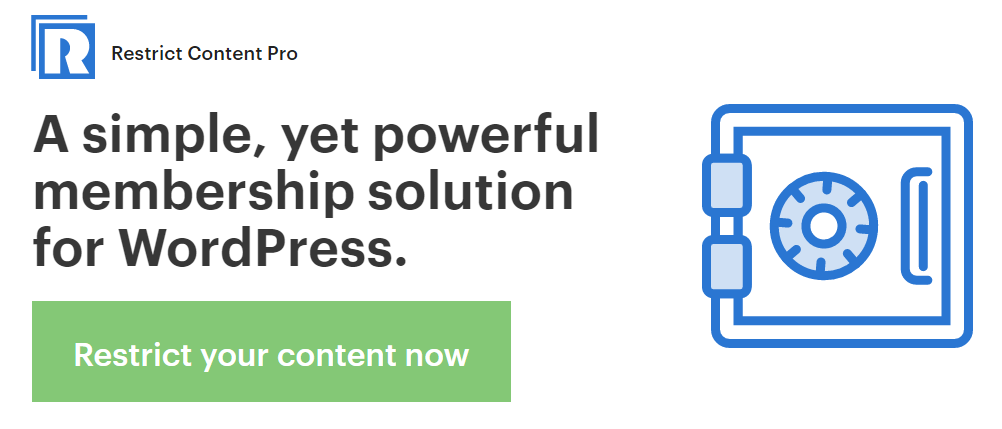 The plugin comes from the house of Pippin's Plugins, which I am sure you have heard of. The plugin is very easy to use and it gets easier after accessing the helpful documentation so that you can get started as quickly as possible. Restrict Content Pro does a lot more than just restricting content. The plugin is filled with amazing features and is a full-fledged membership plugin.
Features That Makes Restrict Content Pro Membership Plugin a Great Choice:
If you have a website with tons of content that you want to restrict for your members as paid content, then Restrict Content Pro is for you. Limiting content to a specific group of users has never been easier.
The plugin comes with built-in graphs that displays your growth in terms of memberships and earnings.
All your members data can also be exported in CSV.
The pricing starts from $99/year which includes basic configuration and goes up to $499/year.

RainMaker is unlike all the plugins mentioned in this list. This plugin takes care of almost anything. You don't need to worry about hosting, email service providers, site builders, and many other things.
The plugin is not free but it sure is value for money. If, as an entrepreneur, you do not want to take up the pain of managing your website across different platforms, then this plugin is for you. It is the ultimate one-stop solution not just for a membership website, but many other needs.
Features That Makes RainMaker Platform Membership Plugin a Great Choice:
RainMaker Platform allows you to restrict content effectively in a simpler way.
You can integrate various affiliate programs to your website.
You can get an unlimited number of members and sell an unlimited number of digital products.
Since it is more than just a membership plugin, the pricing is slightly higher than other plugins in this list. Rainmaker costs $145/month (billed monthly) or $125/month (billed annually).

The plugin is the end-to-end solution that your membership website needs. Paid Member Subscriptions will help you easily set up a membership website. The plugin comes free but if you want premium features like content dripping, you will need to upgrade to the paid plans.
Features That Makes Paid Member Subscriptions Membership Plugin a Great Choice:
Paid Member Subscriptions lets you have a trial to test the features on your website so that you can see how the plugin works.
It also lets you limit content by post, page, tags, or categories.
You can accept payments with PayPal Pro, PayPal Express Checkout, and Stripe.
After you are satisfied with the demo you can easily install the plugin into your website and restrict access to content by post, page, tags, or categories.
Apart from the free plans, the plugin has two other plans, Hobbyist, $69/year and Pro, $149/year.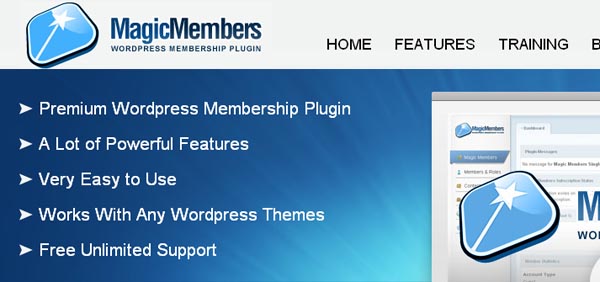 The plugin is a perfect solution for delivering online courses. If you are looking to drip content to a specific group of users rather than making it available in one go, then MagicMembers is the plugin for you.
Features That Makes MagicMembers Membership Plugin a Great Choice:
MagicMembers falls in the same league as MemberPress when it comes to content dripping capabilities.
The WordPress membership plugin comes with tons of other features as well like multiple payment gateways and integration with email newsletters such as Aweber and MailChimp.
There are three pricing plans for MagicMembers plugin which starts from $97.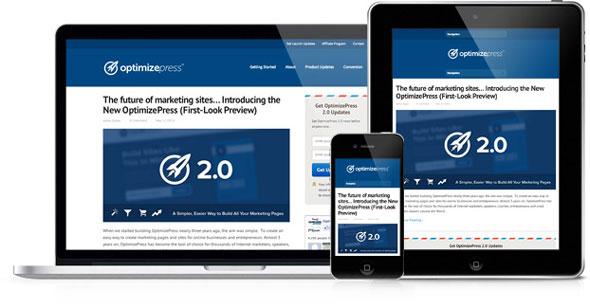 The plugin makes it extremely easy for you to customize your landing pages where you are displaying your membership offerings. OptimizePress 2 comes with a range of templates for your membership website and is the perfect plugin to optimize sign up pages for your site.
Features That Makes OptimizePress 2 Membership Plugin a Great Choice:
If you are looking to customize sign up pages, login forms, membership lesson and module listings, then this plugin is the ultimate solution. Along with these amazing features, the plugin is also very easy to use.
The plugin is ideal for any kind of registration page and not just a membership website.
The pricing starts from $97 and goes up to $297.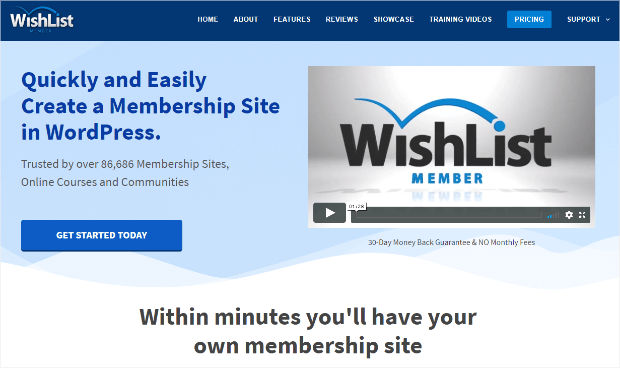 This plugin is famous for giving its users control over how your content is restricted and made available to their members. This also means that users have to spend a lot of time tweaking the settings and configuration which can be a little hard to digest for the new users. Wishlist Member Plugin comes with a massive list of features.
Features That Makes Wishlist Member Plugin a Great Choice:
The plugin allows you to create unlimited membership levels.
It also comes with sequential content delivery and auto-upgrades of membership levels.
The plugin lets you easily hide or restrict individual pieces of content from non-members.
The pricing starts from $197, which includes 1 website, 30+ training videos, 1 year of updates and support. The other plan is $297, which comes with unlimited websites, 300+ membership icons, 1 year of support and updates.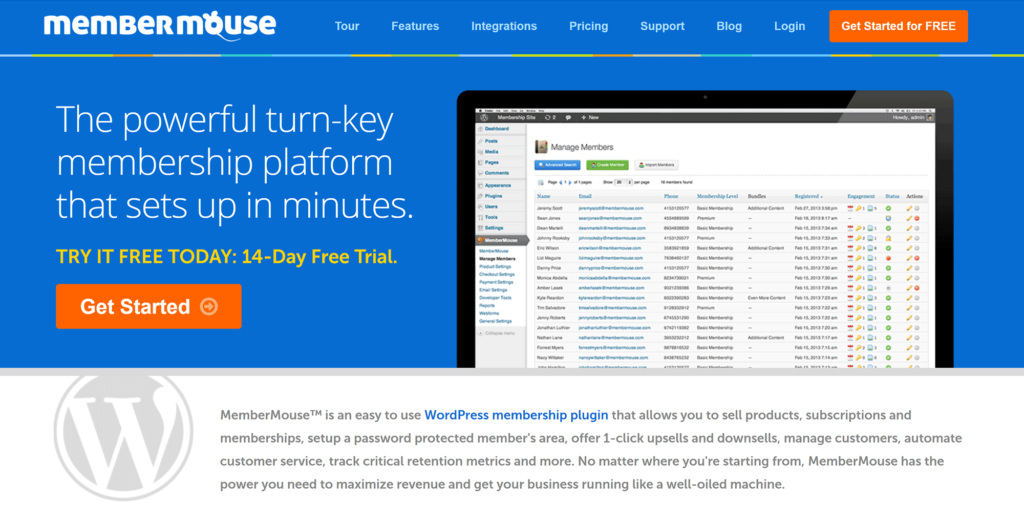 The first thing that you should know about MemberMouse is that it is made for non-technical people. That means that it is easy to use and you can set up a membership website with this plugin in minutes.
Features That Makes MemberMouse Membership Plugin a Great Choice:
It is a one-stop solution for membership and ecommerce websites.
The built-in password feature lets you protect your website and restrict your content.
The plugin helps you create a buzz among your members regarding what content will be available in the future for them.
The SmartTags feature lets you dynamically showcase your content, member attributes, offers, upsells, downsells, and more using nothing but simple shortcodes.
With MemberMouse, you get four payment gateways; PayPal, Authorize.net, Stripe, Auth.net CIM, Braintree, ClickBank, Lime Light CRM, and Coinbase.
It also lets you sell digital and physical products while maintaining a membership website.
The basic plan will cost you $19.95/ month allowing you not more than 1000 members. You can upgrade your plan to get 5000 members in $39.95/ month.

S2Member is a free simple membership plugin for WordPress. It allows you to restrict membership exclusive content based on user roles and capabilities. The plugin is compatible with PayPal payment gateway, which is also free by the way. You can restrict almost any type of content including post, pages or anything on WordPress.
Features That Makes S2Member Membership Plugin a Great Choice:
Downloadable files on your WordPress website can also be restricted along with streaming material including videos and live streaming.
S2Member is integrated with Cloudfront so you can either store your files locally or on Amazon S3.
The pro version of this free membership plugin lets you accept payments not only through PayPal but also through Stripe and Authorize.net.

With over 70,000 installs, WP-Members is probably one of the most popular free membership plugins. The plugin is an effective tool for newsletters, premium content sites, and much more!
Features That Makes WP-Members Membership Plugin a Great Choice:
WP-Members lets you modify the appearance of your membership website without making any changes to themes.
The installation is easy as it gets but it doesn't affect the plugin's effectiveness and scalability.
This free membership plugin for WordPress restrict all your content by default and lets you select the content that you want to restrict.
It also allows you to change these default settings, giving you more control over your content and its limitation.

Yet another powerful and free membership plugin for WordPress that is flexible and easy to use. The plugin is ideal for creating online communities and also lets you create beautiful user profiles on your WordPress website. Ultimate Member is also lightweight and highly scalable. This means that your website's load time will not be affected and you will also be able to create any type of WordPress website.
The plugin comes with a wide range of features. Here are some of them:
Front-end user registration
Front-end user login
Front-end user profiles
Custom form fields
Conditional logic for form fields
Drag and drop form builder
User account page
Custom user roles
The pro version allows you to up your game with lots of advanced features such as:
Lets you add a user tag system to your website
WooCommerce integration
Private messaging service on your website
Real time notifications
12. ARMember
ARMember WordPress Membership Plugin is undoubtedly an excellent plugin backed up with more advanced features to boost your WordPress membership website.
Suppose you want to create a WordPress membership website to sell online courses, PDF downloads, video courses, or digital downloads. In that case, ARMember is a compelling WordPress Membership plugin that offers the best solution to create a successful membership website for WordPress.
The Interesting thing? You can build your membership modules without any urge to be a tech-savvy person.
Let's have a look at the useful features of ARMember WordPress Membership plugin:
The

"Content Restriction" feature for different membership plans allows you to show the gated content of your membership website. You can set content protection rules for pages, posts, custom posts, taxonomy, BuddyPress pages, and more

.

Offers you the "Dripping Content" feature that lets you schedule the content release for the selected posts, pages, custom content, user posts, and even the products. You can drip content (Immediately, after a certain time of subscription, from specific date range, or After a certain time post is published or is modified)

 
Multiple payment cycles feature that offer your members with various payment options such as (Weekly, Daily, Monthly, Quarterly, yearly, or a one-time payment option) for accessing your premium content.

The impressive feature of Membership setup wizard with the use of a single shortcode to integrate your plans, registration form, payment gateways, and coupons.

To create the signup/login forms with numerous customization options, you can use the built-in form builder.

Facilitates with a uniquely new Built-In feature of "Pay Per Post"

that is hard to find elsewhere as this feature of ARMember allows the users to access your premium content for a particular page/post or custom post type when they are ready to pay for it.

Email Opt-Ins with the most famous email marketing software platforms.

It offers In-Built support for most popular payment gateways like Authorize.Net, PayPal, Bank Transfer, Stripe, and 2Checkout.

Sending the custom "email notifications" to the users or admins for a new subscription, failed payment, when the trial period ends, membership expired, and more. You can even create advanced notifications by editing the templates.

Over 21+ Add-Ons options that help you to scale up your WordPress membership website.

In-Built support for Third-Party plugins with easy integration for plugins like WooCommerce, WPBakery Page Builder, bbPress, BuddyPress, myCRED, ARPrice and more
It allows you to view relevant reports in the graphical form of line chart and bar chart along with filter options to select from various plans and Gateways.
Similarly, ARMember has plenty of other uniquely advanced features. If you want to Block IP Address, Username or Signup, Block URLs, you can even enable the login to attempt security option. For the higher security concerns, it also facilitates the two-step login verification feature.
ARMember facilitates to run affiliate marketing with the use of ARMember Affiliate Add-on.

With Membership 2, you can transform any website into a fully-functional membership website. The free WordPress membership plugin is an upgrade of the "Membership" plugin.
The developers have added some extra features and made the plugin faster, and even more powerful.
Features That Makes Membership 2 WordPress Plugin a Great Choice:
Membership 2 lets you focus on providing value while getting income from your members as it includes set-and-forget automated recurring payments.
The helpful setup wizard guides you through the

installation and integration of the plugin

making the payment process hassle-free. With multiple payment gateways, including PayPal, Stripe, and Authorize.net, the plugin is one of the best membership plugins out there.
The plugin is easy to use and yet extremely adaptive making Membership 2 a great free membership plugin for WordPress.
This lightweight and free simple membership plugin for WordPress is a powerful and a flexible solution for designing the perfect membership website. The easy-to-use interface and simple installation and configuration make the plugin more attractive to beginner users.
Features That Makes Groups Membership WordPress Plugin a Great Choice:
Groups provide group-based user membership management softwares, group-based capabilities and access control for content.
Users can easily enhance the functionality of this plugin and can also make an unlimited number of groups while assigning users to these groups is also simple. As a free membership plugin, some of the notable features are:
Supports an unlimited number of groups
Provides a registered group which is automatically maintained
Users can be assigned to any group
Users have added automatically to the Registered group

This plugin doesn't have a huge number of active installs but it has proven to be a handy free membership plugin for WordPress websites. The plugin lets you convert your website into a membership website and also lets you accept payments through Stripe.
Memberful WP is an excellent WordPress plugin that lets you sell content on your website to your members and restrict content that is exclusively for members.
Features That Makes Memberful WP Membership Plugin a Great Choice:
Automatic syncing of your Memberful membership data to WordPress.
Single sign on: Members are automatically signed into WordPress when they sign in to Memberful.
Create a paywall and restrict access to content based on membership level. Protect any posts or pages right from your WordPress edit screen.
A widget with links for members to sign in and manage their account (update credit card, cancel subscription, etc.).
Option to create Private RSS feeds and protect bbPress forums.
Conclusion:
Membership sites offer a great opportunity to earn some extra bucks off your digital marketing efforts. While it is tough to maintain a membership site, it is rather easier to create one through the membership plugins that I listed in this article. If I have missed your favorite WordPress membership plugin, let me know in the comments or email me at [email protected]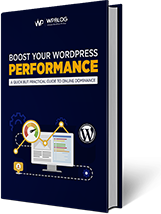 Create Faster WordPress Websites!
Free eBook on WordPress Performance right in your inbox.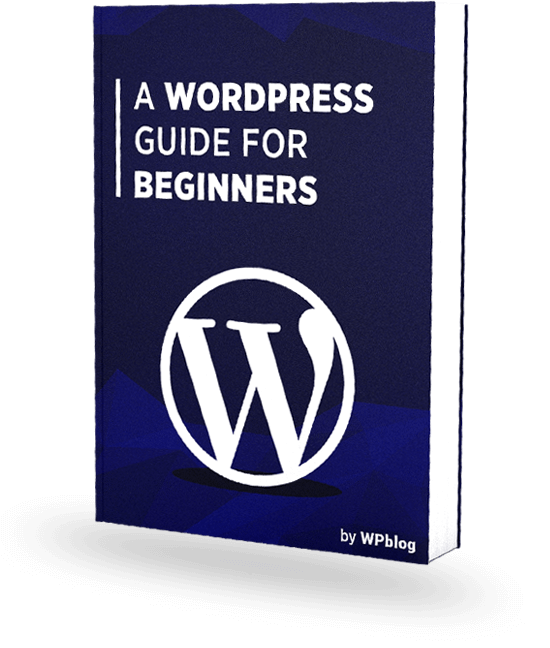 Create Faster WordPress Websites!
Free eBook on WordPress Performance right in your inbox.