Best WordPress Theme Detectors to find a Site's Theme
— February 25, 2020
•

5

Minutes Read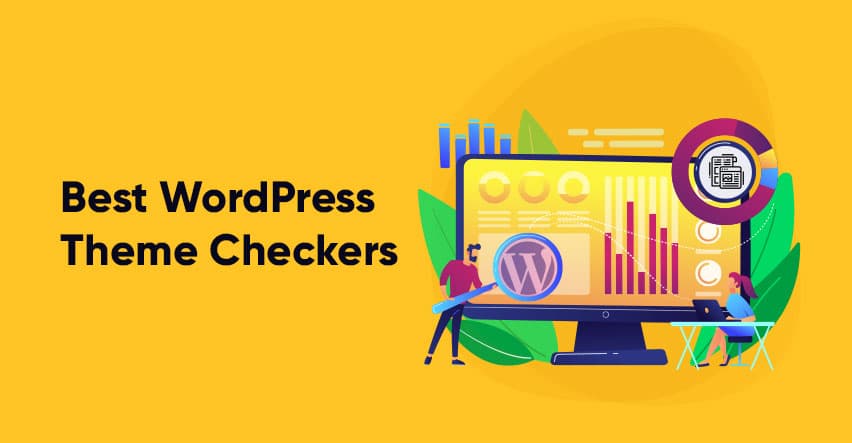 You must have come across a number of websites with designs that are so good that you want it for your own website. You want that eye catchy and trendy design for yourself but you can't because you don't know what theme that website is using but that's not a problem anymore. 
6 Best WordPress Theme Detectors:
How to Find Which WordPress Theme a Site is Using
Thankfully, there are some handy WordPress theme detectors that will help you identify the theme of your target website so that you can download it and use it on your website. These handy tools will reveal what theme and plugin a website is using along with all the technological details.
Top 6 WordPress Theme Detectors
Let's get started with these WordPress theme detectors. Just a little heads up that these tools are not ranked but are placed randomly.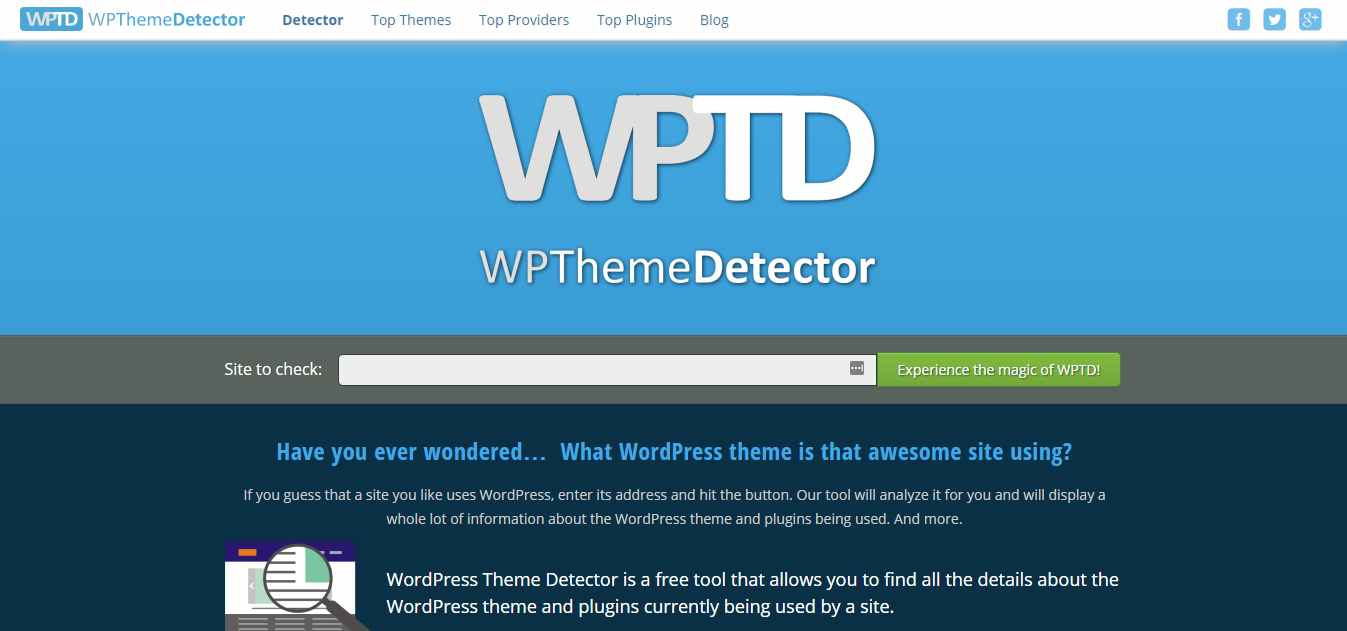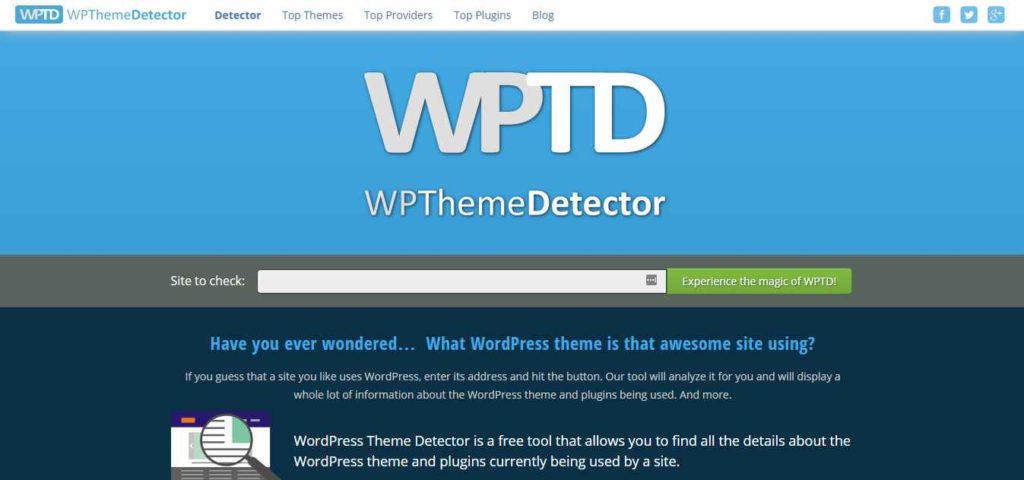 WP Theme Detector is a popular WordPress theme detector that offers a simplistic way to find out your target website's theme. All you have to do is paste the website's URL in WPThemeDetector and it will provide you with complete details about the WordPress theme and plugins installed on the website. The tool is much more than just a theme detector. Along with the theme information, it reveals a handful of data about the website. 
Here is what theme and plugin information you can extract from WP Theme Detector: 
Plugins 

Age of the website 

Website's popularity

Theme changes

Child theme

If you are in the website business you must have heard about Built With. It is more than just a WordPress theme detectors as it provides a comprehensive analysis of the website along with other technological details. It is a freemium tool so if you want to scrape more information from a target website you need to buy the premium version which will let you see a website's :
Here is what theme and plugin information you can extract from Built With: 
Plugins 

Keywords

Retail Reports

Social Media Tools

Widgets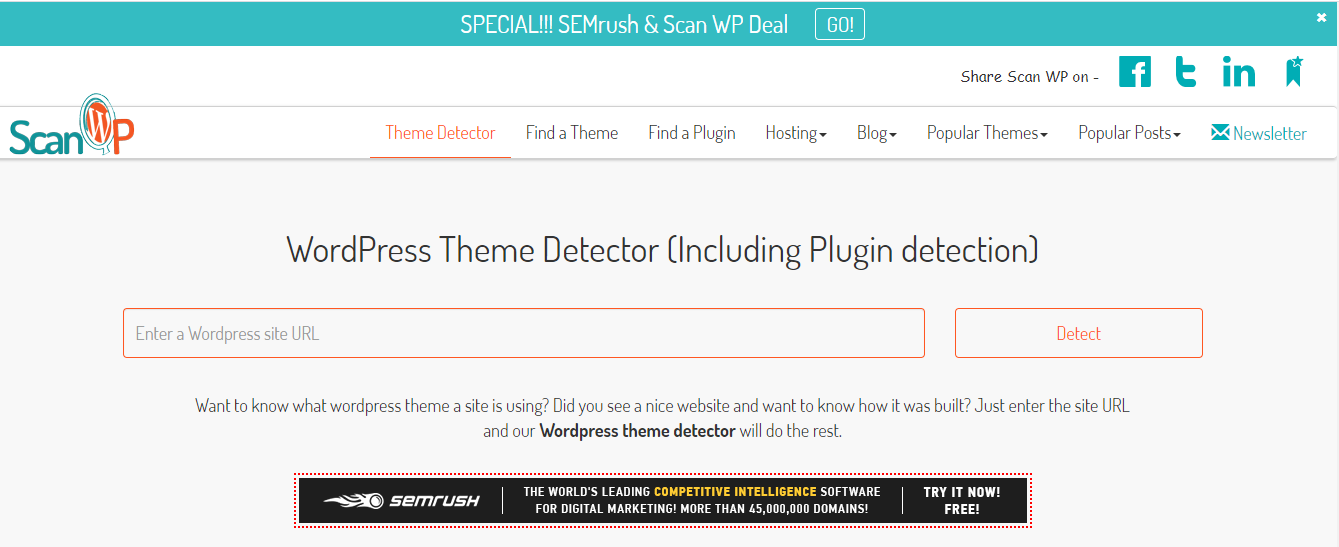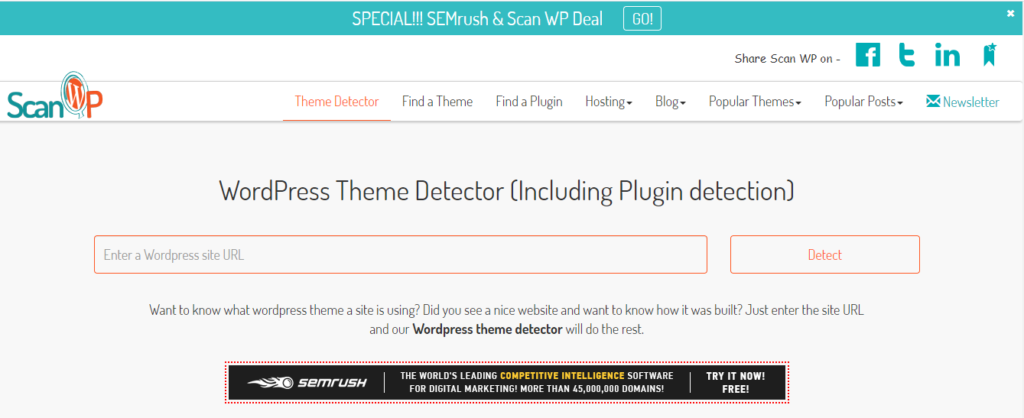 Scan WP is another top WordPress theme detector that provides in-depth information about your target website. The range of information includes the whole lineup of the plugins with the percentage of the websites running a particular plugin. Scan WP goes the extra mile and shows keywords and recent traffic results as well. 
Here is what theme and plugin information you can extract from this tool: 
Theme price 

Screenshot of the theme

Theme version 

Plugin version

Vendor name 


What WP Theme is That is a free online tool that quickly detects a website's theme. Not only that, What WordPress Theme is That also reveals useful information about the website which includes: 
Theme version 

Theme author

Plugins 
You might know Codeinwp as a WordPress blog, but it also has a handy tool in its arsenal that lets users find out what theme is this website using. It is also compatible with other platforms like WordPress, Shopify, Drupal, and more.
Features that Makes Codeinwp Theme Detector a great Choice:
Theme URL

Author of the theme

Author URL

Version of the theme

License

License URL

Tags

Theme Description


Themesinfo is basically a marketplace for WordPress themes. However, it does offer its own WordPress theme detector tool that can detect themes and plugins that a website is using and you can even install its Google Chrome plugin to add the functionality directly in your browser.
Apart from that, this Themesinfo website theme detector also reveals a website's:
Alexa Rank

Domain IP

Hostname

Country
WordPress Themes and Plugins Detector (Chrome Extension)
Speaking of Google Chrome, the browser offers a number of extensions for the purpose of detecting a website's underlying information. 
Targeted toward developers and lay users alike, the following Chrome extensions provide surprisingly detailed information about WordPress websites.
Library Sniffer can sniff JavaScript, WordPress, Angular, phpBB, Drupal, Apache, NGINX and more. This is a must-have Chrome extension for every web developer.
In a single click, this extension offers in-depth information about the website opened in the tab, including the CMS detectors to check what CMS a website is using, servers, email services and more.
With WPSniffer, you can see the active WordPress theme installed on a website. This is a very simple and handy tool for developers and designers that regularly work with WordPress.
Manually Detect WordPress Theme Used by a Website
If all else fails (because sometimes there are websites that make it really difficult to find WordPress theme or plugins they're using), you can use the following tips to find out the themes and plugins.
Step 01: Look at the Footer
For starters, a good number of web developers don't bother with footer text and links. In such cases, the theme's name and the developer's information is probably right there in the footer.
If it's not, try this slightly technical approach.
Step 02: Scan the Page Source
Right-click on the page and select View Page Source option. Alternatively, you can press CTRL+U to view the page's source code.
The page containing the source code often has links to external and internal linked files and CSS.
You can find the theme's name by searching for the term 'theme' and the subfolder of the theme as shown in the screenshot below:
The second option is to find the CSS linked to the page. In almost all WordPress websites, this file is named style.css.This file is generally located in the wp-content/themes directory. Just do a quick search with CTRL+F for style.css.
Once you are inside the style.css, you can easily detect the theme.
Sometimes, you may have to search a little deeper in the file. However, once you have the name of the theme, you can Google for more information.
Also Here's another resource for detecting site builders
Conclusion
In order to save a lot of time and effort, I'd suggest that you first make a list of the websites that you want to use as references and then use one or more of the above-mentioned tools to discover more about themes, and plugins.
In case the list above is missing your favorite site that detects a website's theme, or plugin, let me know in the comments below, and I'll add it to the list after testing it out!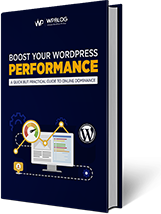 Create Faster WordPress Websites!
Free eBook on WordPress Performance right in your inbox.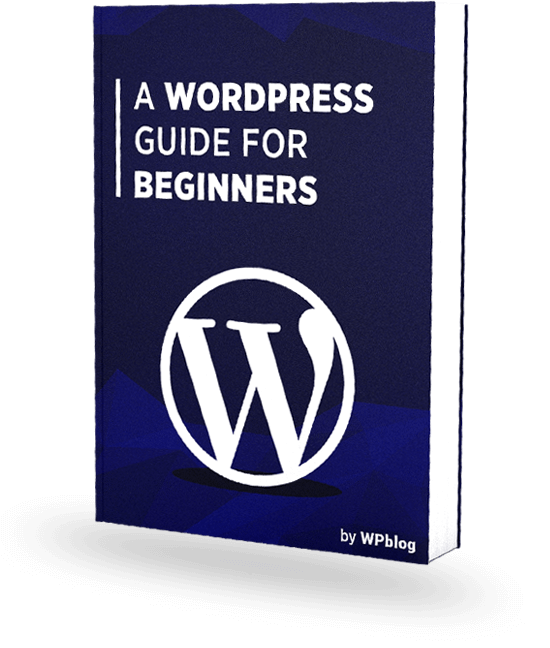 Create Faster WordPress Websites!
Free eBook on WordPress Performance right in your inbox.